April 08, 2019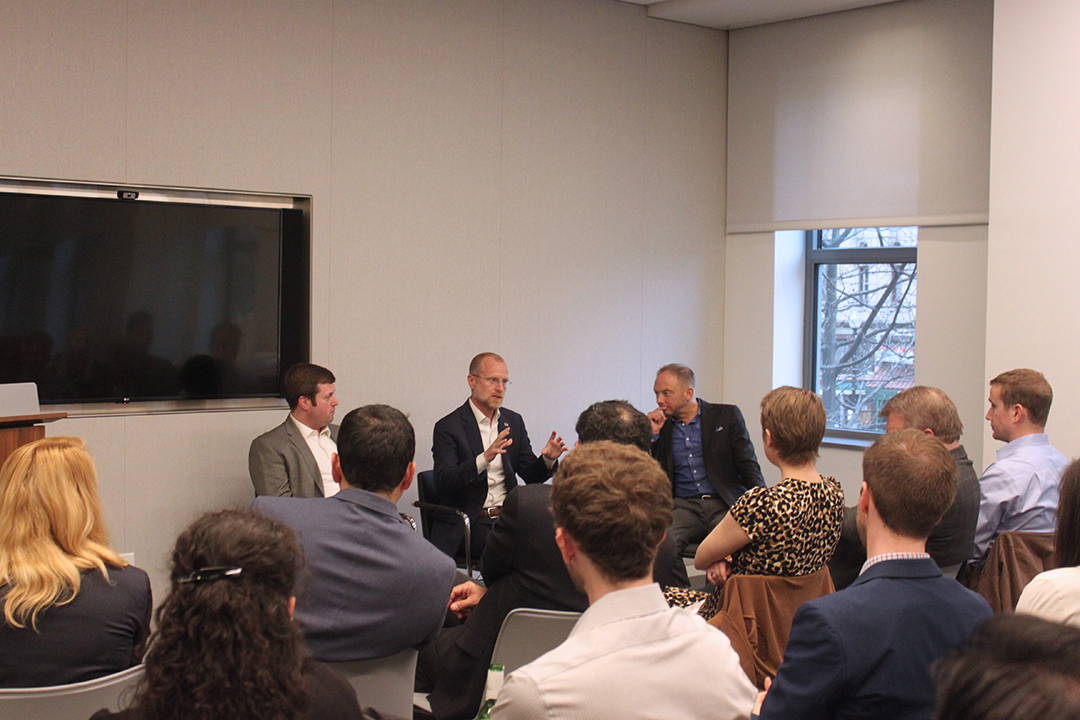 On Thursday, April 4, 2019 CUA Law's Law and Technology Institute Alumni Association (LTIAA) held a conversation with FCC Commissioner Brendan Carr '05 and NTIA Administrator David Redl '06 at Steptoe & Johnson LLP in Washington, D.C. The event opened with a networking reception and then shifted to the conversation with Carr and Redl.
Christopher Bjornson '00, Of Counsel at Steptoe & Johnson LLP and CUA Law Alumni Council member, welcomed attendees and Jessica Quinley '12, Attorney Advisor, Office of Chief Counsel at US Department of Commerce, NTIA, and LTIAA president, introduced the two speakers and moderator Bryan N. Tramont, managing partner of Wilkinson Barker Knauer, LLP and CUA Law adjunct professor.
The conversation covered why Redl and Carr chose the Columbus School of Law, their career paths, their day to day activities at work, the importance of the LTIAA network, and more. The speakers took questions from the audience and the event closed with another networking session where alumni, faculty, and students had a chance to ask the speakers further questions, as well as make new connections.