April 04, 2019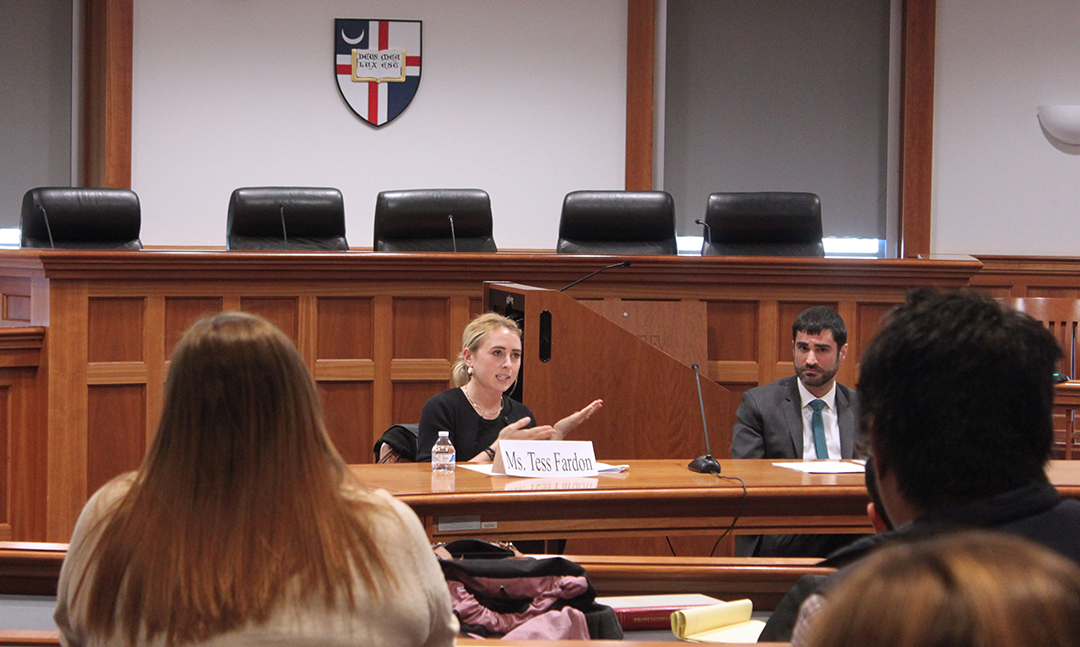 On April 1, 2019, the American Constitution Society hosted an event entitled "Gun Control in the Face of a New Supreme Court & Congress." The event welcomed the Brady Campaign's Josh Scharff and Tess Fardon to discuss the serious topic of gun violence prevention.

Scharff began by providing statistics on the epidemic of gun violence in the United States and discussed the country's concerns as being bipartisan. Fardon provided a thorough legal analysis on the pending SCOTUS case on gun violence prevention, New York State Rifle & Pistol Association Inc. v. City of New York, and discussed potential outcomes.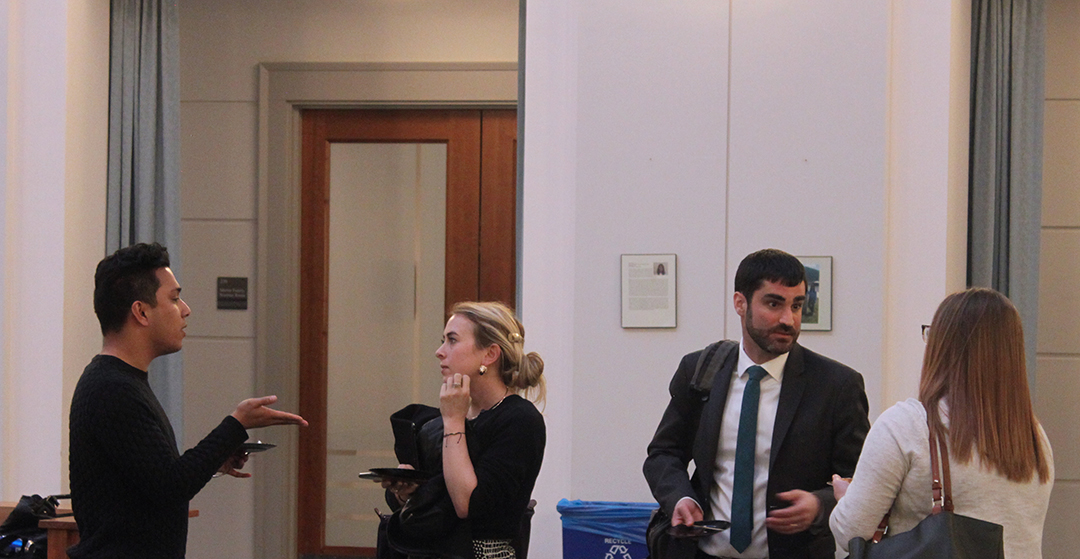 Following the discussion of case law, Scharff provided an overview of current background check legislation on the Hill. The speakers then opened up the floor to take questions from students.

CUA Law ACS president, Daniel Enos (2L) stated "the Brady Campaign provided a much needed discourse on the need for gun violence prevention, and we are appreciative of them taking the time to share their insights with us."