March 22, 2019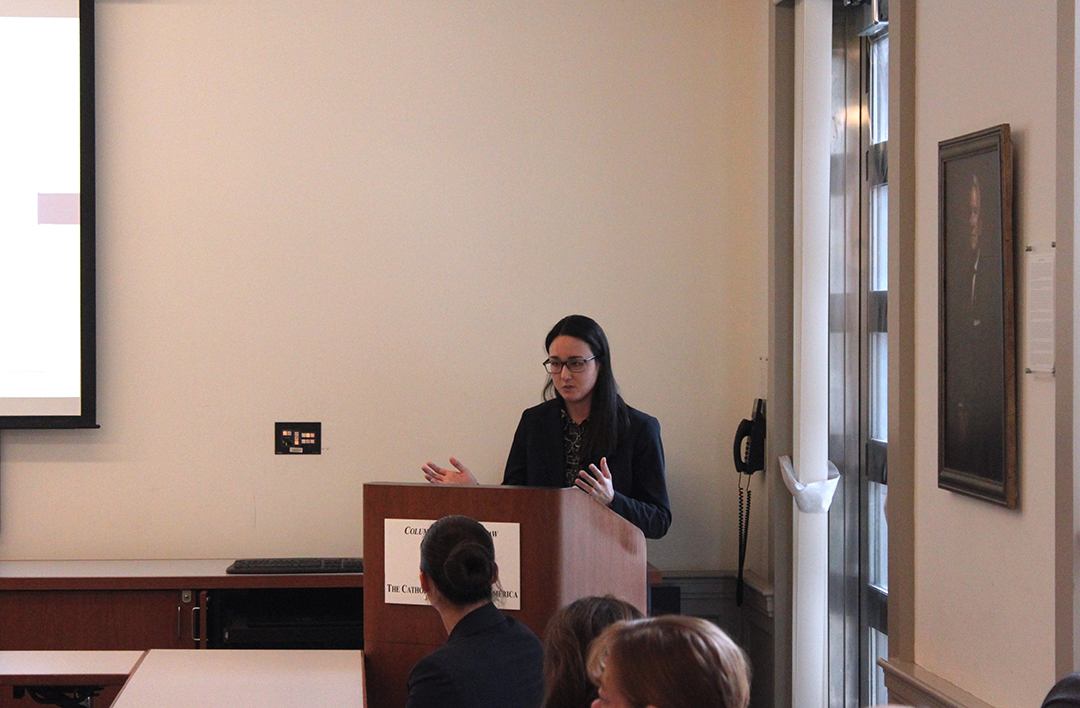 Elizabeth Ulan
(3L) delivered the third
Student Scholars Series
lecture of the semester on March 20. Ulan's scholarship,
"The DreamHost Freedom: The Right to Redact,"
discussed a Superior Court Judge's ruling surrounding DreamHost Inc.
Ulan explained on July 12, 2017, a Superior Court Judge in the District of Columbia issued a search warrant directing DreamHost Inc. to provide the government with information pertaining to the website disruptj20.org.
"The U.S. government claimed this website was used to organize a riot during the presidential inauguration on January 20, 2017, in D.C. Three months later, the judge issued his final order directing DreamHost to examine their data and react sensitive information before complying with the warrant," she said.

Ulan stated that the judge's ruling to allow DreamHost to select which information to submit raises concerns for the government's autonomy. She proposed that with technological advancements, restrictions on Fourth Amendment searches and seizures online must be established for the government to work effectively while also protecting individuals' rights.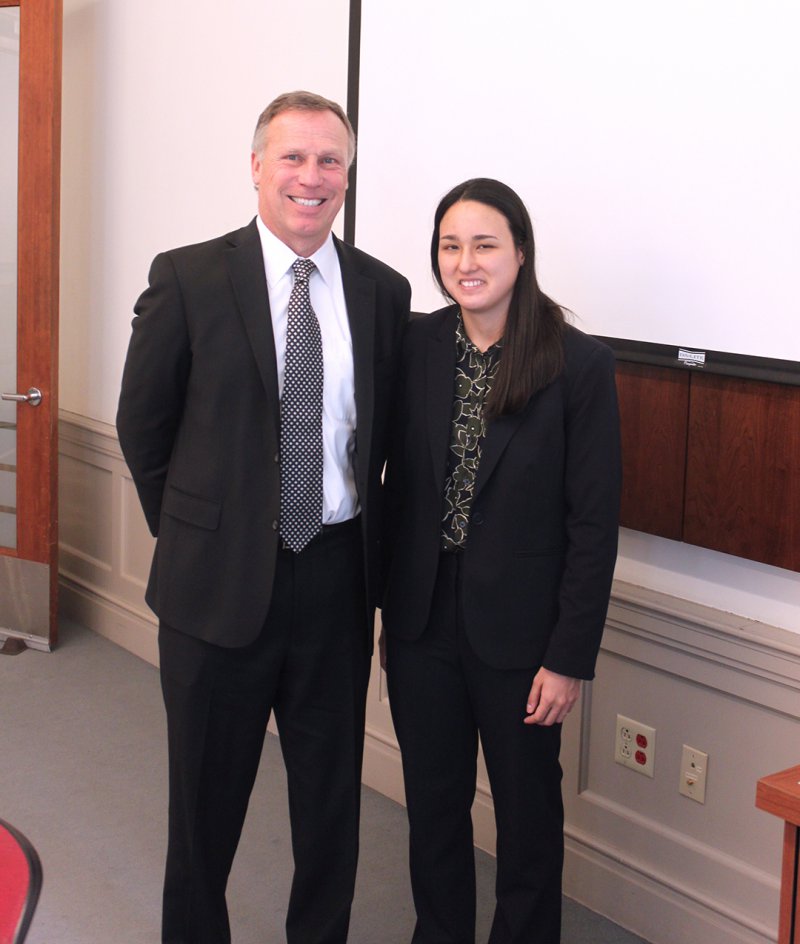 Adjunct CUA Law Professor Daniel M. Zachmen served as the respondent for Ulan's lecture. Zachem is a 1980 graduate of George Washington University with a degree in political science and a 1985 graduate of the Columbus School of Law, Catholic University of America. Following graduation from law school, Zachem clerked at both the District of Columbia Court of Appeals and the United States Court of Appeals for the District of Columbia Circuit.. Zachem worked for 22 years as an Assistant United States Attorney in Washington, D.C. The last ten years of Zachem's career at the Office of the United States Attorney was spent as a supervisor in the Homicide Section.

After the lecture, Ulan and Zachmen took questions from the audience, and students had the opportunity to engage in conversations with faculty and guests.

The Student Scholar Series was founded by CUA Law Professor Harmon in 2009. It was established in order to recognize notable legal scholarship produced by students during the academic year and to foster the practical skills associated with presenting and defending that scholarship in a professional conference-style setting.