March 12, 2019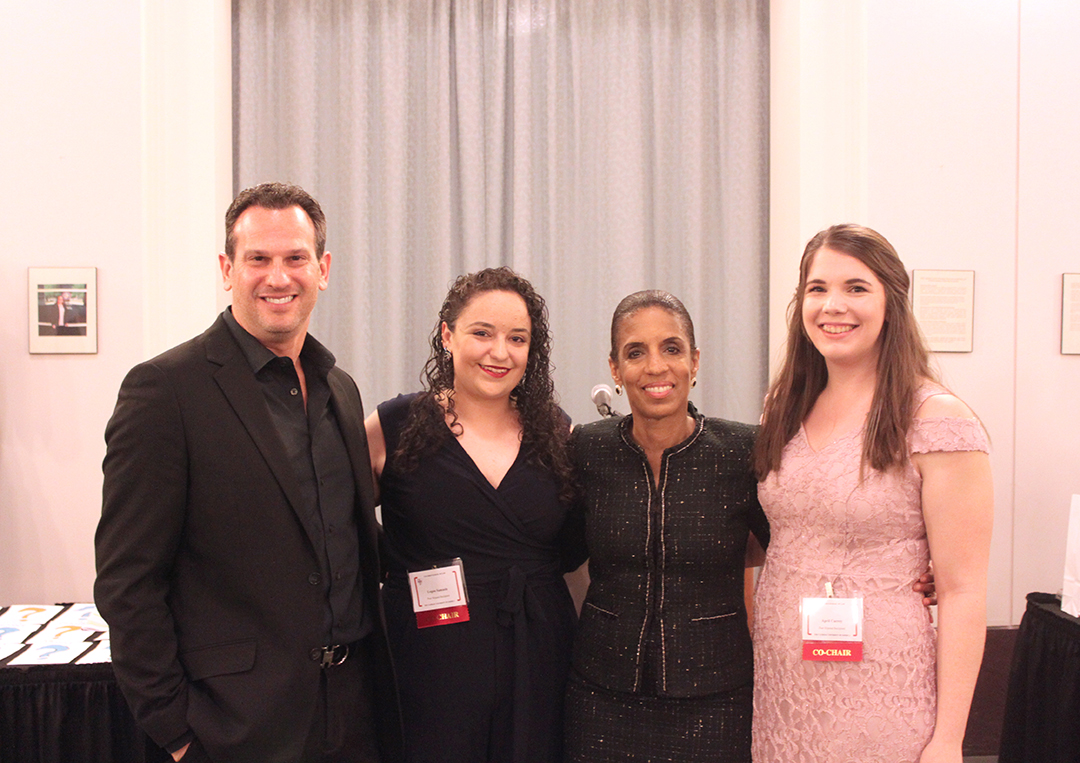 From L to R: Scott Weissman, Logan Samuels, Regina Jefferson, and April Currey
For the 28th year, the Students for Public Interest Law (SPIL) held its annual auction, a signature event within the Law School community. The purpose of the auction is to raise money to fund stipends for CUA Law students interested in summer public interest jobs. The SPIL stipend makes it possible for these students to follow their passion of helping others. The March 1 event offered its usual combination of a live auction and a silent auction, with donated items on display tables during the event.

The live auction kicked off with opening remarks from CUA Law Dean Regina Jefferson who introduced honored guest Scott Weissman, brother of Eric D. Weissman '94. Weissman was present to announce a $10,000 match to the money raised at this year's SPIL auction. The Weissman family established the Eric D. Weissman Endowed Scholarship, which provides a summer stipend for students interested in public service internships for non-profit organizations, academic institutions, and government agencies.
After he spoke, April Currey (2L) and Logan Samuels (2L) presented Scott Weissman with a gift.

Throughout the evening, attendees shouted out their bids for such things as getaways, cocktails, brunches, and dinners with professors and staff members. Professor Mary Leary served as the volunteer auctioneer. This was Leary's eleventh year running the live auction.

To learn more about the Eric D. Weissman Endowed Scholarship click here, and to learn about other ways to support students at CUA Law visit: https://community.law.edu/support-cua-law-school.