February 26, 2019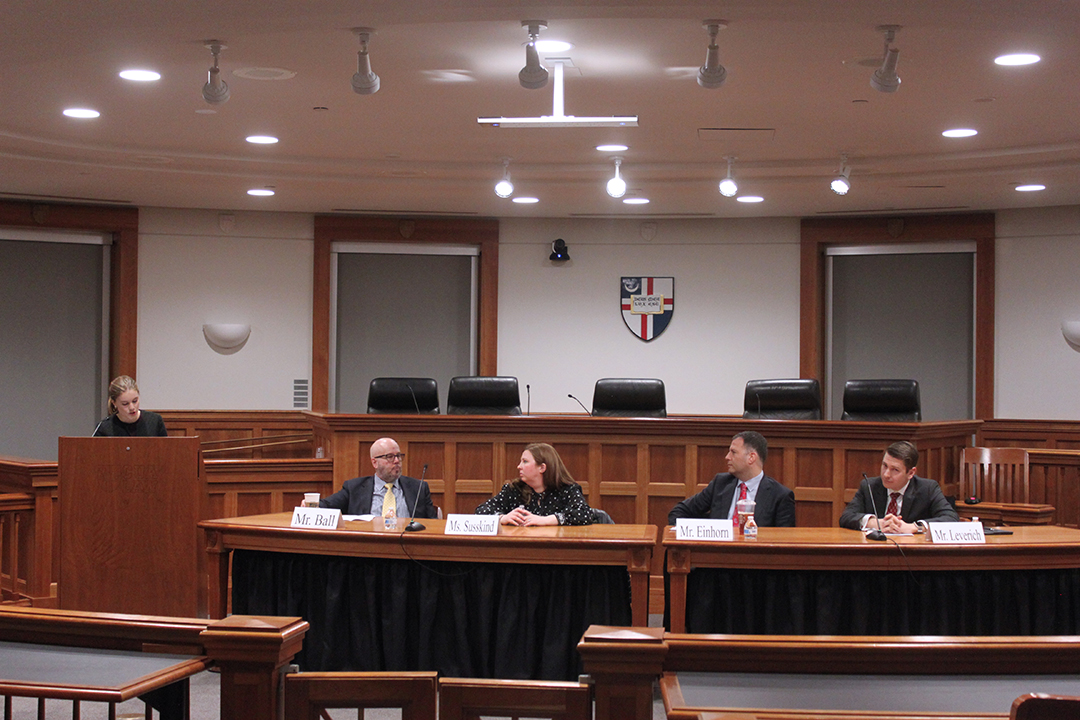 The Law and Technology Student Association (LTSA
) and the
Law and Public Policy Society (LPPS)
hosted a panel entitled
"Capitol Hill Perspectives on Tech Policy"
on February 25, 2019. The President of LTSA,
Lauren Huston
(2L), introduced the panelists and served as the moderator.
The panelists included
Jamie Susskind
, Chief of Staff and Legal Advisor, Office of Commissioner Brendan Carr, Federal Communications Commission (Former Chief Counsel, Sen. Deb Fischer);
Dan Ball
, Deputy Policy Director, Senate Committee on Commerce, Science, and Transportation;
Eric Einhorn
, Senior Counsel for Telecommunications and Technology Policy, Sen. Brian Schatz; and
Jerry Leverich
, Senior Counsel on the Subcommittee on Communications and Technology, House Committee on Energy and Commerce.
Panelists discussed the current landscape of tech policy and some of the key priorities in their respective offices, such as the deployment of 5th generation (5G) networks throughout the country, net neutrality, privacy, and oversight.
The panelists also discussed how to plan a hearing on Capitol Hill when working for a committee and how to prepare a Member of Congress for a hearing. They also highlighted some of the differences between working in the House and the Senate.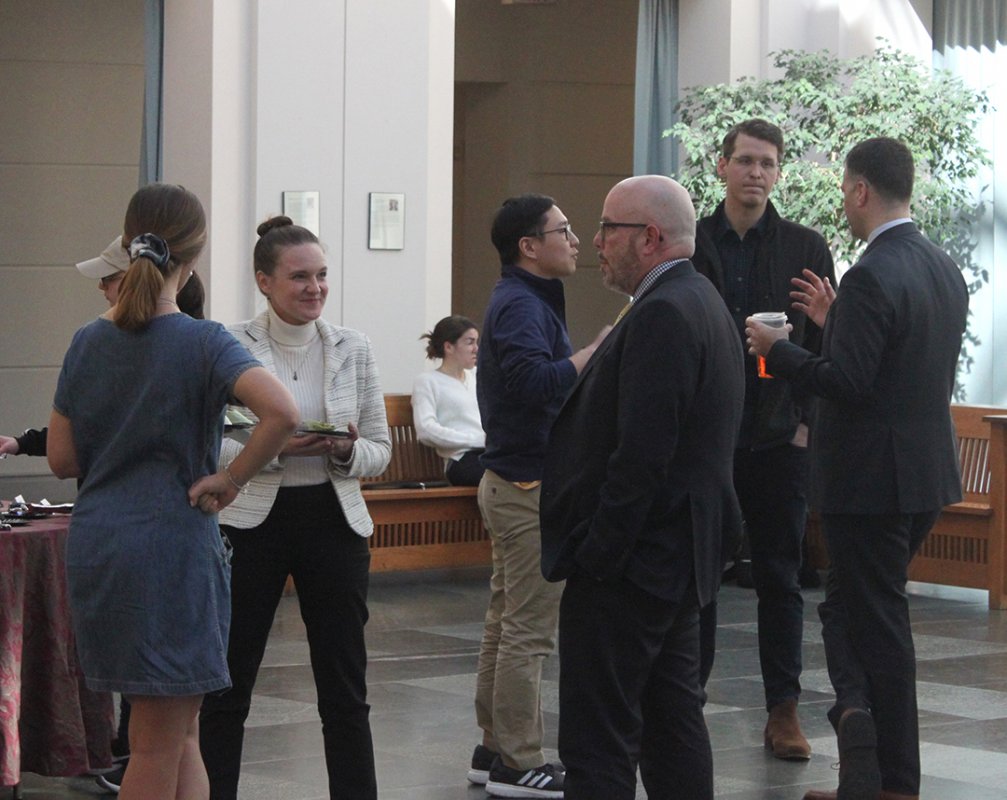 In closing, panelists reminded students of the great opportunity to intern on Capitol Hill when in law school: "There is no substitute for being there. Interning is the most reliable way to get a job on the Hill . . . the more people who know your reputation, the better," Jerry Leverich noted. After the panel there was a reception in the atrium, where students and the speakers were able to continue the discussion.