February 25, 2019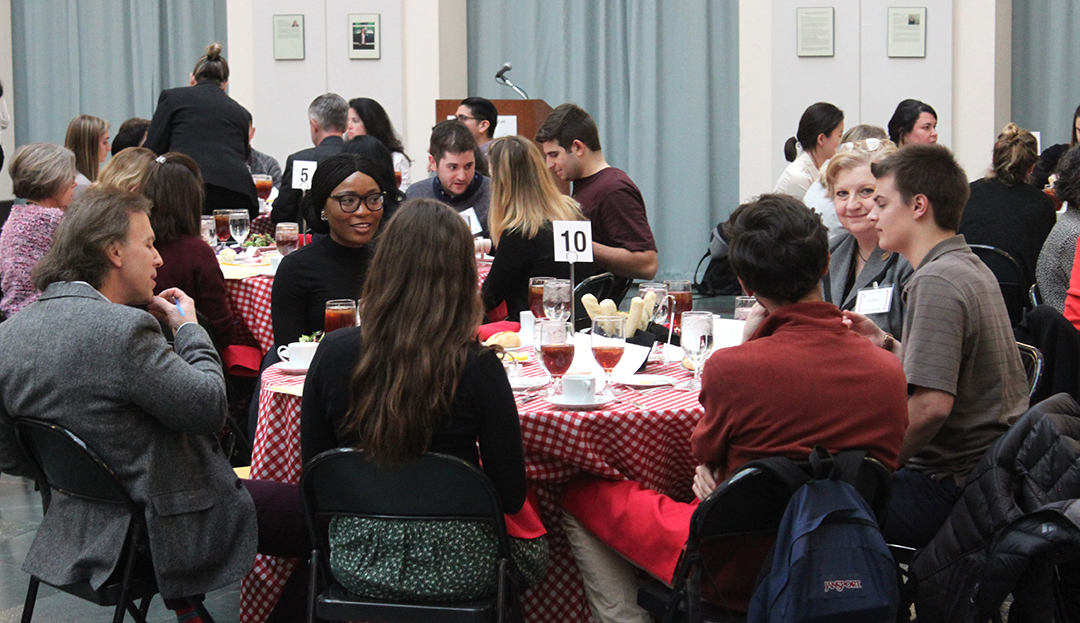 For the tenth year running, first-year law students gathered with faculty members and staff of the Columbus School of Law at an annual luncheon in the Keelty Atrium. The relaxed and informal occasion provides an opportunity for everyone in the Law School community to get to know one another better.
The group was welcomed with brief remarks from CUA Law Dean Regina Jefferson who told the audience that, "It is difficult to believe that this luncheon marks the mid-point of your second semester, which means that you have completed 75% of your first year of law school. As you conclude this first year, I encourage you to enjoy it because the next two years will go by quickly."
A blessing was provided by First Year SBA Representative Aimee Solano.
Katherine G. Crowley, Assistant Dean for Student Affairs and Dean of Students, was host for the event. During lunch, trivia questionnaires were distributed among the tables, marking the start of the highlight of the yearly meal. Tables were also told to come up with a creative name.
Students, faculty, and staff were asked questions such as:
How many Supreme Court Justices did President Richard Nixon appoint? Four
What is the better known stage name of Eilleen Regina Edwards? Shania Twain
What President helped to lay the cornerstone of the first building on Catholic U's campus? Grover Cleveland

Dean Jefferson received her undergraduate degree from which institution? Howard University
Trivia Competition Winners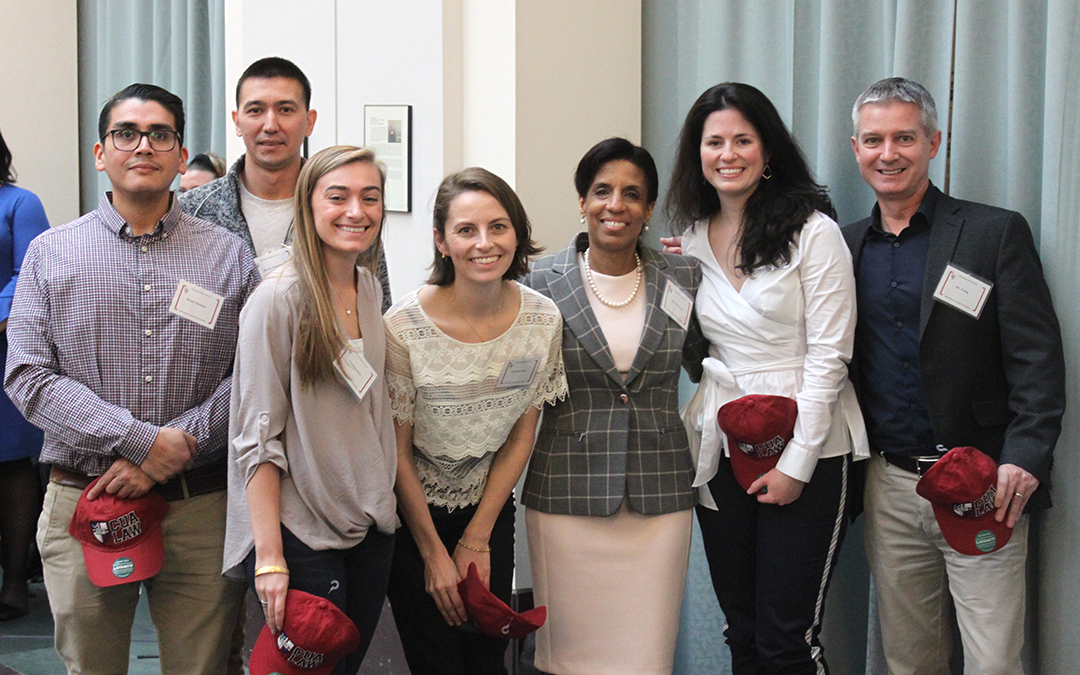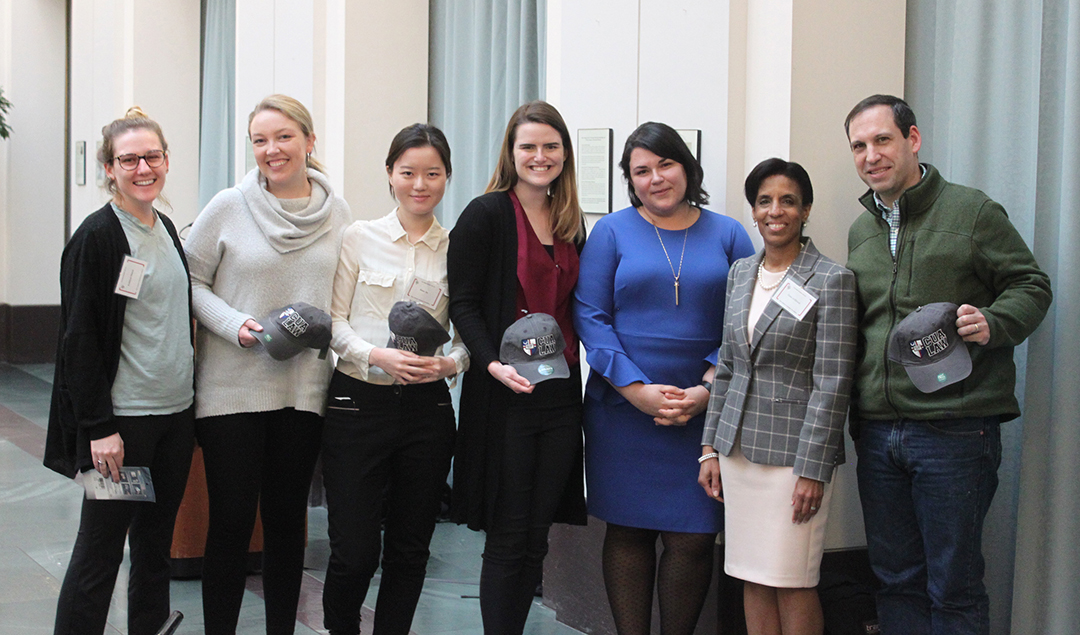 Table 2 (Dean Jefferson, Mr. Steve Young, Aimee Solano, Caroline Boras, Heather Howell, Hector Martinez, Ikrom Omonov, and Christina Pashaj) and Table 3 (Dean Crowley, Professor Rienzi, William Brennan, Diane Ha, Denise Isaac, Colleen L'Etoile, Reid Mene, and Rachel Simoneau) won the trivia competition.
Team Name Winners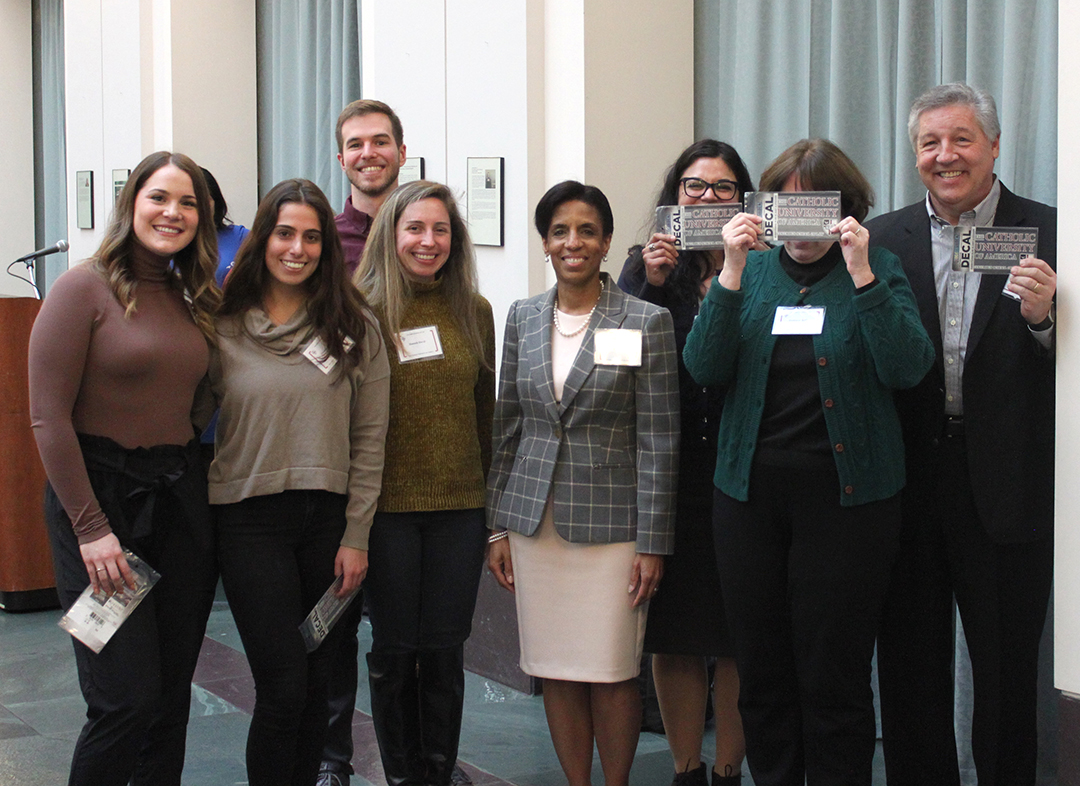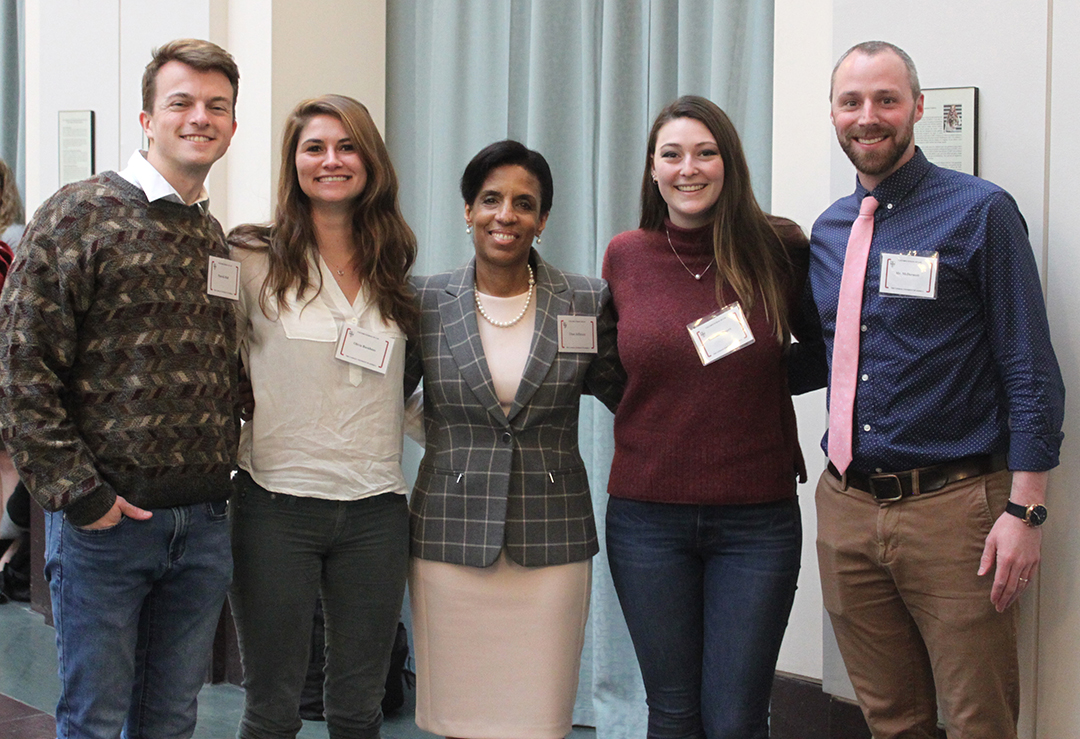 The winning team names were Table 1 (Dean Scordato, Professor Kelly, Giovanna Bonafede, Hannah Huval, Andrea Laprade, Brandon Livengood, and Monica Sameni) with "John Doe" and Bryan McDermott '12, Olivia Backhaus, Patrick Hall, and Samantha Rogers with "The Fearsome Foursome."