February 19, 2019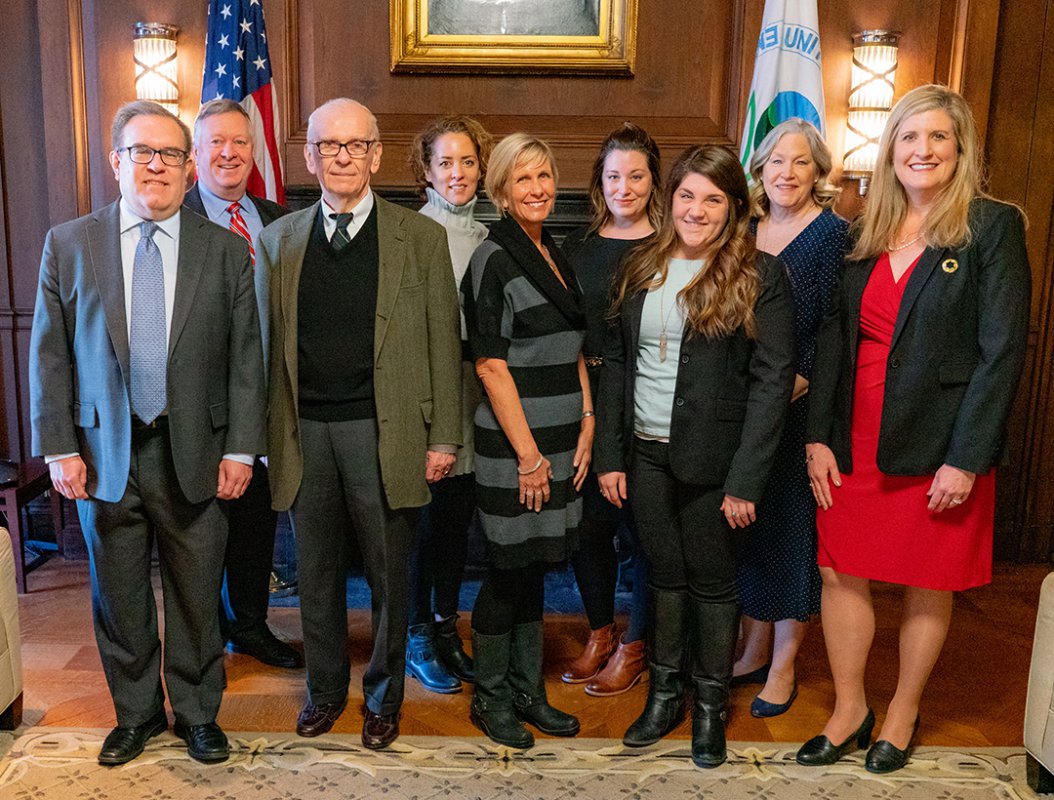 Pictured here with EPA acting administrator Wheeler (L) is Prof. George P Smith and far right
Alexandra Dapolito Dunn '94 prior to Dunn's swearing in ceremony as the Assistant Administrator
of the U.S. Environmental Protection Agency's Office of Chemical Safety and Pollution Prevention.
Dunn was confirmed to this position by unanimous consent of the U.S. Senate on January 2.
CUA Law alumna Alexandra Dapolito Dunn '94 was sworn in as Assistant Administrator of the Office of Chemical Safety and Pollution Prevention on February 19, 2019 in the Green Room at Environmental Protection Agency (EPA) Headquarters in Washington, D.C.

Former EPA Region 1 Administrator Alexandra Dapolito Dunn has deep roots working at nonpartisan environmental organizations and academia. Before becoming the agency's top official for New England, Dunn served as Executive Director and General Counsel for the Environmental Council of States. Before then, she occupied the same role at the Association of Clean Water Administrators, which represents state water officials across the country.

Dunn has taught environmental law at Pace University, where she served as its Dean of Environmental Law Programs, and as an adjunct professor at Catholic University's Columbus School of Law and American University's Washington College of Law.