February 13, 2019
Students from The Catholic University of America Columbus School of Law (CUA Law) had the opportunity to demonstrate their practical, focused, and connected legal education at the CUA Law Annual Externship and Clinic Fair on February 6, 2019.

Attending employers included recruiters and CUA alumni from government agencies, non-profit organizations, and CUA Law's own clinics. The 2019 Spring Externship and Clinic Fair brought in various employers to meet with students for table talks, offer résumé drop-off, and limited one-on- one interviews before and after the event.

Through CUA Law's externship program, students earn course credits and gain practical skills working at non-profit organizations, government agencies, in congressional offices, for judges, law firms, trade associations, and corporations.
Student externs have the opportunity to assist with representation of clients, with legislative and other policy development, and with a wide range of other lawyering activities. This valuable exposure to lawyers and legal institutions creates professional relationships that stretch beyond a student's time in law school. Many use externships to explore and focus on possible career paths and to clarify their professional goals.
Employers are always welcome to post internship and externship opportunities even if they did not attend the fair.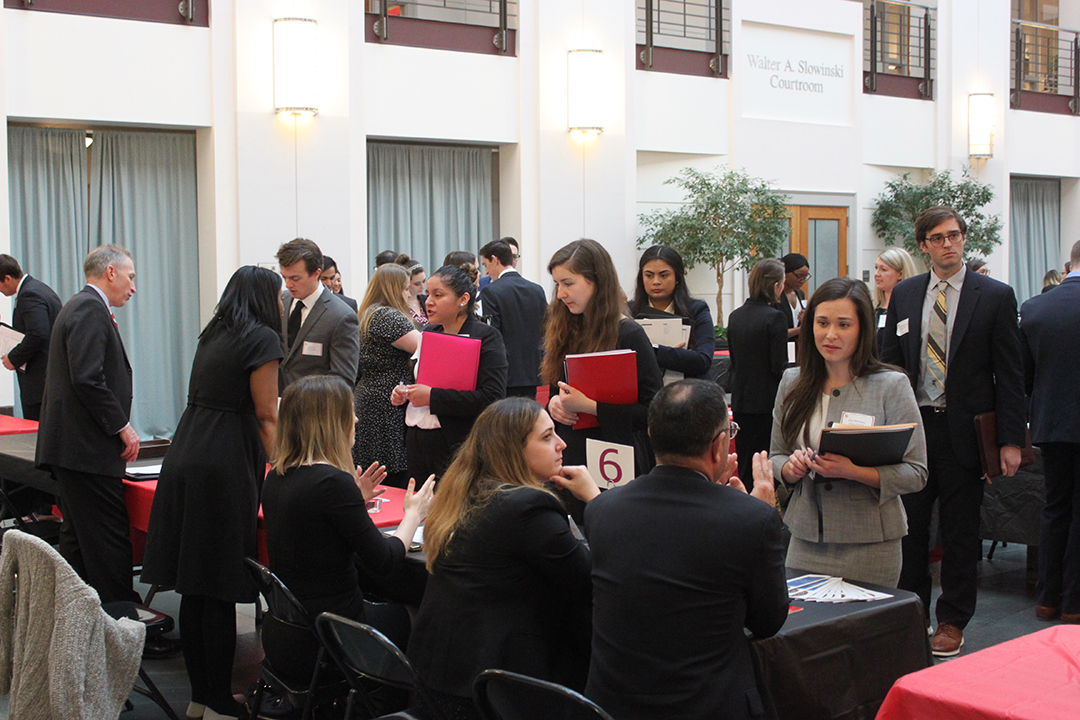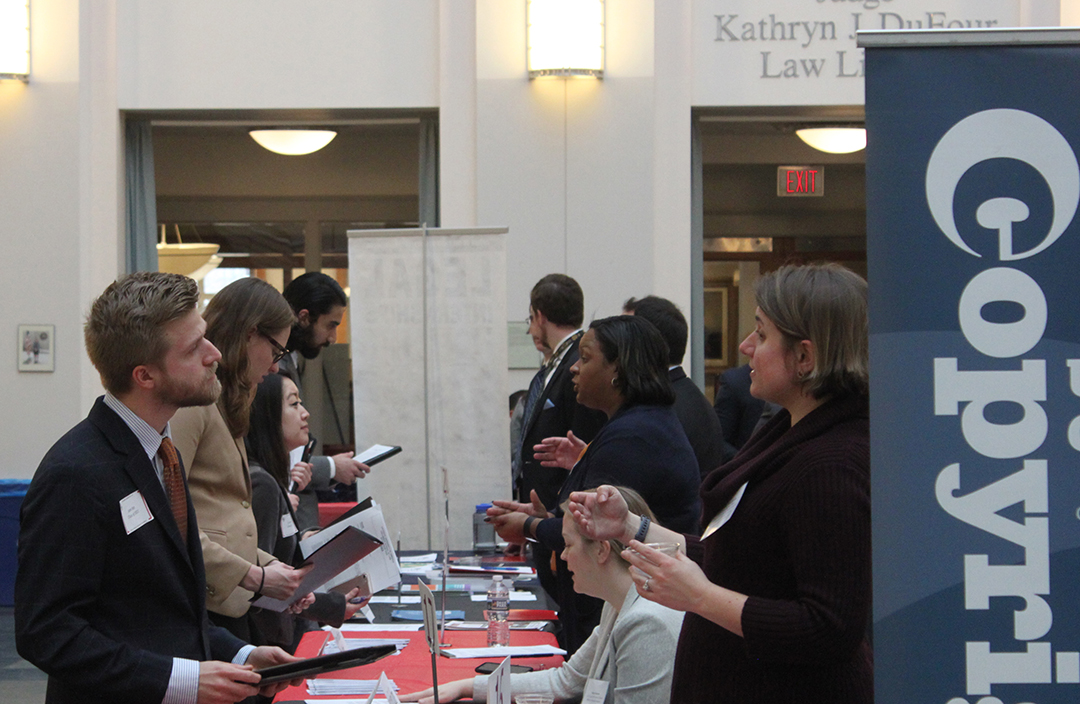 Spring 2019 Externship and Clinic Fair - Employers Represented
Ayuda
Bread for the City
Catholic Legal Immigration Network, Inc. (CLINIC)
The Catholic University of America, Office of General Counsel
The Catholic University of America, Compliance and Ethics Program
Catholic University Innocence Project Clinic and Clemency Project
DC Law Students in Court
Electronic Privacy Information Center
ChasenBoscolo Injury Lawyers
Social Security Administration
DOJ-Executive Office for United States Attorneys
FCC Public Safety and Homeland Security Bureau
U.S. Securities & Exchange Commission
US Court of Federal Claims
Equal Employment Opportunity Commission
U.S. Navy JAG Corps
Department of Defense, Office of Military Commissions
Scrofano Law, PC
Kids In Need of Defense
U.S. Department of Health and Human Services
US Air Force JAG Corps
U.S. Immigration and Customs Enforcement
International Centre for Missing and Exploited Children
U.S. Department of Labor
Antonoplos & Associates
Praemia Law, PLLC (Reston, Virginia)
Virginia Indigent Defense Commission, Fredericksburg Public Defender
Virginia Indigent Defense Commission, Office of the Public Defender for Arlington County and the City of Falls Church
Fairfax County Office of the Public Defender
Alexandria Office of the Public Defender
U.S. Copyright Office
U.S. Small Business Administration
U.S. General Services Administration
State's Attorney's Office for Montgomery County, Maryland
United States Attorney's Office-DC
Investment Adviser Association
United States Navy JAG Corps
Federal Aviation Administration