February 07, 2019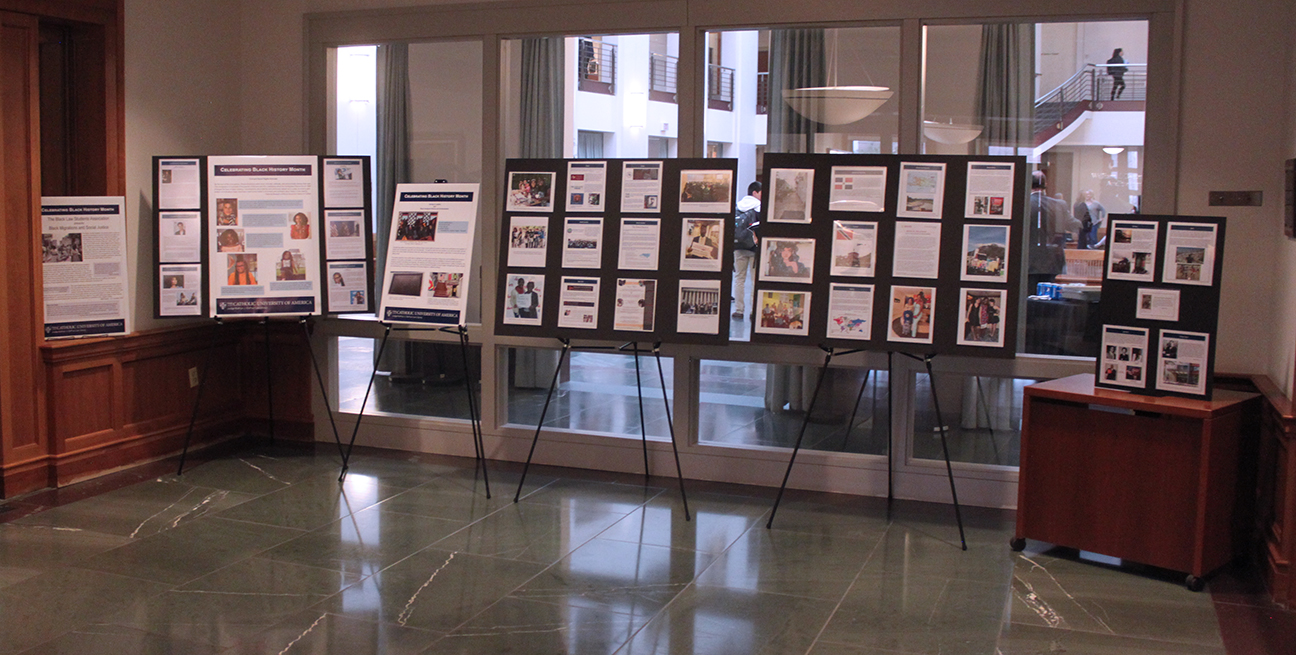 The Kathryn J. DuFour Law Library is honoring Black History Month with a new exhibit, "Black Migrations and Social Justice." The exhibit features profiles on civil and social rights activists: Willistine Tarsha Harris (2L); Civil rights lawyer, advocate, and Legal Scholar Michelle Alexander; Actress, Producer, and Activist Yara Sayeh Shahidi; Student and Activist Naomi Wadler; Student and Activist Amariyanna "Mari" Copeny; and Activist and Feminist Marley Dias. The exhibit also features displays on access justice and black immigration stories and achievements.

The exhibit is a joint effort between the Black Law Students Association (BLSA) and the DuFour Law Library. Frances Brillantine, Head of Access Services, designed the layout and Willie Burden (3L) wrote the text for the display introduction.

"This year's Black History Month exhibit highlights civil and social rights activists who have dedicated their life work to securing equal opportunity for members of minority groups, many of whom are immigrants or have a migrant family history. Catholic University Columbus School of Law is the home of several students who have been directly impacted by the work of civil and social rights activists such as the individuals on exhibit, and who have benefited greatly by the opportunity to grow up and live as American citizens. This exhibit sheds some light on these individuals' native countries, ancestral backgrounds, life stories, and experiences as members of the migrant families," Burden said.

The theme of Black Migration, designated by the Association for the Study of African American Life and History (ASALH), "lends itself to the exploration of other spatial and social perspectives, with attention to 'new' African Americans because of the burgeoning African and Caribbean population in the US; African Americans' return to the South; racial suburbanization; inner-city hyperghettoization; health and environment; civil rights and protest activism; electoral politics; mass incarceration; and dynamic cultural production. . . .while honoring the resistance and resilience of black people throughout the diaspora."