January 29, 2019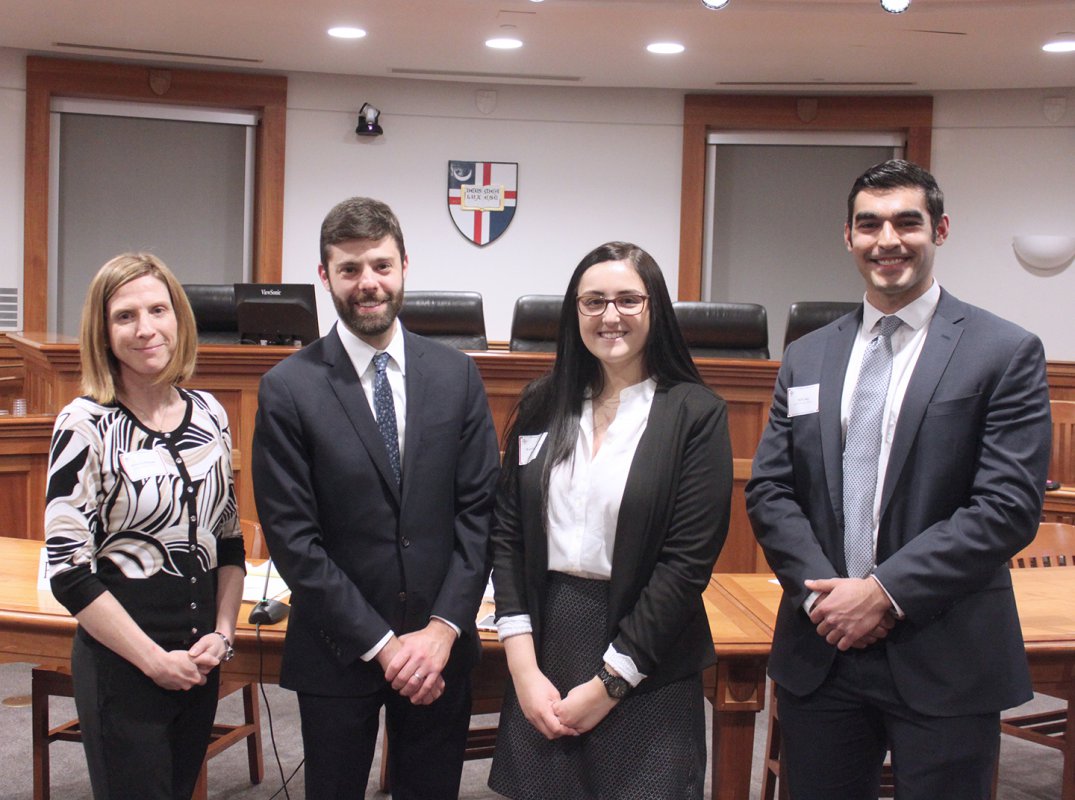 (From L to R Kristin Mitcham, Ben Wiseman, Katelyn Holbrook, and Andrew Coley)
CUA Law and The Journal of Law and Technology Hosts the 2019 Spring Symposium
Data Privacy Symposium: The Future of Data Privacy Regulations

The Journal of Law and Technology's 2019 spring symposium, "Data Privacy Symposium: The Current and Future State of Data Privacy Regulations," provided an opportunity for students, faculty, and practitioners to hear from experts regarding recent developments in data privacy regulation. It focused on the impact that regulation or, lack of regulation, has on American people and businesses.
The January 25 event opened with introductory remarks by Katelyn Holbrook (3L), Editor-in-Chief of Catholic University Journal of Law and Technology, Vol. 27. The program consisted of two panel discussions and a keynote speech from Ben Wiseman, Director in the Office of Consumer Protection at the Office of the Attorney General for the District of Columbia.

Wiseman currently oversees a staff of lawyers, paralegal, mediators, and investigators engaged in consumer protection enforcement and outreach activities for the Office of Consumer Protection. In his previous role at OAG, Wiseman was an Assistant Attorney General in the Office of Consumer Protection, conducting investigations and enforcing the law with a focus on privacy and data security, sharing economy companies, for-profit schools, student loan debt relief scams, and housing providers.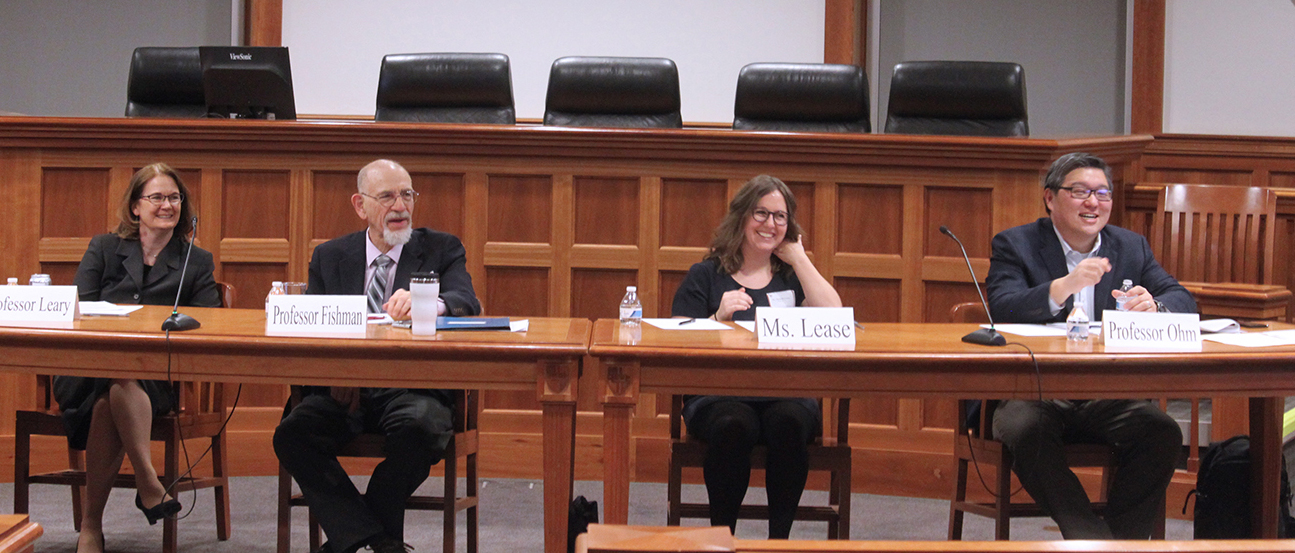 Panel 1: Data Privacy Regulation Today
The panel focused on the effects of current data privacy legislation. The panel discussed topics such as the history of data privacy regulation, the relationship between privacy and security, and corporate and government compliance with global data privacy regulations.
Moderator: Mary Leary, Professor of Law, Columbus School of Law

Panelists: Paul Ohm, Professor of Law, Georgetown Law Center; Clifford Fishman, Professor of Law, Columbus School of Law; Michelle Lease '14, Inuit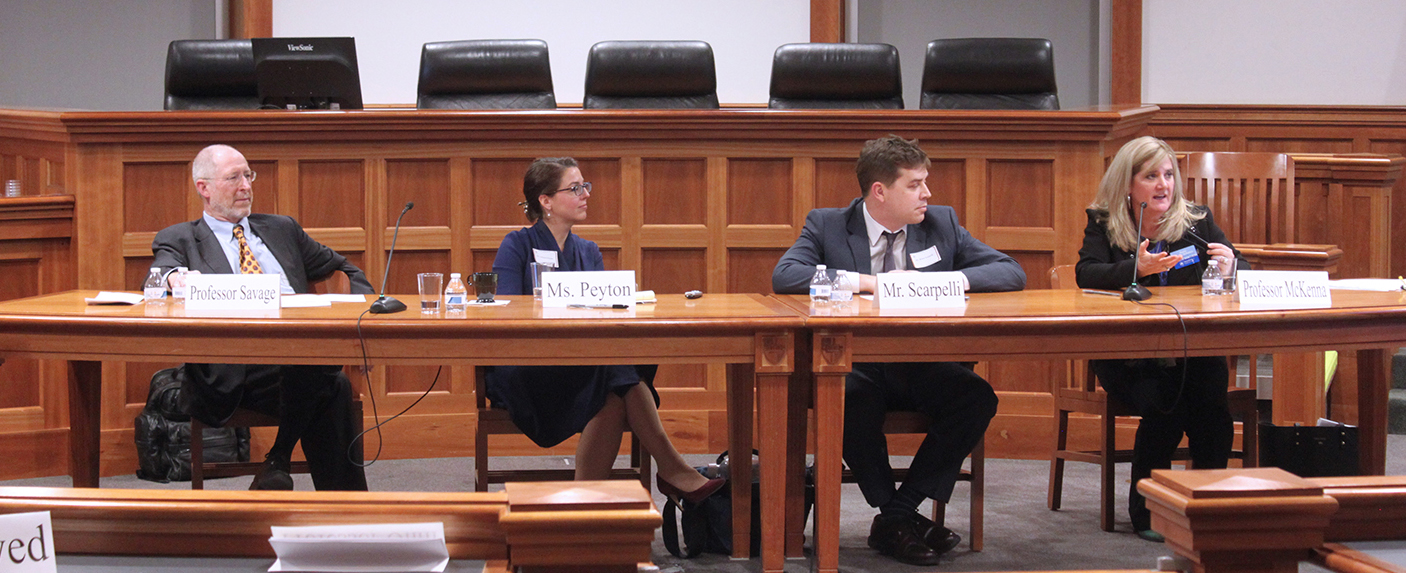 Panel 2: The Future of Data Privacy Regulation

The panel looked to the future of data privacy regulations. Discussions centered around the United States as an outliner regarding data privacy trends, the growing awareness and desire for data privacy regulations, and what to expect from future efforts to regulate data privacy in the United States as technology progresses and views on data privacy change.

Moderator: Chris Savage, Adjunct Professor of Law, Columbus School of Law

Panelists: Antigone Peyton Esq., Protorae Law PLLC; Brian Scarpelli Esq., ACT | The App Association; Anne McKenna '94, Professor of Law, Penn State Dickinson Law

Following the panel discussions, Holbrook provided closing remarks and thanked the audience, panelists, and University. The panelists and attendees then continued their discussion at a reception in the atrium.