October 23, 2018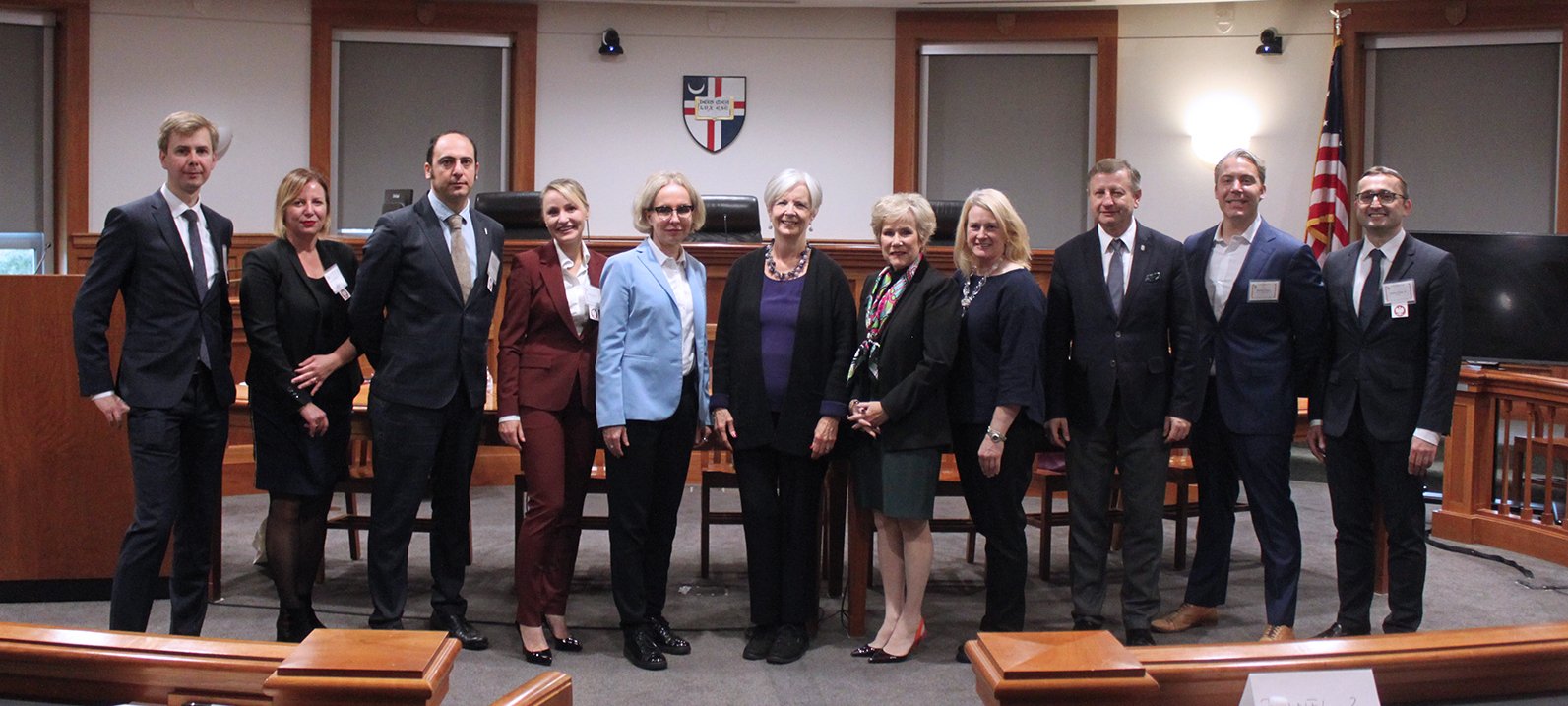 On October 20, 2018, the CUA Law Reunion Weekend Speaker Series presented "Cross-Border Lawyering in the Digital Age" in recognition the 15th anniversary of CUA's LL.M. in American Law conducted in cooperation with Jagiellonian University, and 27 years of the International Business and Trade Summer Law Program (IBTSLP) in Krakow. More than 500 American and 500 Polish and LLM students from third countries have studied in these programs. In addition, the American Law Program, in which CUA professors teach American Law courses at Jagiellonian University, is now in its 19th year and has had almost 1000 students.

The program opened with a welcome from CUA Law Dean Regina T. Jefferson and was moderated by Professor Leah Wortham. Panelists discussed their backgrounds, current careers, how the LL.M program impacted their lives, and encouraged sharing ideas on how the CUA-JD-LLM-IBTSLP network might better support alumni practice. The first panel included: Wojciech Jarosinski '10 LL.M., partner at Maruta Wachta; Julie Bowen '90, senior vice president at The MITRE Corporation; Tara Giunta '86, partner in the DC office of Paul Hastings LLP; Justyna Regan (Balcarczyk) '05 LL.M., office of Miller Canfield; and Julianna Kobierzynska, International Relations Specialist at the Center for Foreign Law School Cooperation at the Faculty of Law and Administration at Jagiellonian University.

"My experience with CUA Law changed my life and impacted where I am now professionally," Regan said.

Following the first panel, CUA Law Professor Emeritus Rett Ludwikowski was recognized for establishing the original connection with Jagiellonian from which the others grew and leading the IBTSLP for 27 years.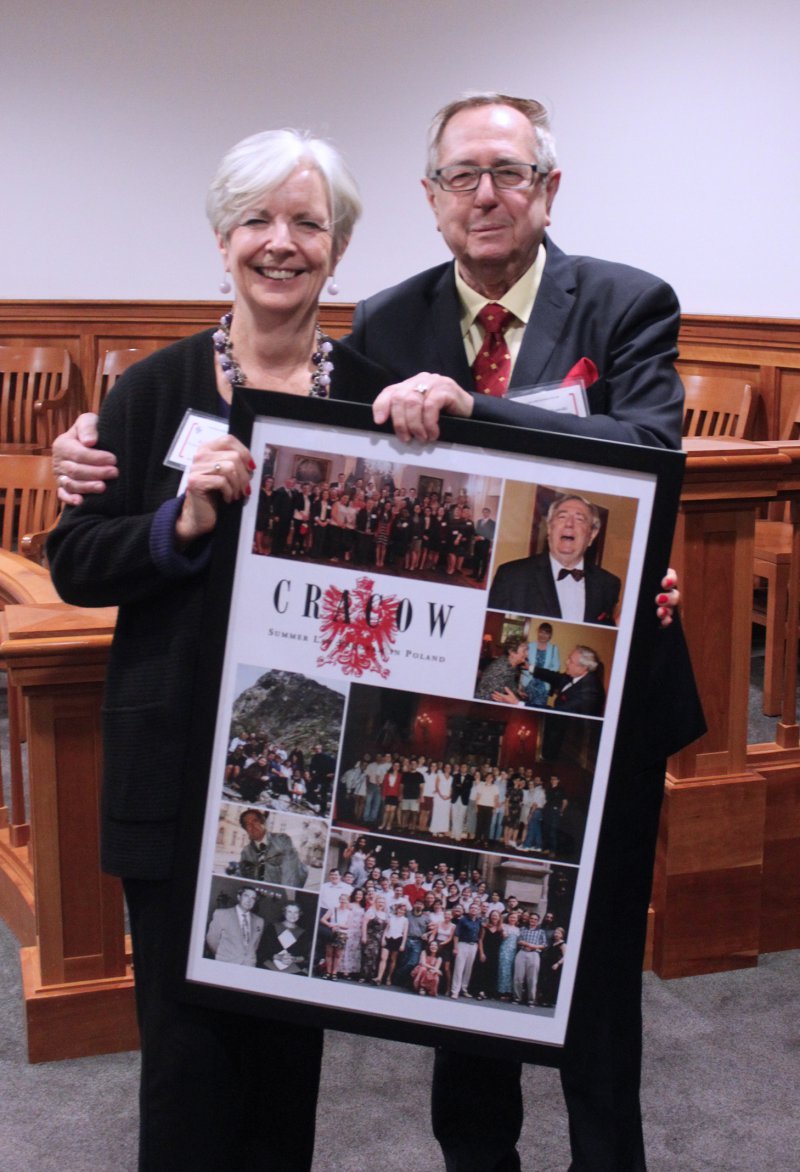 The second panel included: Ewa Don-Siemion, founding partner of CDZ Legal Advisors; Matthew Majkut, Director of the Privacy & Cybersecurity Solutions Group in the DC office of Paul Hastings LLP; Vincenzo Senatore '10 LL.M., founding partner of GSA Law Firm; Jerzy Pisulinski, Dean of the Jagiellonian University Faculty of Law and Administration; and Tomasz Chmal, former partner at White & Case in Warsaw and '97 IBTSLP alum. Panelists explored the competences and connections that support successful cross-border lawyering. They also discussed Krakow as a top business services center (BSC). BSCs link technology, lower operating costs, and locations with pools of talent to enable international companies to perform functions like IT, accounting and financial services, legal compliance, human resources, and research and development.

Following, the panels the audience had the opportunity to ask panelists questions such as bar admission requirements in different countries, impact of technology on legal practice, and to exchange ideas about effective networking among IBTSLP, LL.M., American Law Program, and J.D. alumni interested in international connections.
Click here to view other photos from the weekend on CUA Law's Facebook page. Click here to view the recordings of the panels on CUA Law's YouTube channel.