October 19, 2018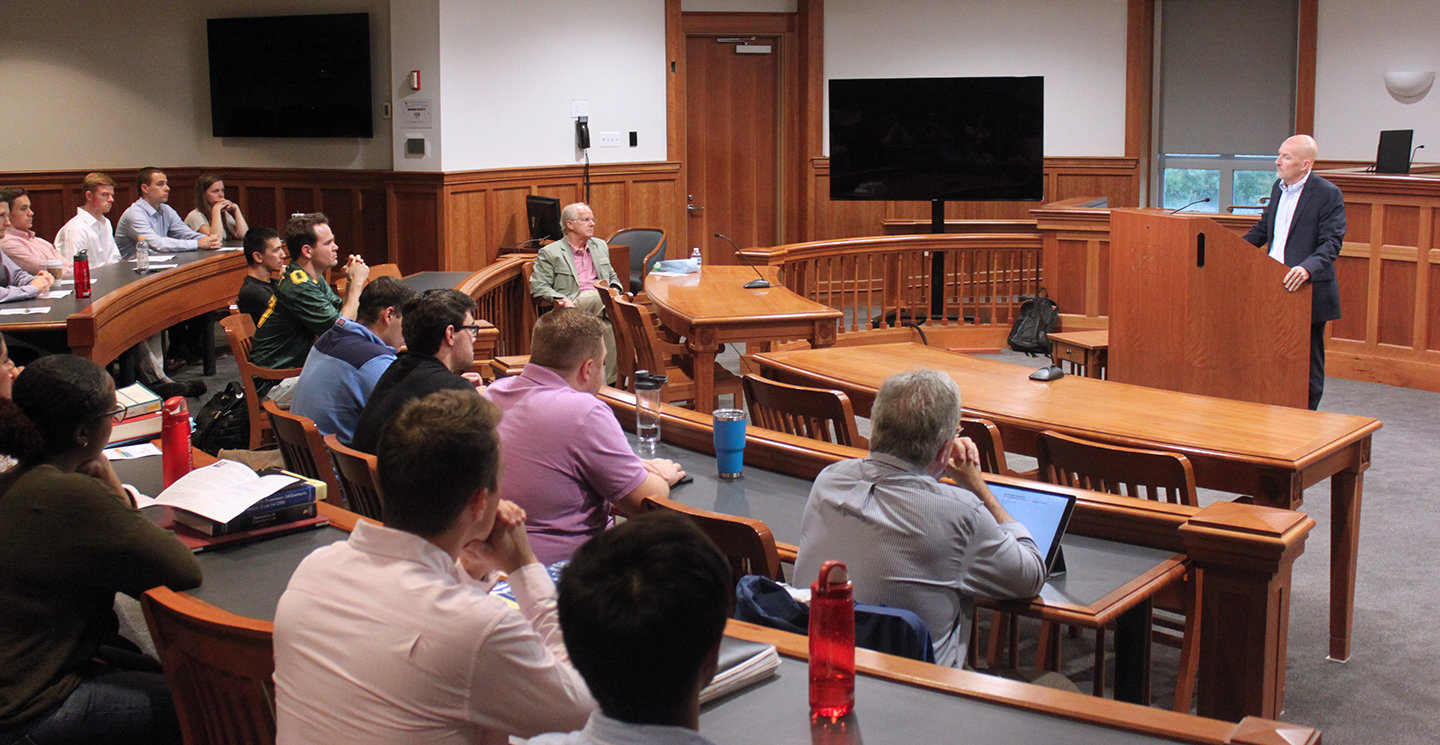 The Catholic University of America Columbus School of Law's Securities Law Program presented the second installment in its Fall 2018 Securities Law Lecture Series on the evening of October 11. The talk was presented by Dennis C. Sullivan '84, Of Counsel, Sullivan & Cromwell.

Securities Law Director and CUA Law Professor David Lipton began the discussion by introducing Sullivan. "Dennis was a student of mine. I have watched with pride as his work has advanced to a very impressive international level," Lipton said.

Sullivan opened his lecture by discussing his background and position at Sullivan & Cromwell. Sullivan is currently an active member of the Firm's Commodities, Futures and Derivatives Group. He has assisted in the creation and operation of triple-A rated derivative products companies for: Athilon; Bear Stearns; Morgan Stanley; and Nomura. Sullivan regularly represents dealers and end users in connection with structuring and documenting a wide variety of swaps and other derivatives, including equity, credit default and commodity swaps, options and forwards.

Sullivan discussed how The World Bank uses "catastrophe bonds" to release money to quickly fight major health crises and natural disasters. The catastrophe bond is intended to disburse money much faster to countries affected by crisis than in the past. The ultimate goal of the catastrophe bond is protection of the world's economies in times of turmoil.

In reference to the pandemic bonds, Sullivan noted that they are being funded by Japan, Germany and Australia. Investors may gain interest on bonds, and investors ultimately reduce the risk of global pandemics and improve the health security for the world.

The audience asked an unprecedented amount of questions regarding the lecture. Following the event, the students along with the speaker attended a reception in the atrium where the conversation continued.