September 25, 2018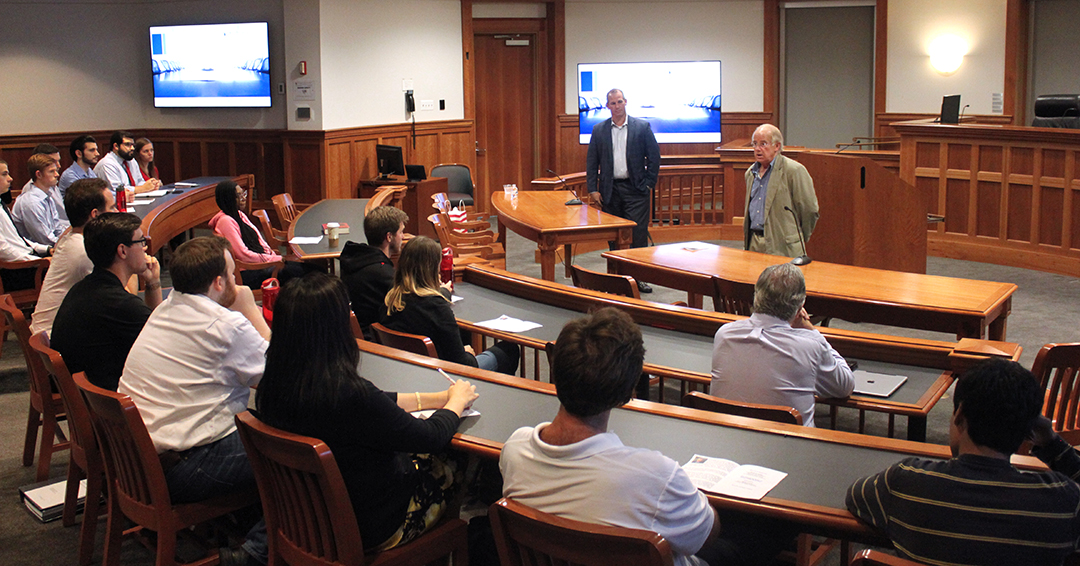 The Catholic University of America Columbus School of Law's Securities Law Program presented the first installment in its Fall 2018 Securities Law Lecture Series on the evening of September 20. The talk was presented by Jason Frankl '99, a Senior Managing Director at FTI Consulting.
In introducing the lecture, Professor David Lipton, director of the Program, noted that for the decades between the 1960's and approximately 2000, most shareholder activism focused upon social/political issues. Today, Professor Lipton stated that shareholder activism is far more likely to seek organic changes in corporate operations and structure in order to increase shareholder value. The work that Frankl provides FTI, comes from both sides of the coin, seeking to protect corporations from change in some instances and helping the activist to change the corporation in other instances.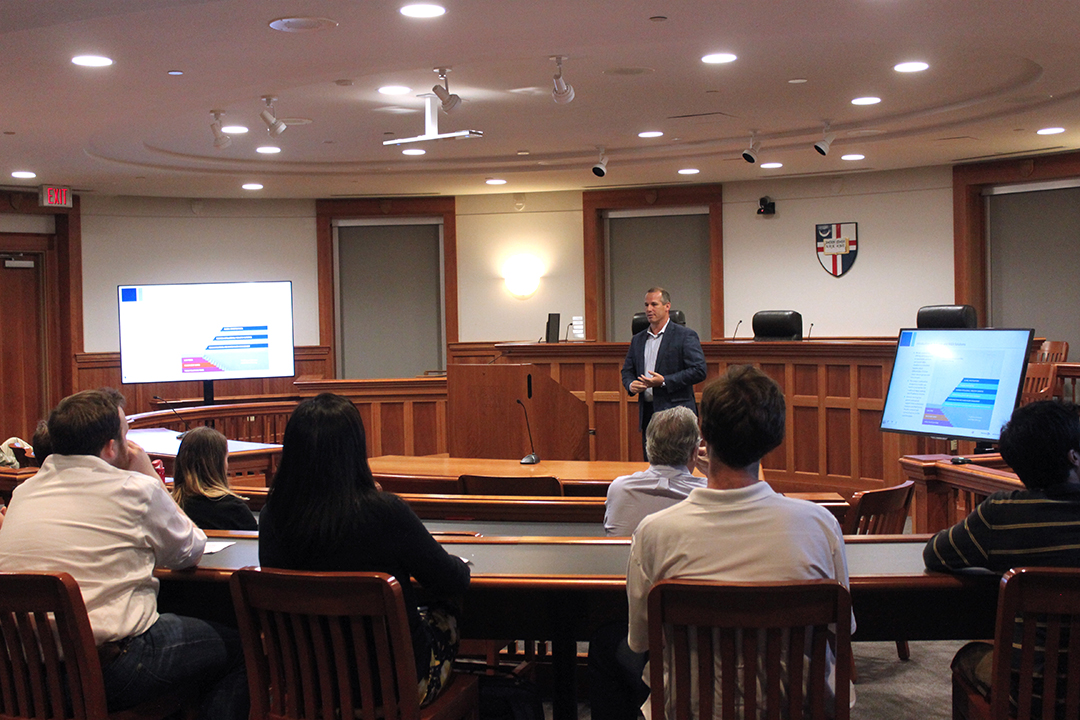 Frankl opened his presentation by providing an introduction to activism and M&A Solutions. He explained that FTI Consulting offers advisory services to shareholder activists and hostile M&A situations in a bundled manner, which differentiates FTI from classic advisor groups and new entrants. "This unique combination of expertise enables our team to help bolster the traditional legal, banking, and PR advisory services of both corporations and activists."

Frankl discussed the different aspects of shareholder activism such as economic activism and social issue focused activism. Economic activism can deal with management/board replacement, capital allocations (share buybacks), and M&A sell-offs, spin-offs, and restructuring. Typical shareholder types include hedge funds, mutual funds, and individuals. Social issue focused activism can deal with environmental, social and government issues such as the adoption of a climate change policy or disclosure of corporate political contributions. In this instance, typical shareholder types include mutual funds, public pension funds, labor-affiliated pension funds, social, religious and policy-oriented groups, and individuals.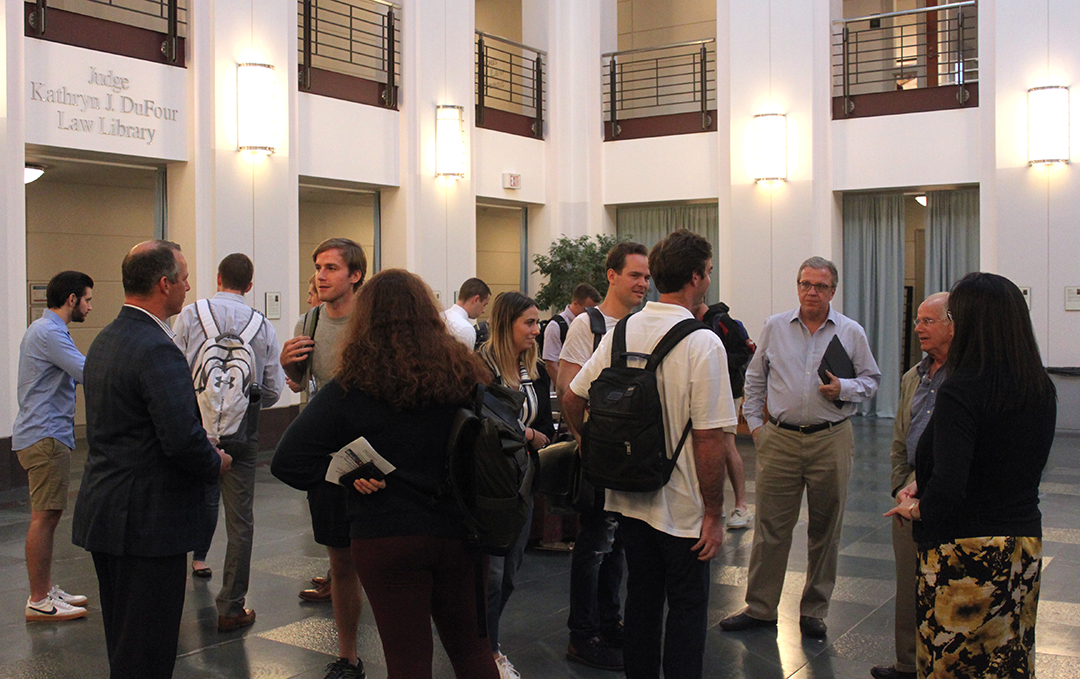 Frankl provided examples of notable shareholder activism and pointed out the increase of shareholder proposals. He also explained the building blocks of good corporate relations with shareholder activists: 1. be prepared; 2. promote good shareholder relations with institutions and individual shareholders; 3. inform, teach and consult with the board; 4. maintain transparent disclosure practices; 5. educate third parties; 6. Communicate with the activist; 7. understand the role of litigation; 8. factor in contingencies and options; 9. Understand the role of regulators.

The lively talk, that was delivered in the Slowinski courtroom, continued during the reception in the atrium with students continuing to enthusiastically ask questions of Mr. Frankl.
Students interested in learning more or becoming part of the Securitities Law Program should contact Professor Lipton or Constantia Dedoulis (institutes@law.edu). The second lecture in the series will be on October 11, 2018, World Bank Investment Instruments for Third World Nations and How They Work...."and why do we care?" with Dennis C. Sullivan, Of Counsel, Sullivan & Cromwell.