July 30, 2018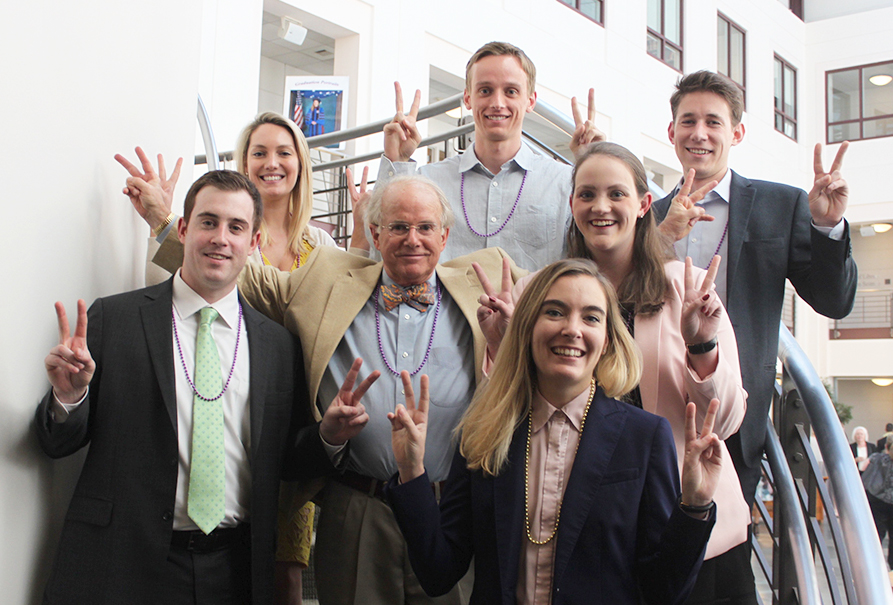 The Securities Program Director,
David Lipton
, reports that for the 11th year, the entire May graduating class of certificate students from the Securities Law Program have been placed (6 of the 10 students are pictured with Professor Lipton above). Lipton indicated that about half went to law firms, others went to regulatory agencies, and two students will begin clerkships. For the first time in several years, that goal was achieved two days after the completion of the bar and before the beginning of the last month of the summer.
A happy and proud Professor Lipton credits this impressive record to the assistance of many alumni, the hard work of our students, and the education provided by the Securities Law Program. Lipton added, "Kudos to our students!"