January 08, 2018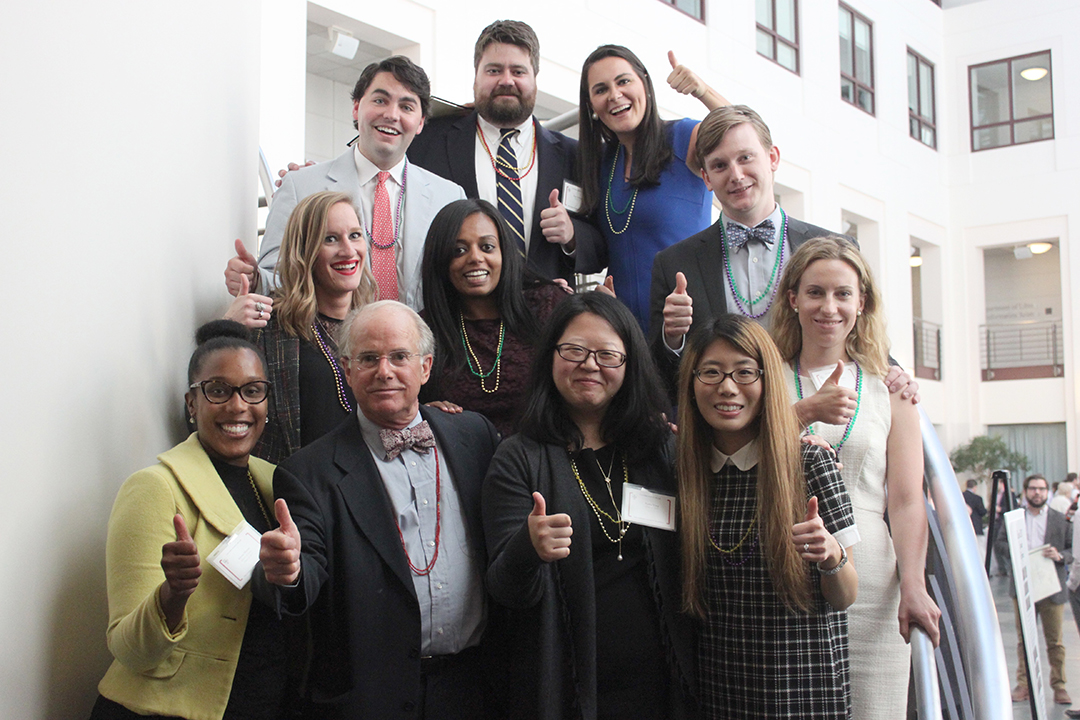 For the tenth time in the last ten years, the
Securities Law Program
at The Catholic University of America Columbus School of Law has achieved full employment placement for graduates.
Graduates of the program accepted offers from
FINRA
,
Goodwin Procter LLP
,
Stradley Ronon Stevens & Young LLP
,
Dechert LLP
,
Aon plc
, the
London Stock Exchange
, the
United States District Court
, and others. Professor
David Lipton,
Program Director, credits the Program's placement record to the talent of the Program's adjuncts; the dedication and generous willingness of the alumni to lend a hand; and the tenaciousness confidence of graduates in seeking positions in the industry.
Professor Lipton notes that the success of the Program's placement record inures to the benefit of all of our students. In the past five years, approximately seven major national firms have agreed to interview on campus based upon the record of the Securities alumni at these firms.
These firms come onto the campus with the understanding that they will consider talented students from a broad array of studies and not just Securities Law. "Our students are known to be practice ready" Lipton explained.
Lipton noted he was exceptionally proud of the students and glad he was able to assist them in continuing to pursue their goals. He also thanked the CUA Law alumni for their efforts in helping to place the students.
The success of the Program and our students plays a vital role in building the reputation of the Law School.