November 17, 2017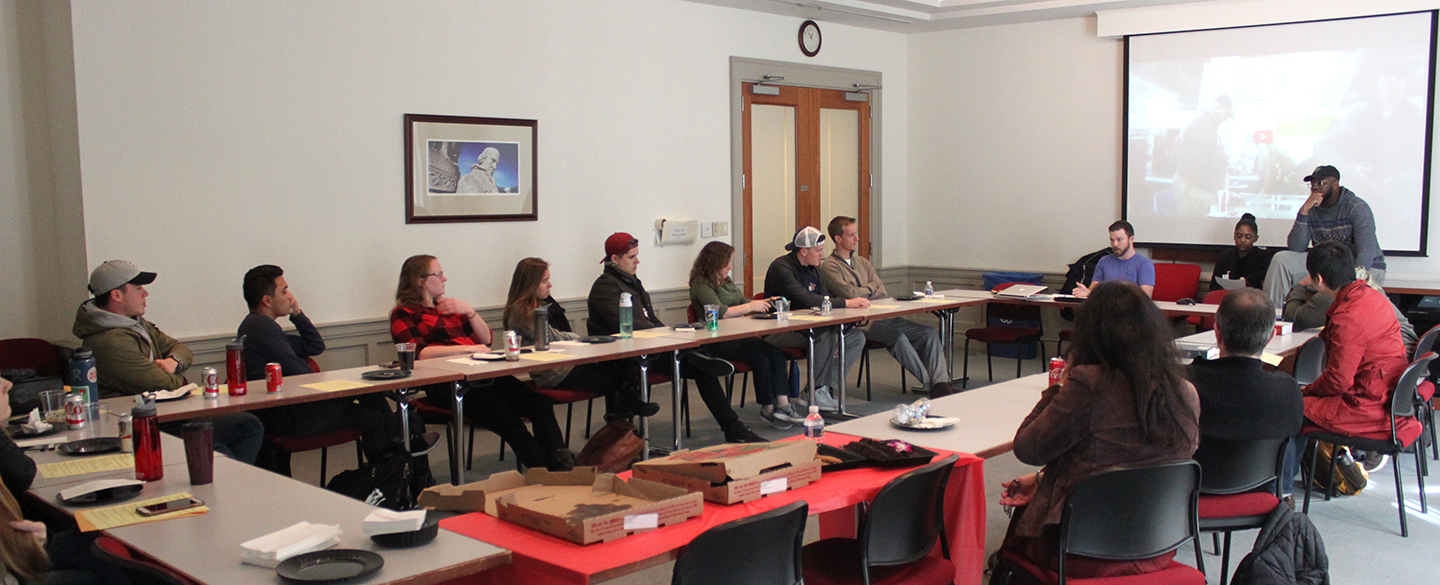 The Catholic University of America Columbus School of Law (CUA Law) hosted The Hot Topics Roundtable Luncheon entitled "Gun Control." The November 15 event, invited members of the law school community to share their thoughts about the events in a respectful atmosphere.

Guided by Kwambina Coker (3L), Breck Story (3L), and Meagan Sunn (3L), the hour-long discussion encouraged students to ask questions, offer insights, and explore what they can do, as future lawyers, to deal with challenging issues. There were a variety of opinions expressed throughout the discussion dealing with gun control. The group showed a video of a 13-year-old boy who was able to purchase a gun.

One question that Story posed the audience was: "Why was it so easy for the 13- year-old boy to buy a gun?"

"What is the point of having a provision allowing can 18-year-old to purchase a gun, when a 13-year-old would allow to buy a gun through a private seller?" one student asked.

The students were also asked questions such as: "What type of gun regulations would you like to see enforced?; Would those regulations infringe on individual's second amendment rights?"

"There is nothing in the constitution that states that a 13 year-old should not have a gun," another student said.

The discussion also focused on if the second amendment is actually an individual right. The audience agreed that having more communication and dialogue was a step in the right direction.

The Hot Topics Roundtable talks are part of an effort to help the CUA Law community come together from time to time to examine the law in the context of pressing social issues. This event was co-sponsored by the Black Law Students Association and the American Constitution Society.