November 10, 2017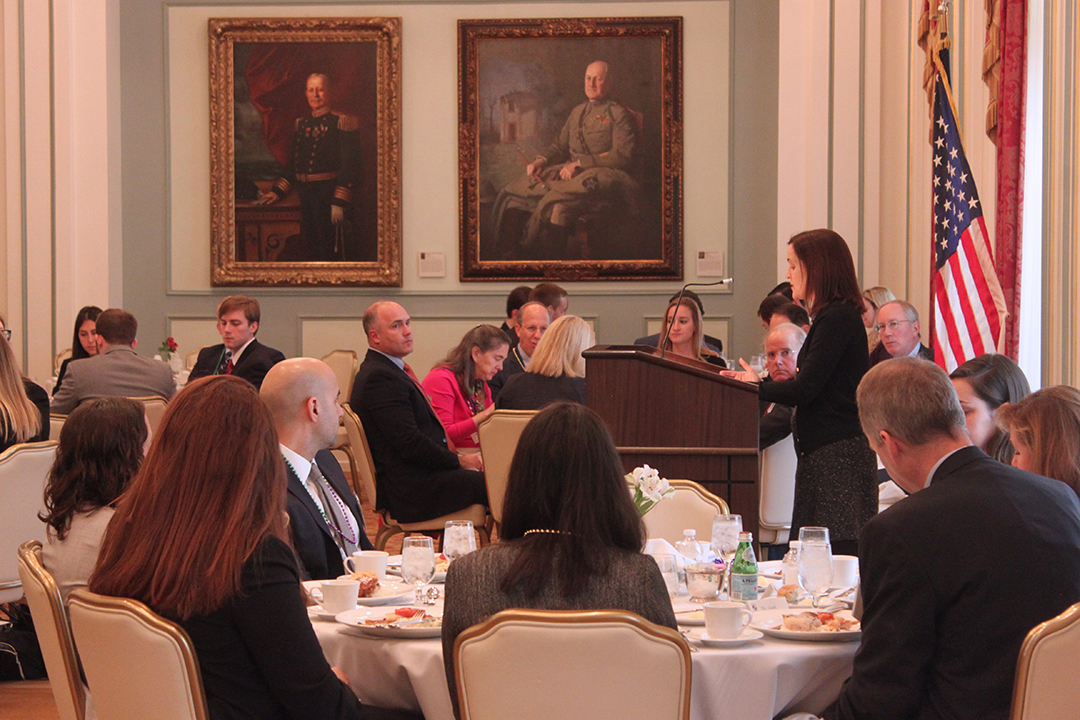 For the thirty-fourth consecutive year, the Securities Law Program, under the guidance of Program Director and CUA Law Professor David Lipton, held its Annual Securities Law Program Alumni Reunion on November 9, 2017.

The alumni filled a large ballroom at the Washington, D.C., Army Navy Club. Once everyone was seated at their tables, they were brought up to date about the latest news and events of the Securities Law Program by Professor Lipton. CUA Law alumni from the SEC, the CFTC, FINRA, E-Trade, Bloomberg News, and other securities operations, as well as a broad variety of local law firms, were in attendance. Attendees came from as far away as New York and California to attend the luncheon. Joe Brenner, adjunct professor of the securities enforcement class; Mark Ruddy, adjunct professor of the derivatives class; and Jeffrey Puretz, adjunct professor of the mutual fund course were also in attendance.

In appreciation of the program's alumni, Professor Lipton donned his favorite link of "love beads" and invited attendees to wear the beads placed in front of them. Some alumni were even seen with more than one chain of beads.

This year's speaker was the co-director of the SEC Division of Enforcement, Stephanie Avakian. Director Avakian identified recent developments in the Commission's Enforcement Program, now under the supervision of newly appointed Chairman Clayton. She highlighted the work being done by two recently created task forces - one in Retail Sales and the other in Cyber Securities.

Professor Lipton announced the recipients of the Securities Law Program's Scholarships for 2017. Receiving Scholarship Certificates were Nina Shallal (2L) and Aliza Khan (2L).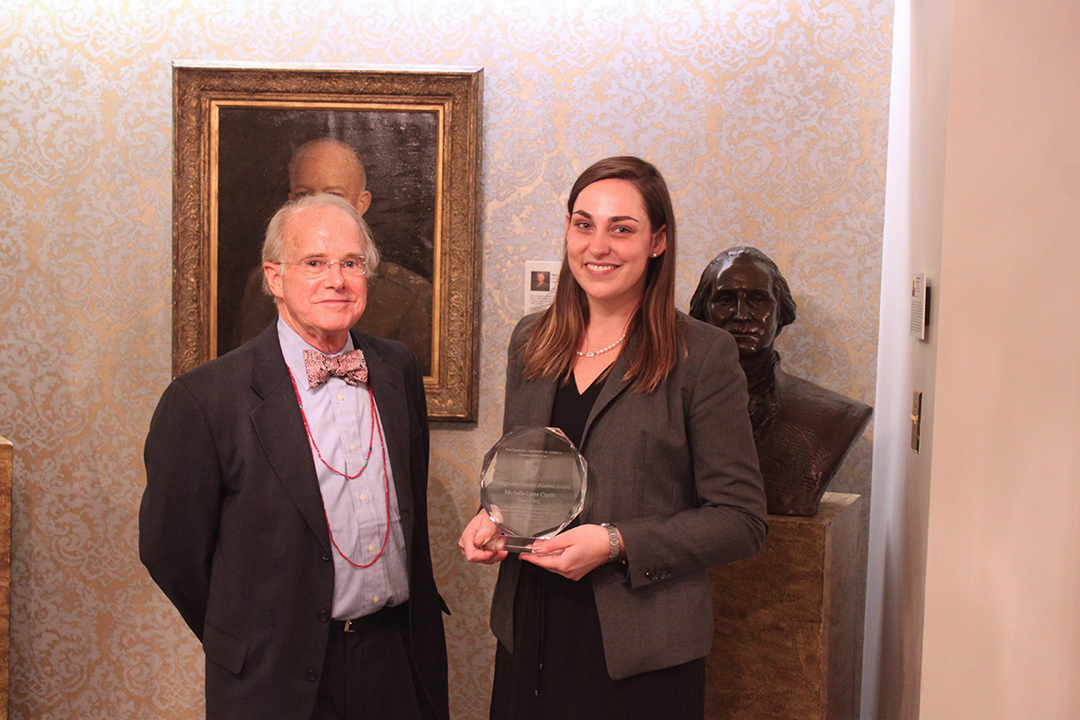 (L to R) David Lipton and Michelle Curth
Michelle Curth '12 was also recognized for her achievement of Recent Distinguished Alumni of the year. Curth devoted time to working with the Clemency program while employed at Wilmer and FINRA. As a student, she was a part of the Vis International Commercial Arbitration team.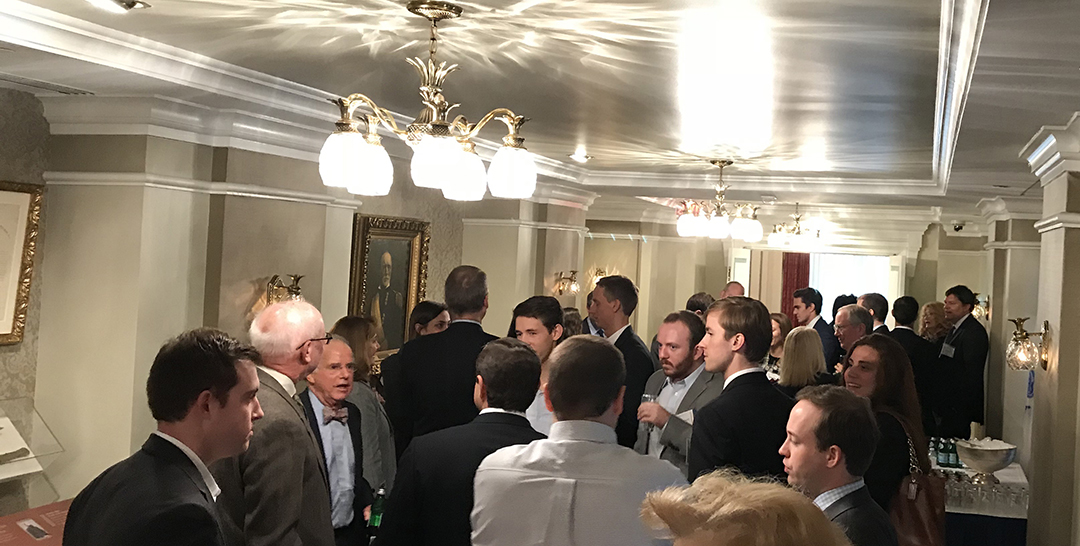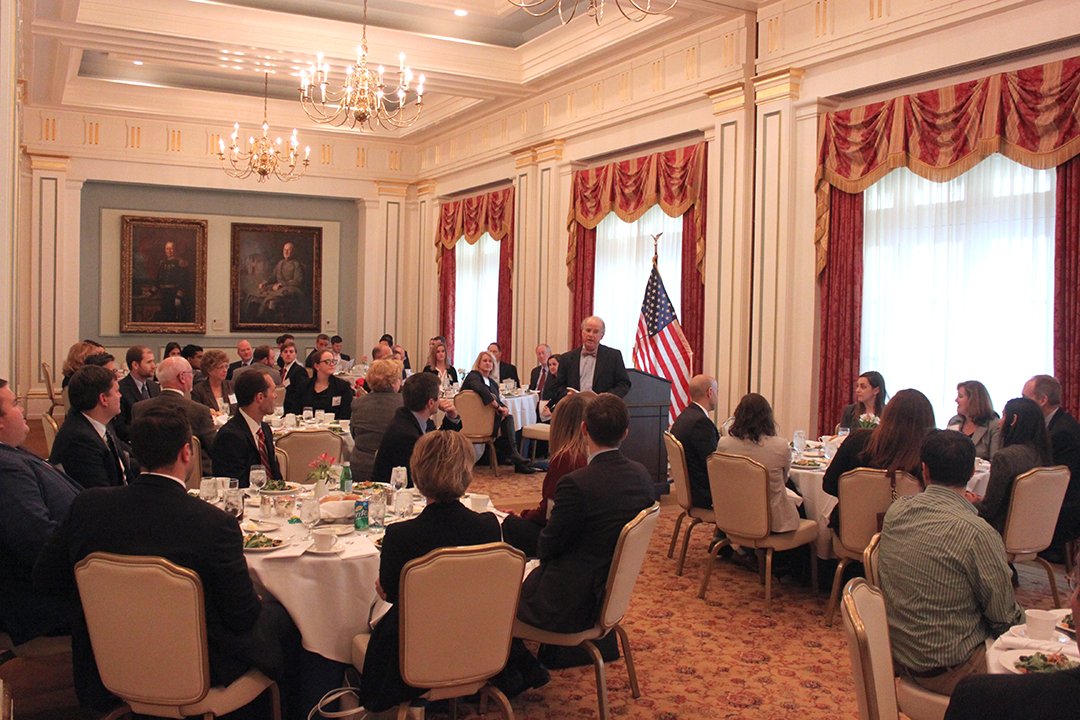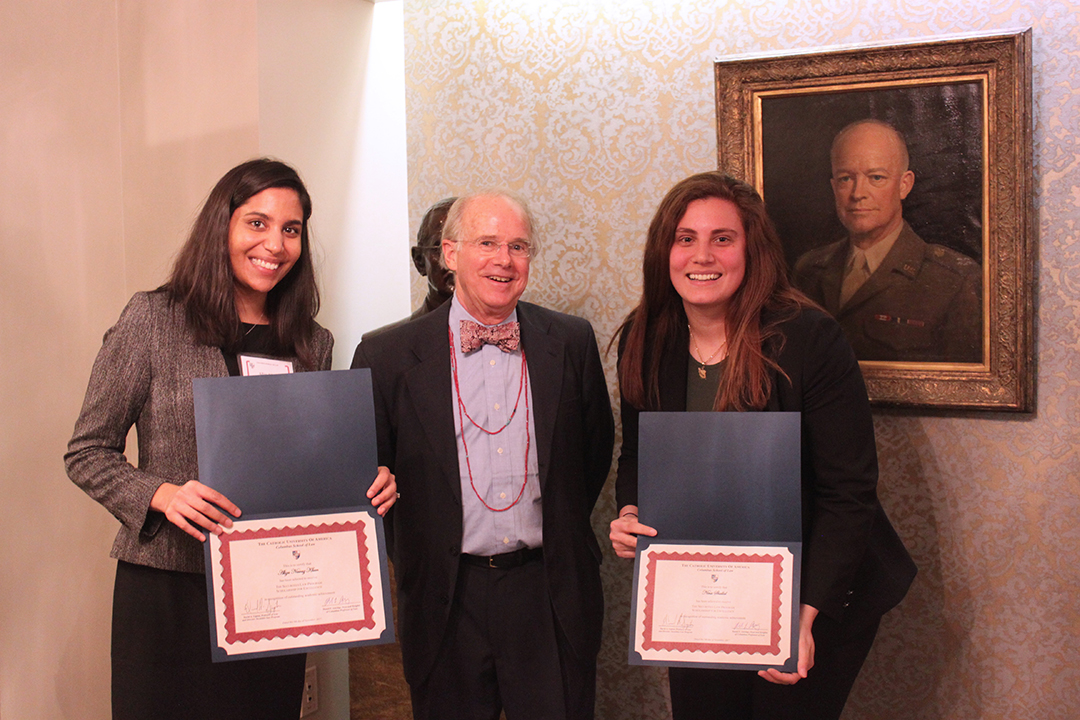 (L to R) Aliza Khan, David Lipton, and Nina Shallal