October 12, 2017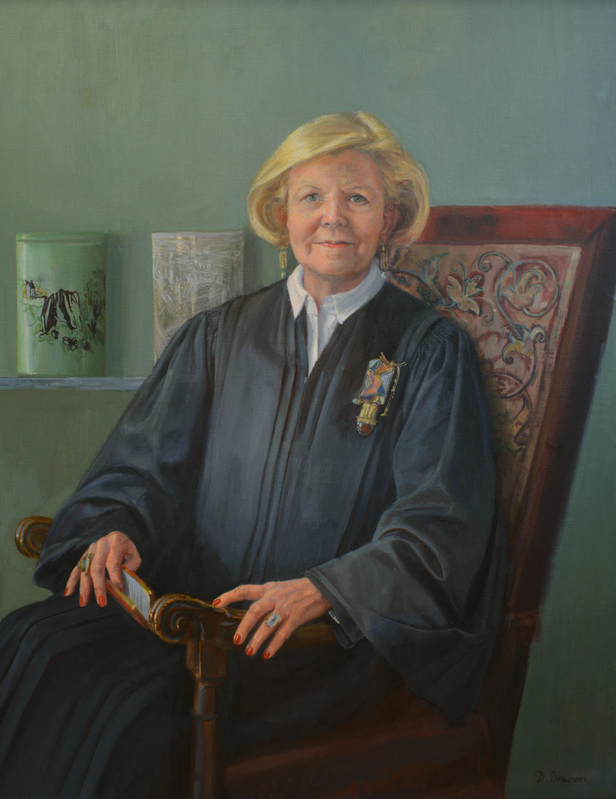 On September 15, the judicial portrait of CUA Law alumna, Judge Colleen Kollar-Kotelly '68, was presented to the United States District Court for the District of Columbia Circuit. The portrait presentation commemorated the 20th anniversary of her appointment to the District Court.

At the ceremony, remarks honoring Judge Kollar-Kotelly were delivered by Chief Judge Beryl A. Howell, Judge Paul L. Friedman, Magistrate Judge Joan L. Goldfrank, and Guy Brenner, partner at Proskauer Rose LLP.

During her own remarks, Judge Kollar-Kotelly expressed her appreciation for her CUA Law education. "The Columbus School of Law provided me a practical grounding in the law, as well as the necessary skills and respect for the law," she said.

Many of Judge Kollar-Kotelly's judicial colleagues were in attendance at the ceremony, along with her family, friends, and law clerks.

This past August, Judge Kollar-Kotelly returned to CUA Law to administer the first-year class induction pledge.

Click here for more information regarding the portrait.