September 22, 2017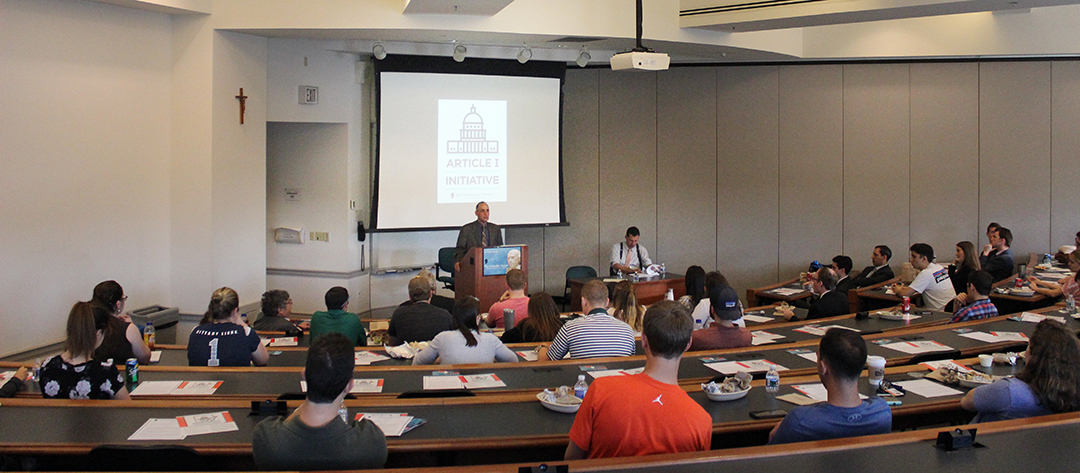 On September 20, 2017 the Federalist Society hosted an event entitled "Article 1 - Fixing a Broken Congress." The purpose of the Article 1 Initiative is to ensure that the Constitutional balance leans heavily towards Congress, and to create scholarship that will help legislators become effective leaders and lawmakers.

During the event, Alex Mansfield (3L), President of the Federalist Society at CUA Law provided an introduction and CUA Law Professor Marshall Breger introduced the panelists.

Panelists included David Schoenbrod, a Trustee Professor at New York Law School and author of the new bookDC Confidential: Inside the Five Tricks of Washington, and Paul Taylor, Chief Counsel of the House Judiciary Subcommittee on the Constitution and Civil Justice. CUA Law Professor Mark Rienzi served at the moderator.

Panelists discussed how our modern Congresses have failed to live up to their constitutionally designated role and why public regard for the institution has never been lower.

Following the panel, students had a chance to ask the panelists questions.

Click here to learn more about the Federalist Society and the Article 1 Initiative.