September 14, 2017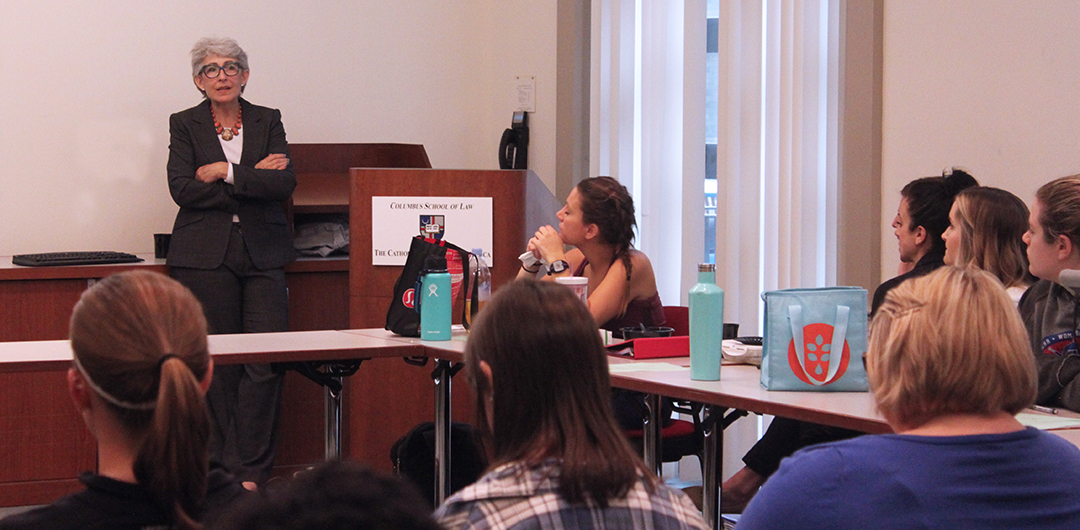 The Women's Law Caucus presented a discussion entitled "The Remarkable Life of Bessie Margolin" on September 13, 2017. Marlene Trestman, author of Fair Labor Lawyer: The Remarkable Life of New Deal Attorney and Supreme Court Advocate Bessie Margolin, spoke to the audience about Margolin's historic career and the obstacles she faced along the way.

Margolin's life spanned every decade in the twentieth century, during which she made a mark on the biggest issues of her day. Margolin was the only female in her law school class, and she began her legal career when only two percent of American attorneys were women. Throughout her career in public service, Margolin won 21 out 24 cases she argued before the Supreme Court and spent 33 years in the Department of Labor's Solicitor's office. She defended the constitutionality of the New Deal's Tennessee Valley Authority, she drafted rules for the Nazi War Crimes at Nuremberg, and she championed the Fair Labor Standards Act, including the Equal Pay Act.

"Bessie Margolin personified excellence in the law and in public service at a time when women attorneys were discouraged, if not out right prevented, from pursuing opportunities available to men," Trestman said.

Although separated by half a century, both Margolin and Trestman were raised as orphans in New Orleans, wards and beneficiaries of Jewish philanthropy, and each received scholarships to the Isidore Newman School. When Trestman was a freshman at Goucher College in 1974, her guidance counselor at Newman wrote a letter introducing her to Margolin, who had retired as Associate Solicitor at the .S. Department of Labor two years earlier. Margolin served as a mentor to Trestman throughout her years at law school.

"Throughout college, law school, and into my career as a public lawyer I got to know Bessie Margolin. She was the first female lawyer I ever met, and we were connected by common childhood experiences that profoundly shaped our lives," Trestman said.

Despite her achievements, Margolin has been largely forgotten. Trestman's book brings Margolin back into history, and introduces her to a new audience.

"'Fair Labor Lawyer' literally refers to the New Deal legislation Margolin championed in the courts, but it also refers to the fairness of her own career, the obstacles she faced as a Jewish woman, and the opportunities that influential supporters afforded her," Trestman said.

After the conclusion of the discussion students, alumni, faculty, staff, and guests were invited to personally speak with Trestman.

For more information on Bessie Margolin or to purchase the book click here.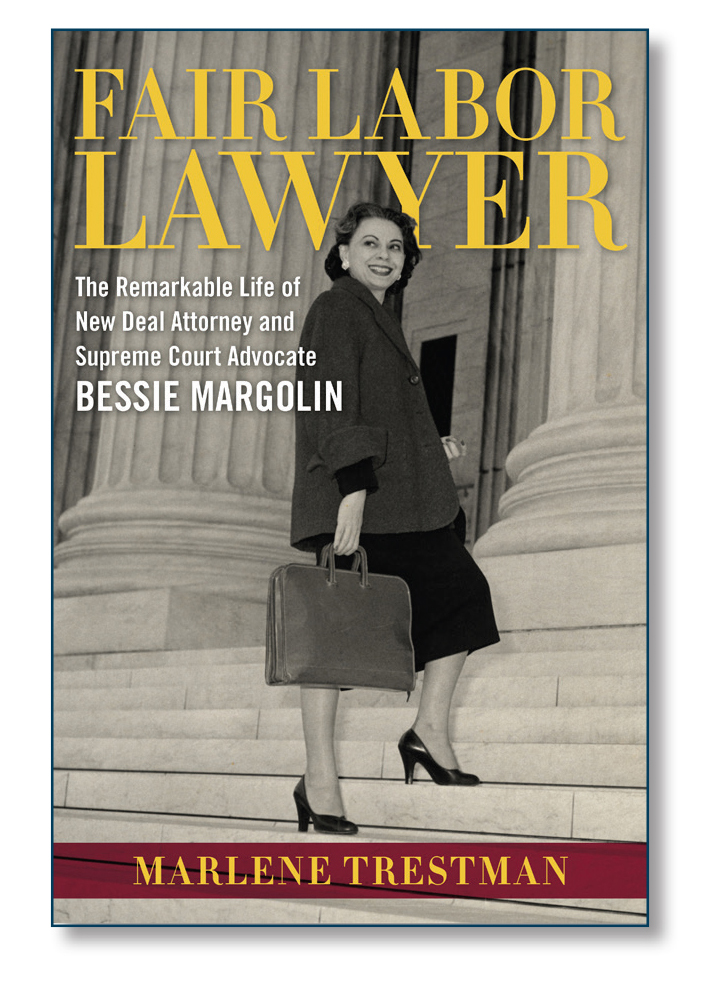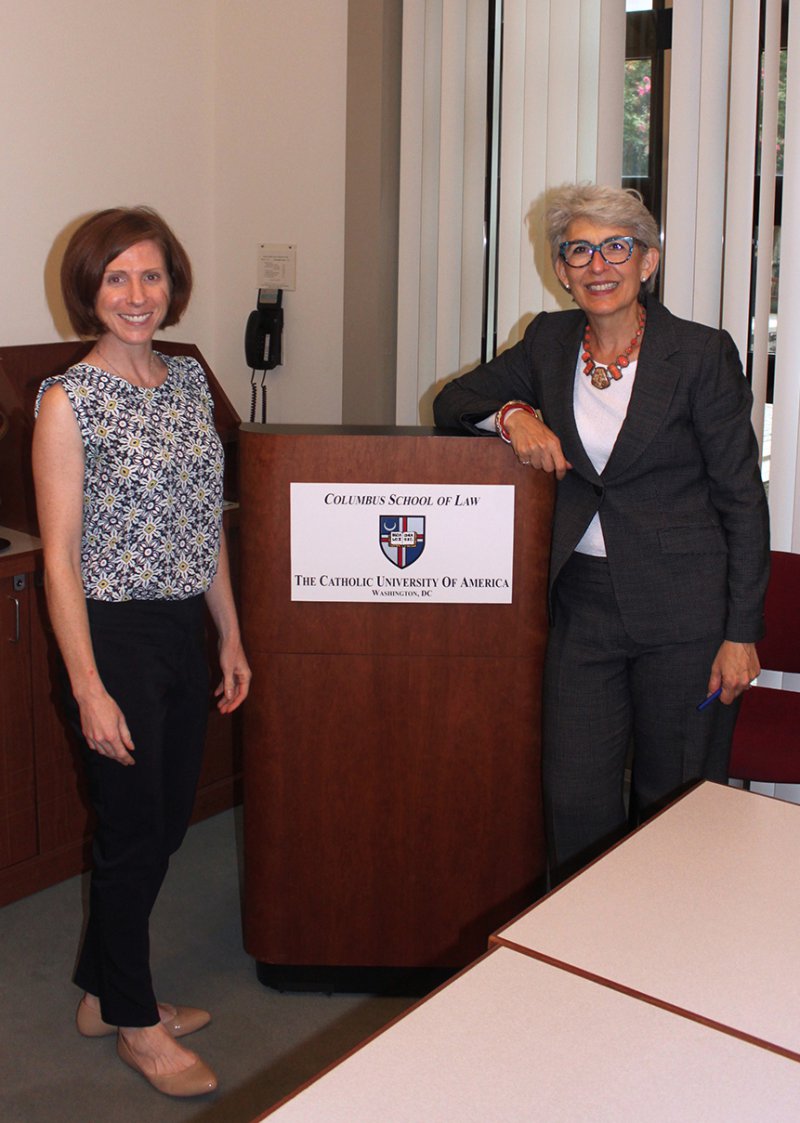 (L to R: Kristin Mitcham
with Marlene Trestman)