September 18, 2017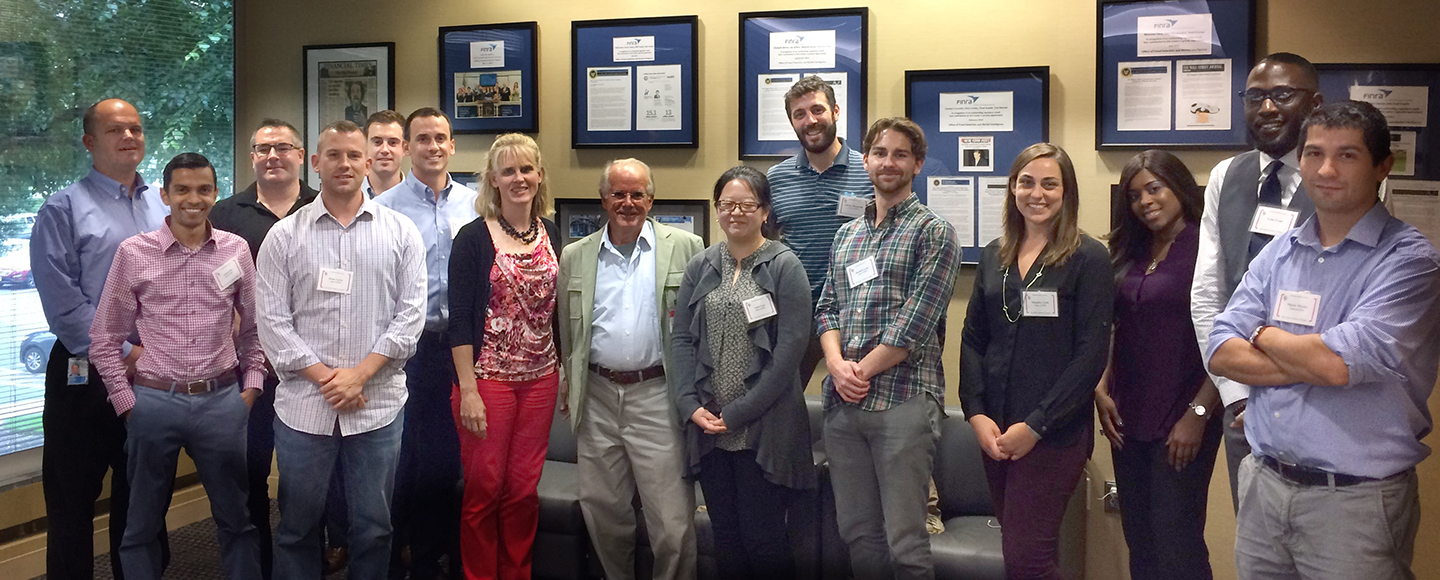 For the past decade and a half, the Securities Law Program at the Columbus School of Law has been honoring its graduates and celebrating their success. One way the CUA Law Alumni Association has been doing this is by holding CUA Securities Alumni luncheons at the various institutions and firms at which CUA has been particularly successful.
The practice which was initiated at the Securities and Exchange Commission, has expanded to FINRA and several other firms. On September 13, a group of Securities Law Program graduates were hosted on the FINRA Shady Grove campus to lunch with colleagues and former classmates along with Professor David Lipton, Director of the Securities Law Program.
Professor Lipton said that he always "marvels" at the fact that, while these alumni have seen each other in the buildings where they work, they do not always know who is and is not a CUA grad. Lipton was enthusiastic about the joy that the attendees seem to share in getting together with former schoolmates at their common work place environment. "The CUA Law spirit continues on beyond graduation," Lipton said.