September 06, 2017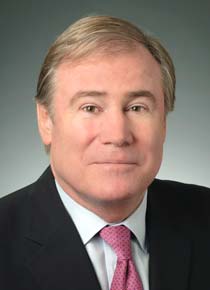 CUA Law Adjunct Professor, Phillip Brady, was recently appointed by Kerrigan Advisors to serve as senior advisor.
"It's impossible to overstate the value of adding Phil Brady to the Kerrigan Advisors team," said Ryan Kerrigan, Managing Director of Kerrigan Advisors. "Few, if any, understand the automotive retail space better, nor the needs of dealers when it comes to managing the complexities of their businesses, whether it's a legislative issue, an economic challenge or planning for the future, particularly as our industry evolves."
Brady was President of NADA from 2001 to 2012, and served as Deputy Counsel to the President during the Reagan Administration and Assistant to the President and Staff Secretary in the White House from 1991 to 1993 under President George H.W. Bush, as well as General Counsel to the US Department of Transportation. He retired in 2015 as Senior Vice President for Government Affairs at Phillips 66 and is now an adjunct professor at Catholic University of America's Columbus School of Law in Washington, D.C. Brady, a cum laude graduate of both the University of Notre Dame and Loyola University School of Law, practiced law in California before entering government in Washington, D.C.

Brady currently serves on the CUA Law Board of Visitors.

Click here for the full press release.