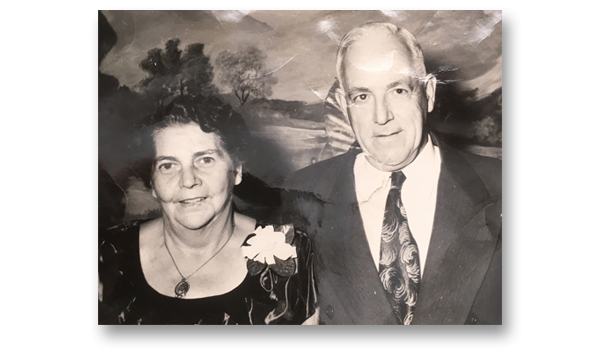 Louise and Charles O'Brien
In 1976, Reverend Raymond C. O'Brien, M.Ch.A., D.Min., a professor at CUA Law, purchased a condominium in southeast Washington, D.C. Today, the market is "hot," and Father O'Brien considered this an excellent time to sell the property and contribute the proceeds to his long-supported charities. Thus, in late 2016 he contributed $100,000 to the Law School to establish the Charles and Louise O'Brien Endowment in honor of his grandparents.
The endowment supports the continuation of the Charles and Louise O'Brien Fellowship and the Charles and Louise O'Brien Scholarship will further shore up the mission-oriented focus of the Law School through increased funding for this specific purpose.
O'Brien Fellowships fund current students who desire to work in summer pro bono activities; applicants must write an essay explaining the way the student's religious perspective integrates with a future legal career. Past recipients have been enabled to work with refugees, victims of human trafficking, and immigration applications; religious perspectives have included Catholic, Jewish, Protestant, Muslim, and Hindu. O'Brien Scholarships are awarded to students who describe their religious conviction in the application essay.
Father O'Brien has supported these endeavors in honor of his grandparents because he hopes to emulate what they did for him and for others, and he routinely asks others to contribute to the project as well. His grandparents were people of service, motivated by their religious faith and conviction above all.
"My grandparents believed you had a duty to give back. Gifts to the Law School, to support our mission and our students, are what they would have asked of me. And while they are not here to see the fruits of their good works, their spirit permeates those serving now through fellowship and scholarships."
If you would like to donate to the Charles and Louise O'Brien Endowed Fund, click here.