August 09, 2017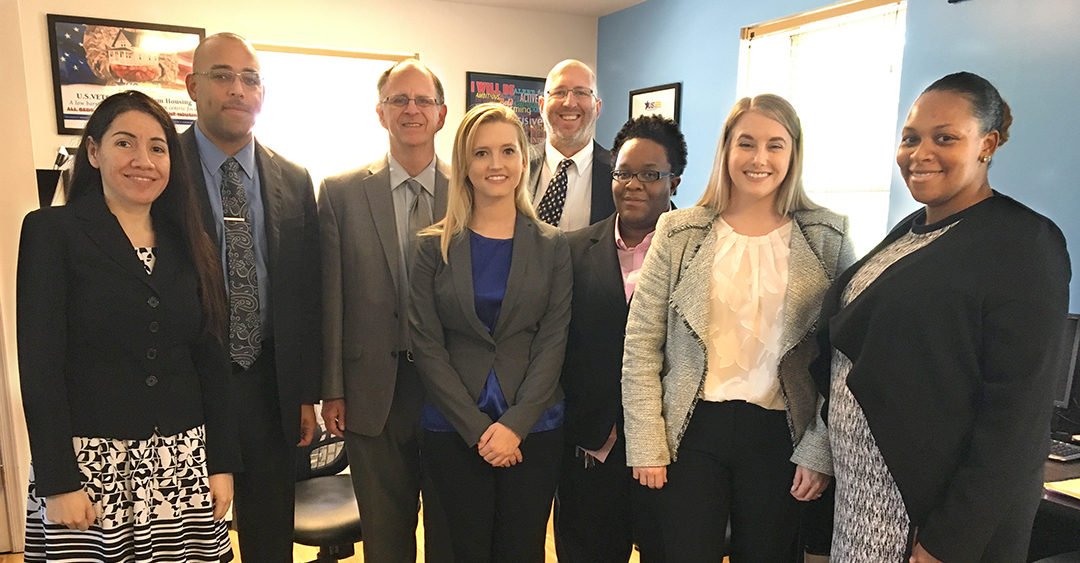 (L to R: Monica Mata, Michael Pee, Michael McGonnigal, Kayla Stuart, Patrick Pase,
Antoinette Spinks, Jocelynn Moore, and Darria Turner)
On Saturday, August 5, 2017, the students of the Veteran's Advocacy and Estate Planning Clinic hosted a Limited Legal Advice Pop-Up Clinic at U.S. Vets, a transitional home for homeless veterans.
Under the guidance of Professor Michael McGonnigal, the student attorneys provided brief legal advice to homeless veterans in various areas of law including family law, bankruptcy law, medical malpractice, and record expungement.
This event was the first of many service projects to be conducted by the clinic to foster a positive relationship between the newly established clinic and community organizations to better gain an understanding of the issues that affect the veteran community.