July 19, 2017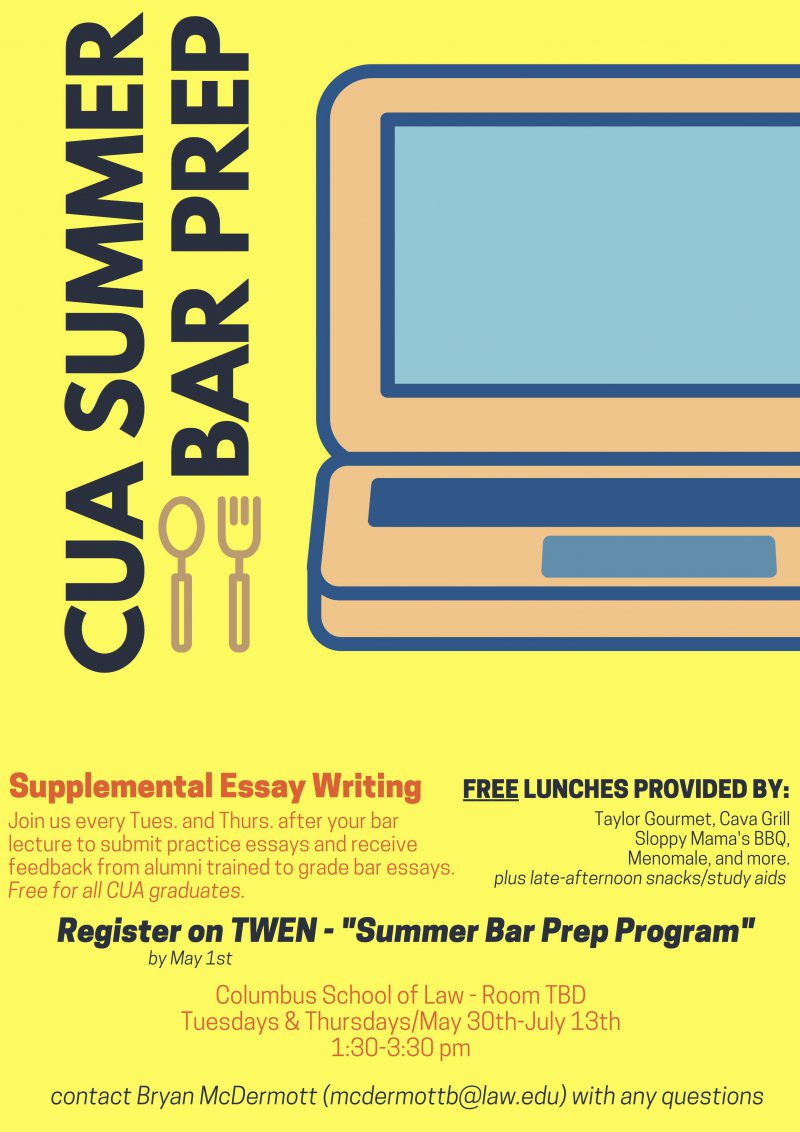 This summer recent CUA Law graduates had the opportunity to attend a
Summer Bar Prep Program
on campus hosted by the
Office of Academic Affairs
. Each Tuesday and Thursday from May 30 to July 13, recent graduates were invited to submit practice essays where they received feedback from alumni trained to grade bar essays.
The supplemental essay writing practice is just one of the recent efforts the Law School has made to support student success in taking the bar examination.
"Our law school is fully committed to supporting our students' success in taking the bar examination of any jurisdiction. Our most recent efforts in this regard include hiring a new full-time Assistant Director in the Office of Academic Affairs whose primary responsibility is the oversight and further development of our bar examination support activities, our offering multiple bar exam review courses for credit in the spring semester of the students' final year, a new summer bar prep essay program and workshops, and access to a nationally recognized MBE review course paid for by the law school," CUA Law Dean
Daniel F. Attridge
said.
The Summer Bar Prep Program was also a great opportunity for alumni to get involved with the CUA community, with 37 alumni signing up to participate. Alumni were to provide mentorship and essay feedback to recent graduates electronically, which made it easy for those out of the area to participate.
CUA Law faculty and staff were also instrumental in helping to make the Program possible.
Alumni or recent graduates interested in more information can contact
Bryan McDermott
at
mcdermottb@law.edu
with any questions.