July 03, 2017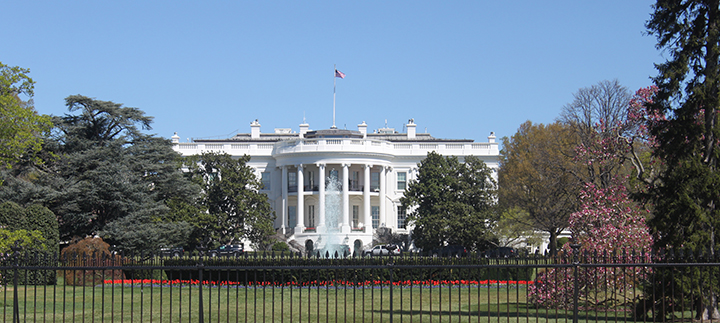 The Catholic University of America Columbus School of Law alumnus Brendan Carr '05 has been nominated by President Trump to be an FCC Commissioner. Below is a release from FCC Chairman Pai, a statement from NAB President & CEO Gordon Smith, and an article from POLITICO about the nomination:
. . .
CHAIRMAN PAI STATEMENT ON THE PRESIDENT'S INTENT TO NOMINATE BRENDAN CARR FOR FCC COMMISSIONER

WASHINGTON, June 28, 2017 - Federal Communications Commission Chairman Ajit Pai issued the following statement after the President's announcement tonight that he intends to nominate Brendan Carr to be an FCC Commissioner:

"I congratulate Brendan Carr on the President's announcement that he will be nominated to serve as an FCC Commissioner. Brendan has a distinguished record of public service, having worked at the agency for over five years, including most recently as the FCC's General Counsel. In particular, Brendan's expertise on wireless policy and public safety will be a tremendous asset to the Commission. I look forward to working with him in his new role and wish him all the best during the confirmation process."
. . .
The National Association of Broadcasters (NAB) President and CEO Gordon Smith made the following statement about Carr's nomination: "NAB strongly endorses the nomination of Brendan Carr to the FCC. He has a firm grasp on telecom and media law and the right temperament to be a superb Commissioner. We support his swift confirmation." Click here to learn more about NAB.
Trump picks FCC's top lawyer for open commission seat


From: POLITICO
Date: June 28, 2017
By: Margaret Harding McGill
President Donald Trump's move to tap Federal Communications Commission General Counsel Brendan Carr for the commission's open GOP slot is another sign that the agency's big players under Trump will look a lot like they did under President Barack Obama.
Carr is a familiar face at the FCC, having worked as an aide to Chairman Ajit Pai when he was a commissioner during the Obama years. Trump recently nominated Jessica Rosenworcel, a veteran of the Obama FCC, to fill the agency's open Democratic seat. And the remaining two commissioners - Republican Mike O'Rielly and Democrat Mignon Clyburn - are also Obama-era holdovers.
The gathering of old hands won't necessarily change the trajectory of the now-Republican FCC, which is chipping away at a slew of Obama-era regulations, including the net neutrality rules. But the returning veterans have in-the-weeds experience and won't have a learning curve as they tackle a range of wonky and controversial topics.
"They're heading into a very difficult period," said Republican telecom industry consultant Justin Lilley. "Net neutrality is going to be very contentious and very high profile. They're very serious about getting the best people in these agency jobs."
. . .

Read more of POLITICO's article here.