June 07, 2017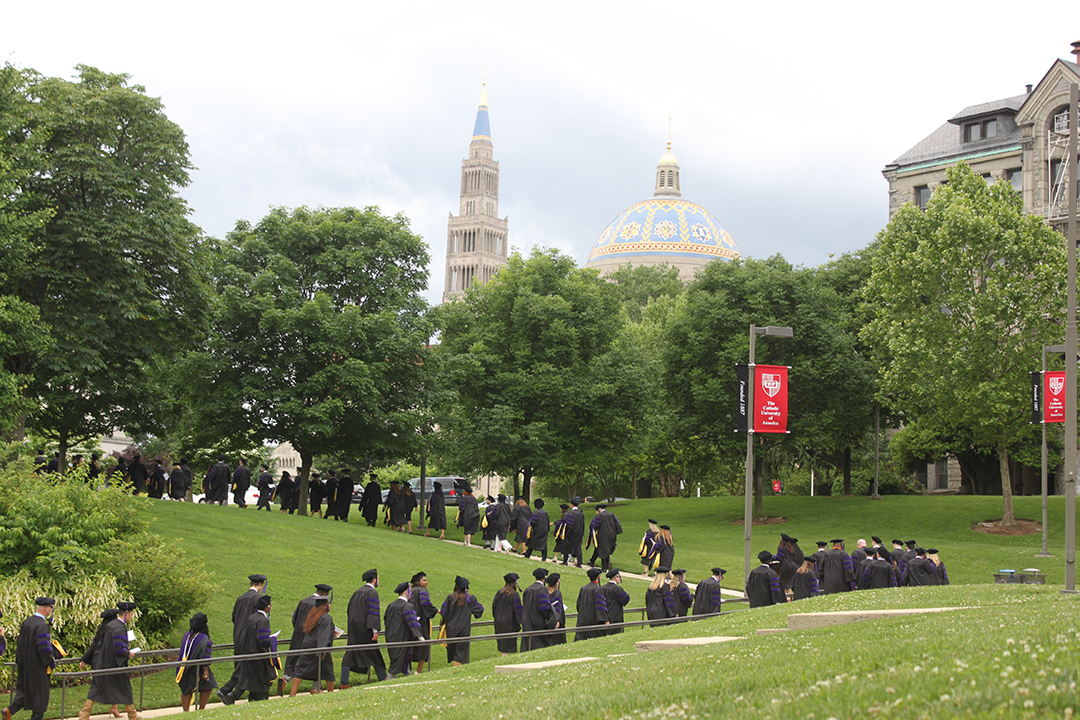 During the Law School's 128th Commencement the President of the Alumni Council, Stanley E. Woodward Jr., '08 presented the Law School Alumni Association Award to Margaret Rose "Maggie" O'Neill (Day Division (below left)) and Adilene Rosales (Evening Division (below right)). Both recipients are pictured with Dean Daniel F. Attridge and Stanley E. Woodward. The Law School Alumni Association Award, established in 1978, is given on the basis of academic excellence, participation in extracurricular and cocurricular activities, and dedication to the Law School, University, and community.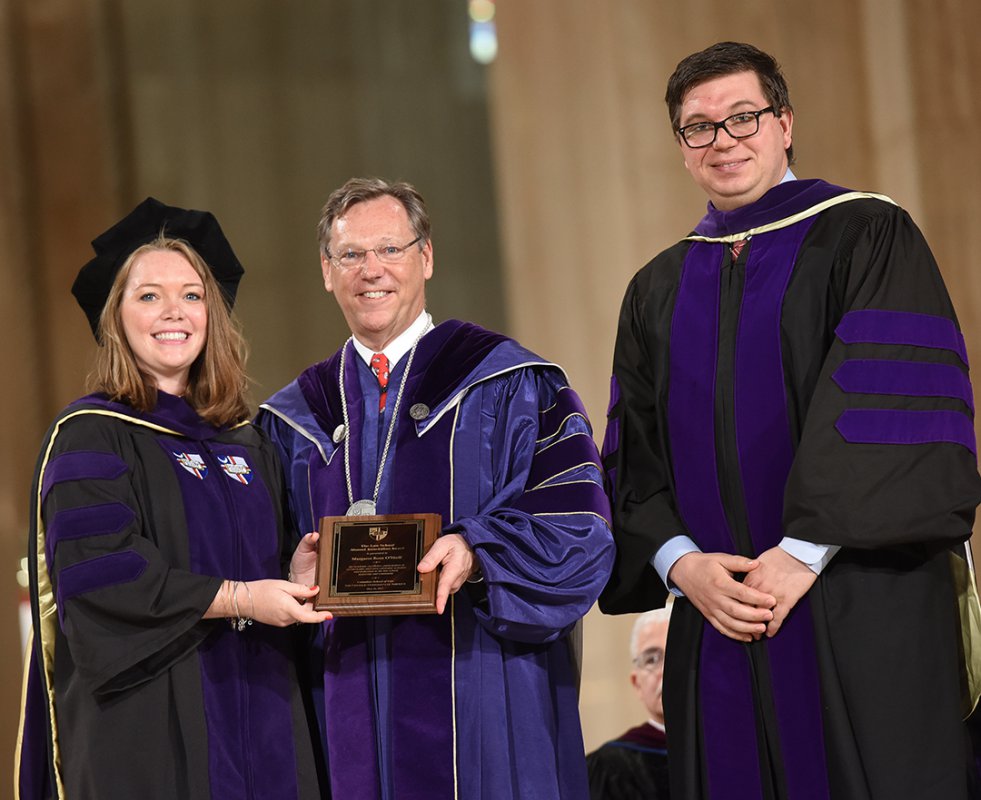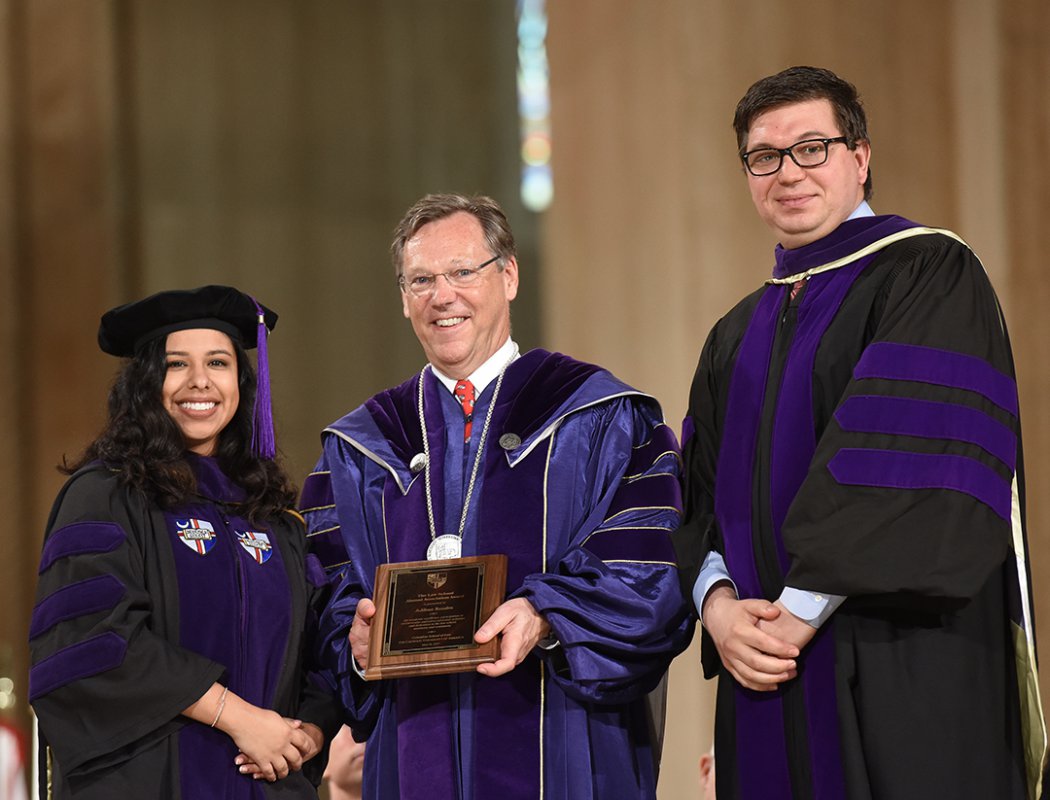 "Maggie has been extremely committed to the Law School community and has stood out as a student leader since day one. As a first year student, Maggie received a "First Lap" Award for work with Students for Public Interest Law (SPIL) and the Military and National Security Law Student Association (M&NSLSA). She continued her commitment to SPIL serving as co-chair of the SPIL Auction and later as president of the organization. She also served as president of M&NSLSA, as the chair of Professional and Ethical Conduct, and as the vice chancellor of alumni relations for the Moot Court Board. Maggie's service to the law school community has gone above and beyond her work in student organizations. She has also found the time to regularly assist the administration as a student ambassador and as a member of the Class Gift Committee. In addition to all these activities, she is a cum laude graduate, and has dedicated time to pro bono service," Woodward said.
"Our evening students often balance law school with significant competing demands of their time. Such obligations have not stopped Adilene from excelling academically, graduating today with magna cum laude honors and engaging in the law school community as a student leader. Adilene served as an officer for the Women's Law Caucus, as the vice president for Evening Law Students Association, and as a Dean's Academic Fellow. She also committed much of her time to the Catholic University Law Review, serving as a staff member during her third year and as the Note and Comment Editor during her final year. Adilene received the "Extra Mile" Award in honor of her outstanding service to the Law School community and the student body, despite having other demands on her time," Woodward said.