May 24, 2017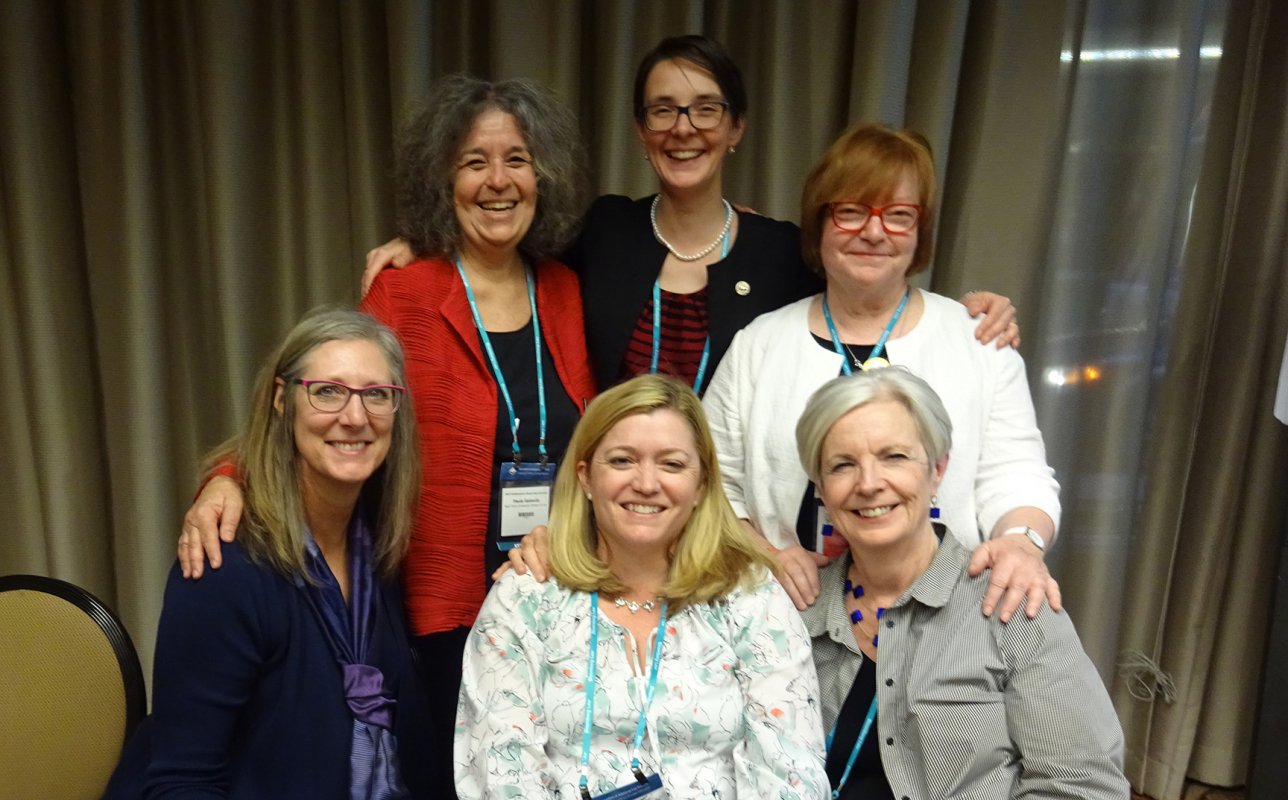 Back Row: Paula Galowitz, Veronika Tomoszková, Catherine Klein
Front Row: Lisa Bliss, Kendall Kerew, Leah Wortham

Professors Catherine Klein and Leah Wortham organized a concurrent session entitled: Giving Voice to Values: Helping Students Identify and Clarify Their Values and Fulfill Current and Future Responsibilities to Clients, Society, and Themselves.
Joining Professors Klein and Wortham were law professors from the U.S. and Europe: Lisa Bliss (Georgia State University); Paula Galowitz (New York University); Kendall Kerew (Georgia State University) and Veronika Tomoszková, (Palacky University, Czech Republic)
The 90-minute concurrent session explored one of the main conference themes, looking closely at the fundamental responsibility of legal education to ensure that students learn to be competent in the exercise of proper professional and ethical responsibilities to clients. The focus of this session was on "Giving Voice to Values" (GVV), which refers to a system, well-developed in business ethics but only beginning to be applied to legal education. GVV helps students identify their values, consider what holds them back from acting on them, identify alternative strategies to consider acting consistent with values, and practice "exercising value muscles" such that graduates will be more willing to act and be effective in acting on values in situations that arise in practice as well as while still law students. The session utilized a number of teaching techniques and interactive exercises that illustrated the GVV method and explored ways to implement the GVV approach in their clinic and work with law students. A bibliography of relevant materials was distributed.