May 05, 2017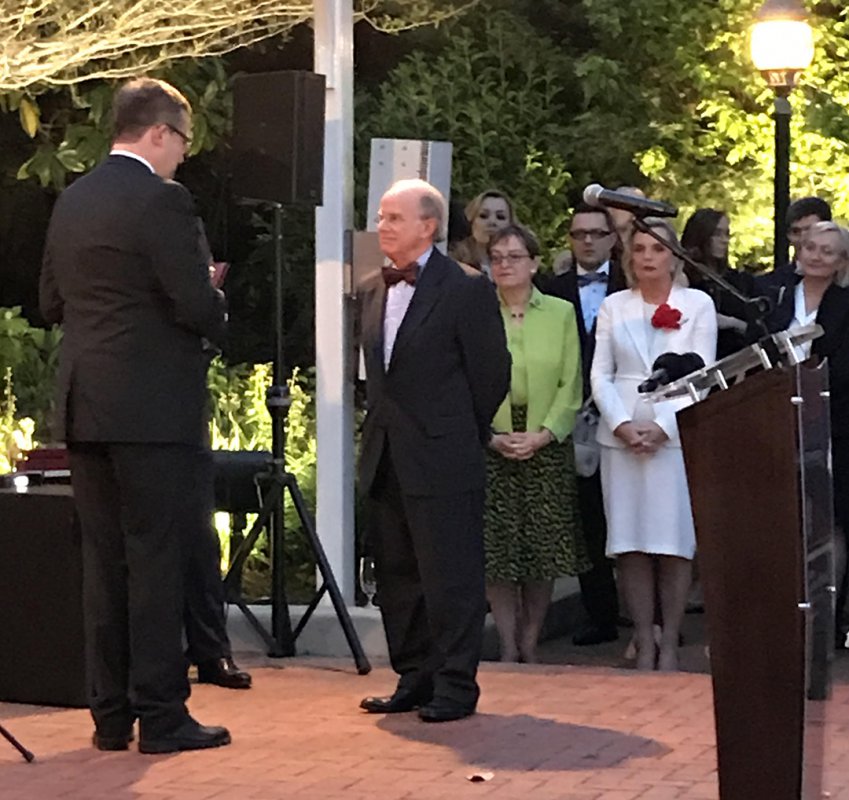 Professor Rett Ludwikowski (left) and Dean Daniel F. Attridge (right) joined Professor David Lipton (center) to celebrate his award.

For the third time, in the past two years, a member of The Catholic University of America Columbus School of Law's faculty was honored by the Polish government with the receipt of an award recognizing service and/or friendship with the Polish people.

On May 3, at the Polish Ambassador's Annual Constitution Day Ceremony, Professor David A. Lipton received the "Amicus Poloniae" ("Friend of Poland") award from Ambassador Piotr Wilczek, the Polish Ambassador to the United States. Present at the celebration were members of congress of both America and Poland, as well as members of the military of Poland and America. Also attending were Professor Rett Ludwikowski, who recently received the Commander's Cross of Poland, and Dean Daniel F. Attridge, who was invited to attend the ceremony by the Polish Embassy. Previously, Professor Leah Wortham had received the Officer's Cross of Poland.

In accepting the award, Professor Lipton said, "the pride I feel in receiving this award was matched only by the pleasure I have experienced during my 29 visits to Poland, over 26 years, while teaching at six different universities and consulting with the Polish Securities and Exchange Commission."

Privately, Professor Lipton thanked Professor Ludwikowski for introducing himself and so many other members of the faculty to the academic and cultural community of Poland, Professor Ludwikowski's birth homeland. Professor Lipton said that Professor's Ludwikowski's presence at the Law School had added a "new academic dimension" to his career as well of those of his colleagues.