May 01, 2017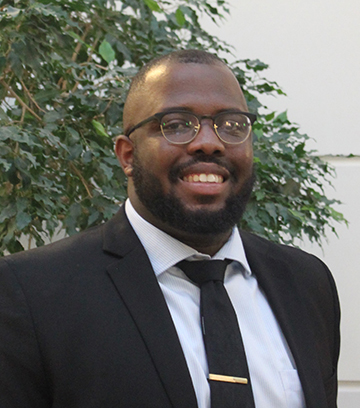 This past summer Kwambina Coker (2L) interned at the United States Attorney's Office (USAO) for the District of Columbia. Coker was placed in the Felony Major Crimes Trial Section.
Interning at the USAO in D.C. offered Coker a tremendous learning experience that he would not have been afforded anywhere else. The D.C. office is very unique; it serves as both the local and federal prosecutor for matters in the District of Columbia.
Coker's position in the Felony Major Crimes Trial Section exposed him to the fast pace of being an Assistant United States Attorney - from appearing in court on various matters throughout the day to making sure that motions were filed in a timely manner. His daily responsibilities ranged from organizing discovery for trial to drafting legal motions that were later filed in court.
"Being exposed to all of this helped me mature as a law student. My writing improved vastly over the summer, and I was able to establish relationships with attorneys in the field in which I am interested. Without the SPIL Stipend I would have been forced to either not intern during the summer and work a full time job, or work several different part-time jobs to pay my living expenses," Coker said.
To learn more about SPIL click here.