April 27, 2017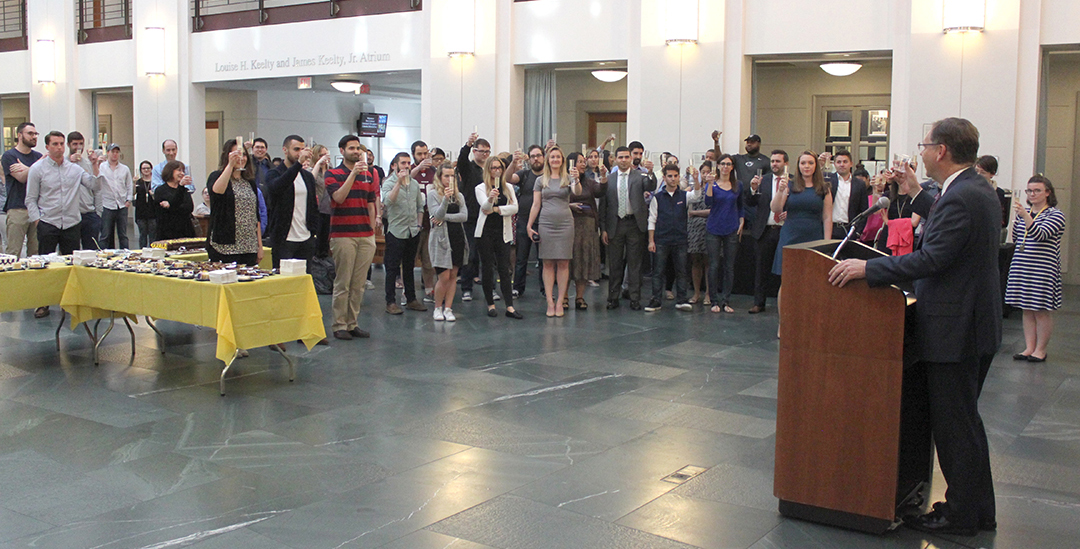 The Class of 2017, faculty, staff, and other law students gathered in the Law School's atrium on April 27 to raise a collective glass and toast themselves, their Law School, their strong bonds, and their bright futures.
The annual April ceremony honors the hard work and shared experiences of students who are nearing the end of their law school experience. Speakers included Lauren Stewart (3L), Samantha Bognar (3L), Dean Daniel F. Attridge, and Maggie O'Neill (3L), who was chosen to speak at the toast on behalf of her classmates. Professor Antonio F. Perez was also recognized for being named as Faculty Marshall for 2017, the person who will read the names of the graduating students.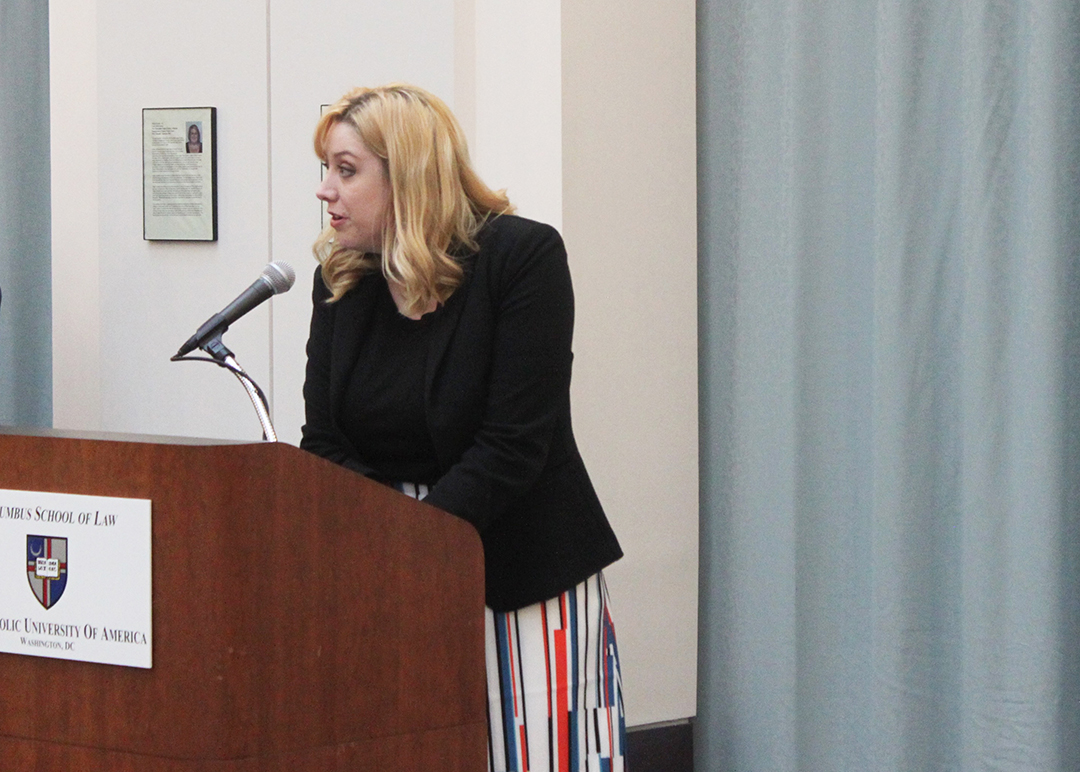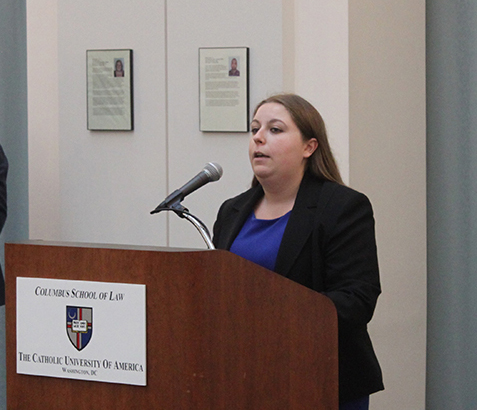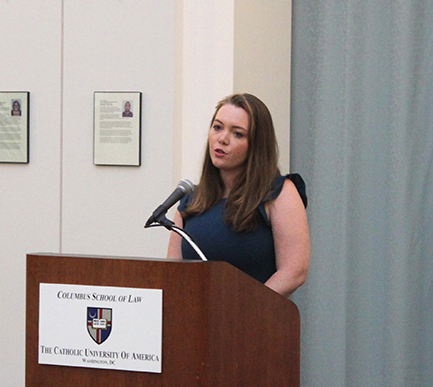 3L Justin Friedman, who was unable to attend Columbus Awards Night, was presented with the Cardinal Hickey Award for his extraordinary dedication and commitment to community service activities.
Dean Attridge spoke to the outgoing class about their journey ahead and noted that as near-alumni, future students will look to them for guidance and advice. He concluded with a toast to the students in the class of 2017. "As members of the CUA Law community, we are all united in our common goal with service to others."
O'Neill's speech reflected on her time at CUA Law and why she decided to attend the Law School. "Everyone has a different reason for deciding to attend CUA Law. Maybe for you it was the Washington, D.C. location, the practical education, or the scholarships. For me, it was the feeling of home."
She closed her remarks offering another toast to class of 2017.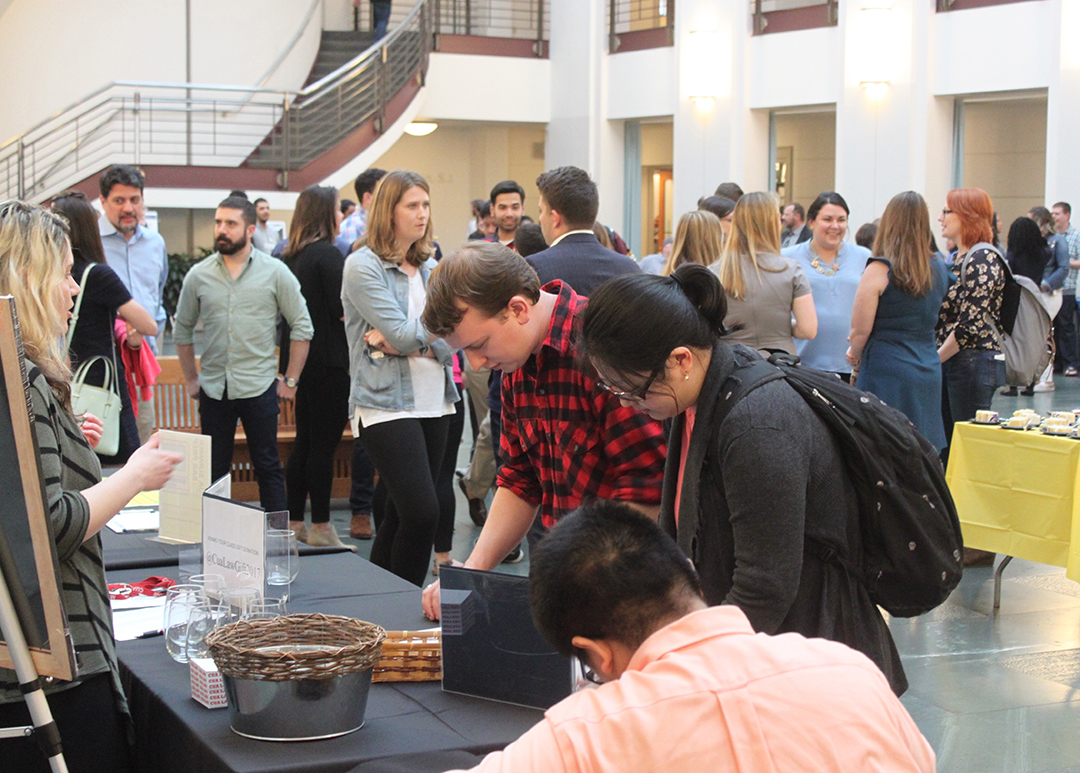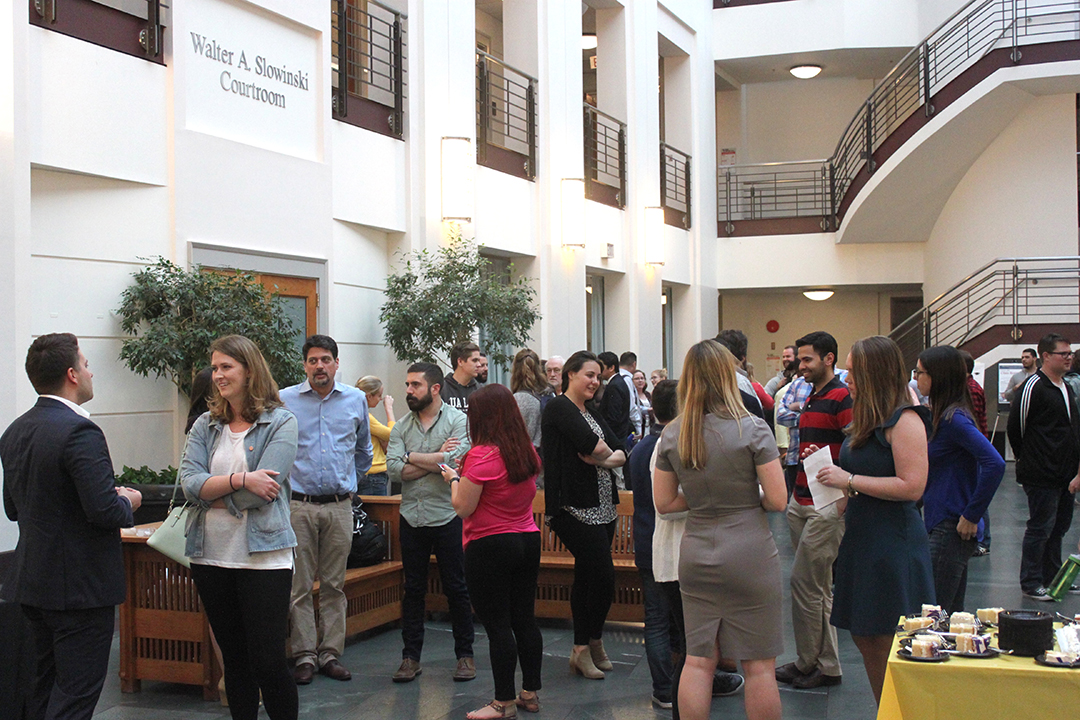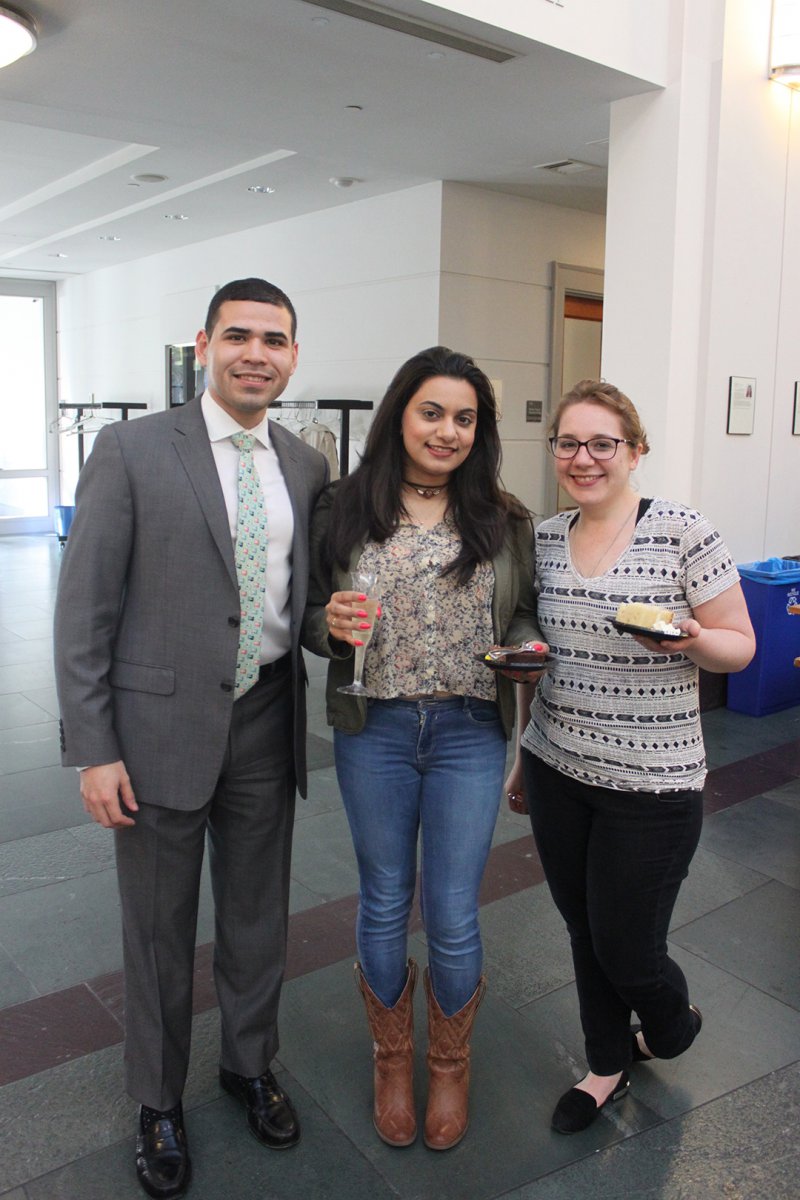 The evening continued with the Class Gift Committee holding a drawing for a Starbucks gift card and a diploma frame; Nora Senyk (3L) won the gift card and Samantha Bognar (3L) won the frame. By the end of the event, almost half of the class of 2017 had participated in the class gift campaign.