April 24, 2017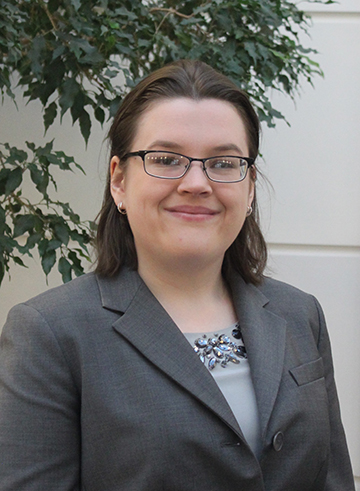 This past summer Corinne Berbaum (2L) interned at the District Court for the Eastern District of Pennsylvania in Judge Joseph F. Leeson, Jr.'s chambers. Berbaum was given the opportunity to work closely with law clerks to develop memos and conduct extensive legal research. She drafted memos on a variety of legal issues such as educational law and international law. This diverse experience helped to expand her legal interests and made her realize she had a passion for education law.
Additionally, Berbaum was able to experience the advocacy process through the perspective of a judge. She learned that judges consider the ethical implications and impacts on the local community for each case. It was an invaluable experience to observe how judges balance giving a proper legal ruling while striving to do justice for both parties.
Not only did Berbaum learn to improve her legal writing, but the internship also provided her with invaluable trial experience. She observed multiple civil and criminal proceedings to learn the steps of each type of trial. Both the judge and attorneys put in tremendous work for every case, and she learned the steps required for many types of judicial proceedings.
"This internship with the District Court for the Eastern District of Pennsylvania taught me invaluable skills and confirmed my desire to work in the court system or government. The internship also sparked my interest in a new area of law that was completely unknown to me before last summer. I am very grateful to be the recipient of a SPIL Stipend because I gained a new perspective that will ultimately help me become a better advocate," Berbaum said.

To learn more about SPIL click here.