April 26, 2017

As the academic year winds down, the 2017 Columbus Award Night continued the longstanding spring tradition of honoring CUA Law students, faculty, and staff for their service to the law school community. The evening featured class skits, both live and recorded. Awards for Pro Bono service, professional excellence, and service to the law school were awarded to students, faculty and staff.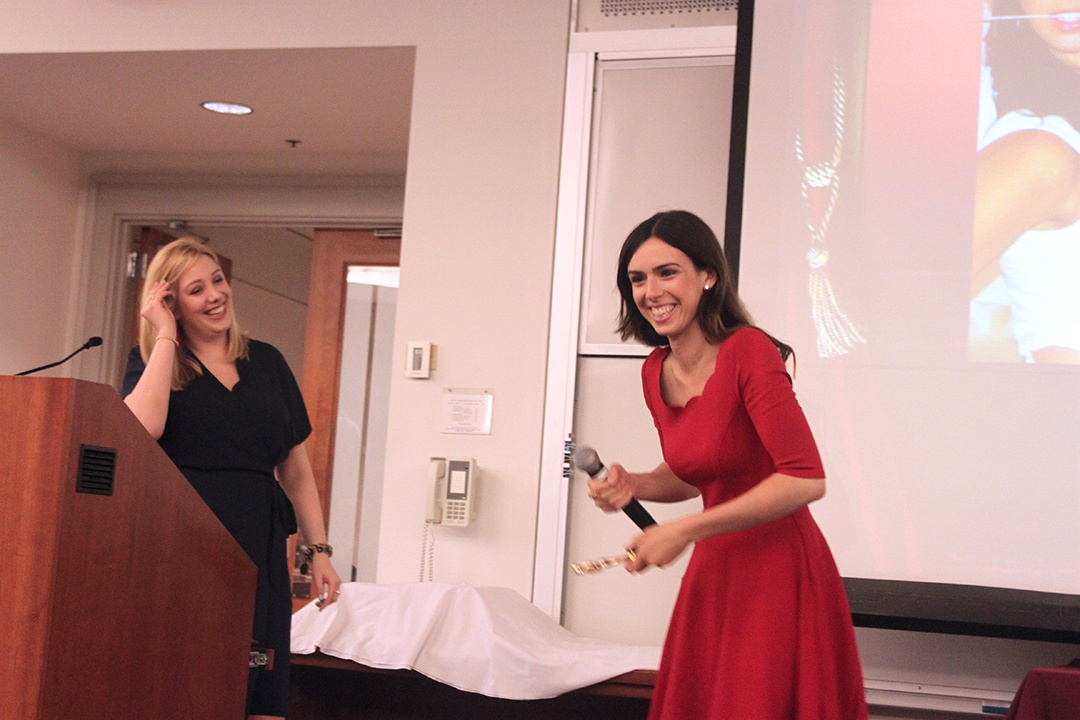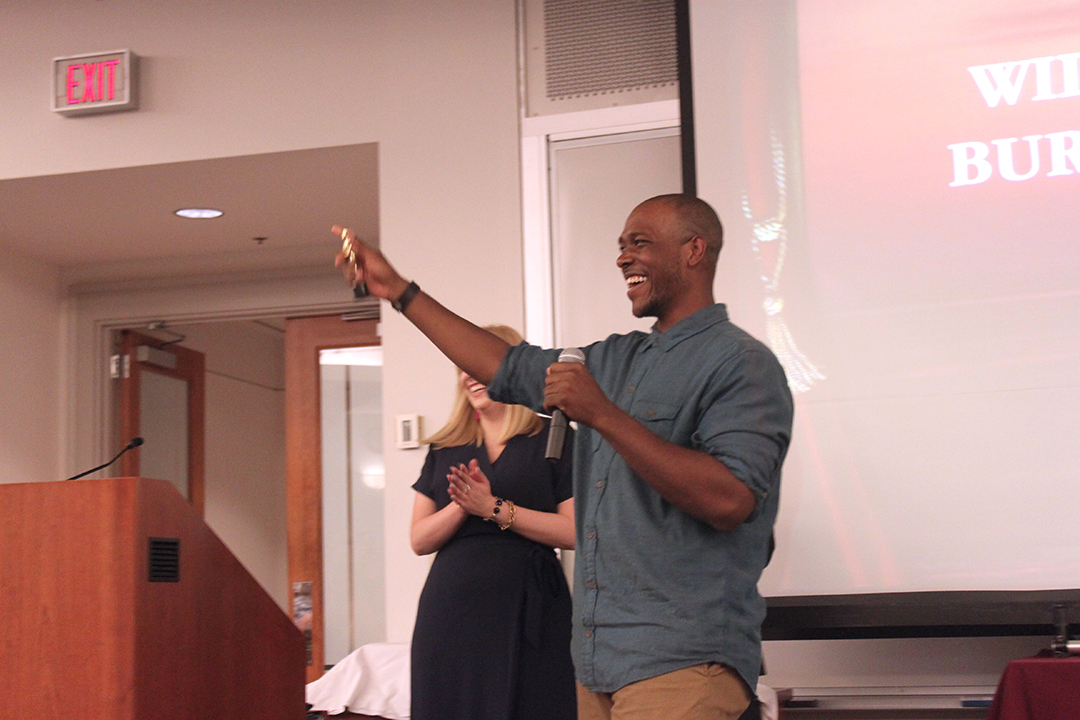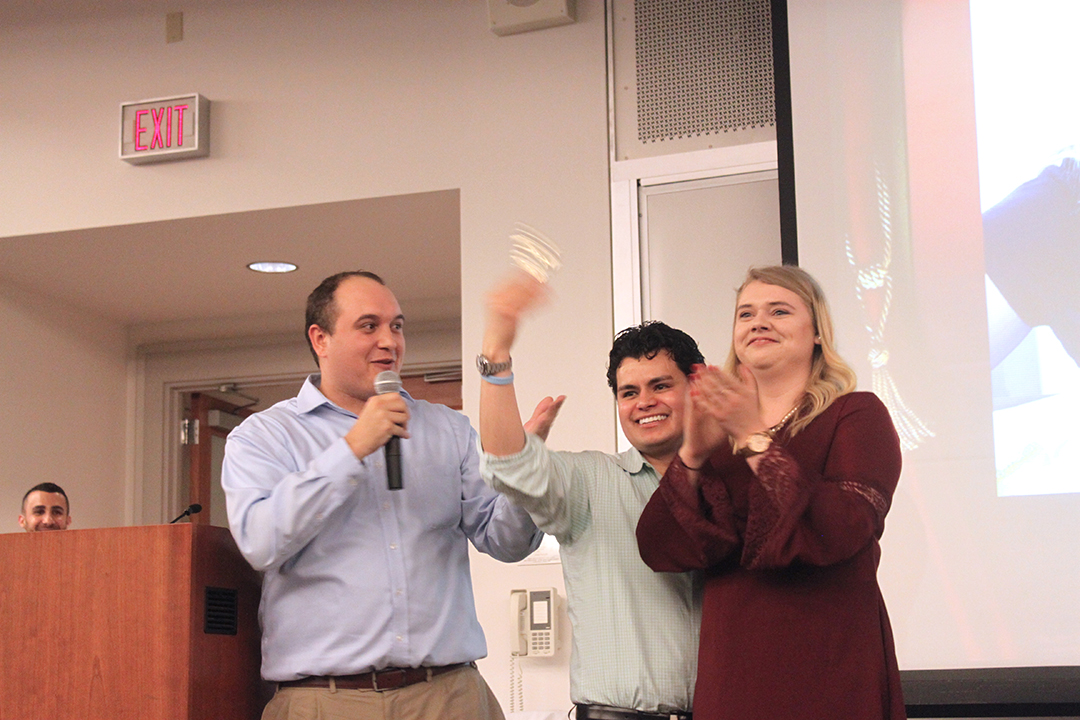 The April 21st evening event was smoothly guided by Co-Master of Ceremonies Lauren Stewart (3L and Student Bar Association President) and Adam Bereston (3L and SBA VP of Academic Affairs) with special DJ Samantha Bognar (3L and SBA Director of Communications).
Traditionally the first, second, and third year classes compete to stage the most entertaining and creative skit. This year's skits included trips to several 1L classrooms, a night at a law school happy hour, and closed with the 3L's version of Legally Blonde. The 3L class skit earned the coveted Joan Vorrasi Award for Best Skit.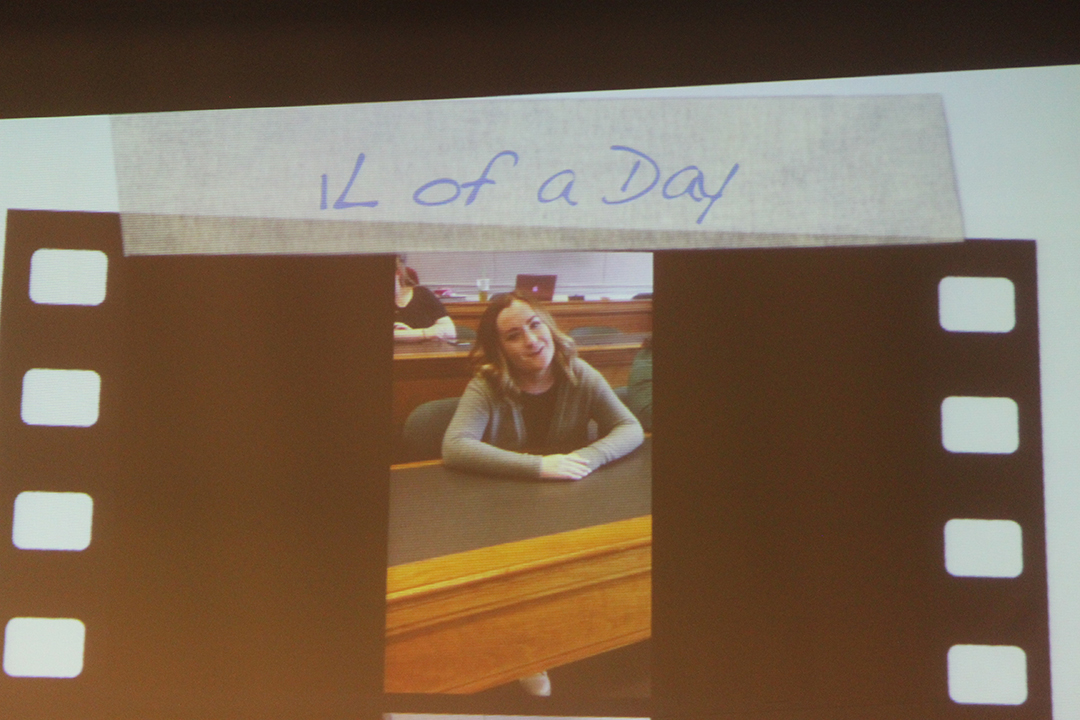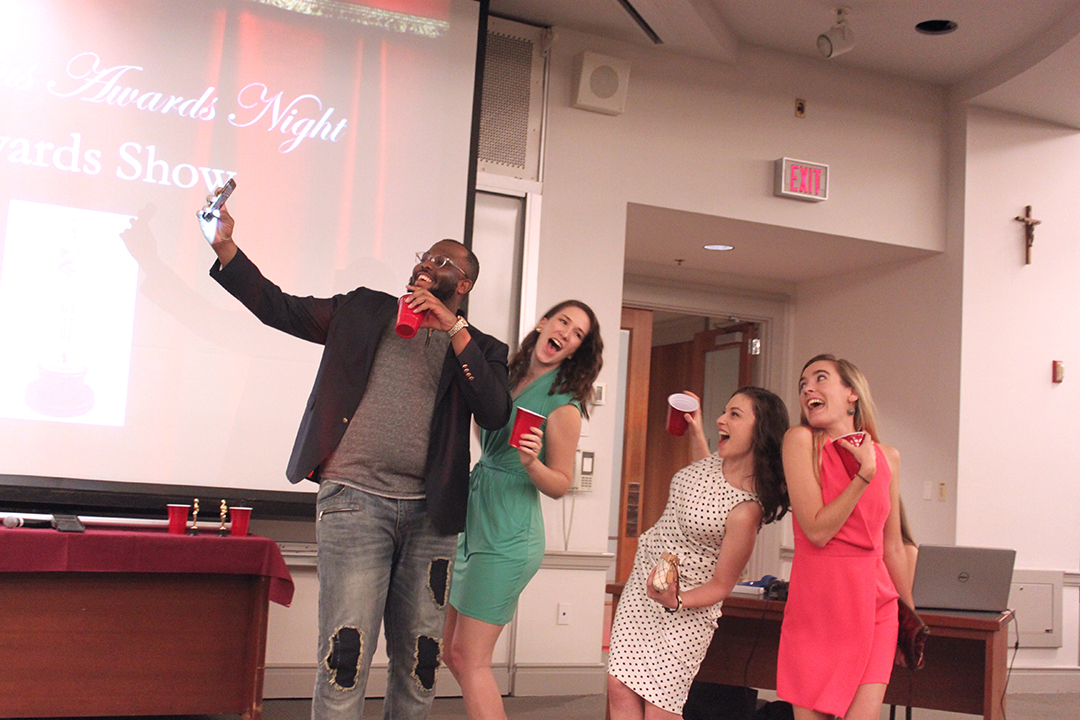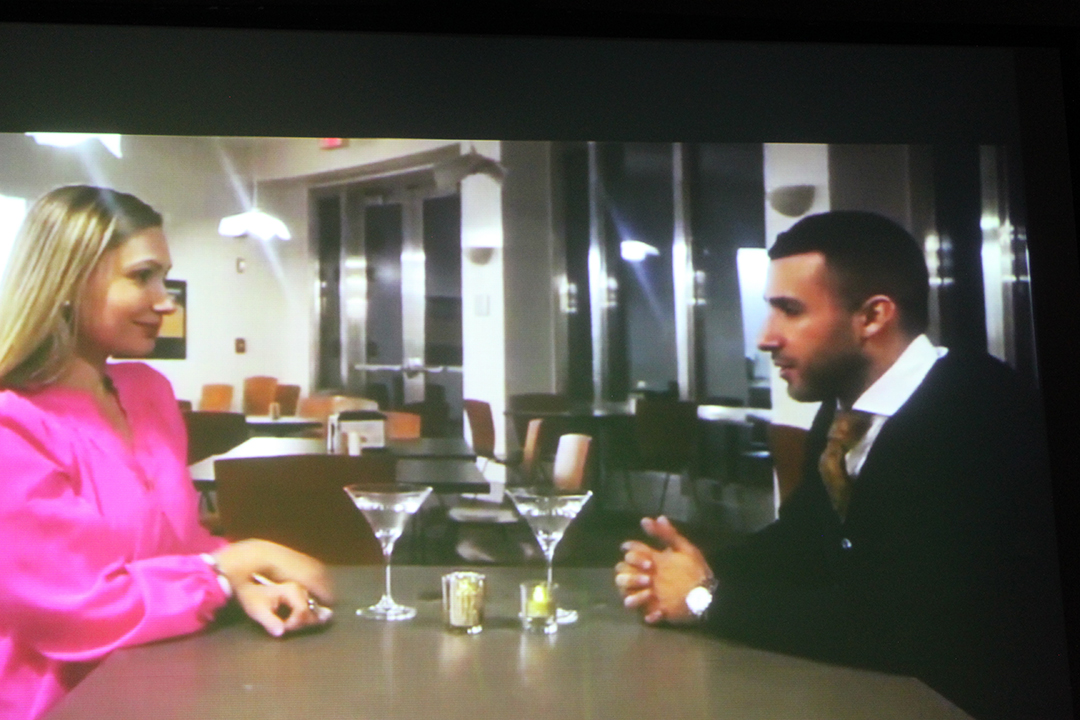 The 2017 Columbus Award Night categories and winners are listed below. To view other photos from the evening's festivities, click here.
Dean's Awards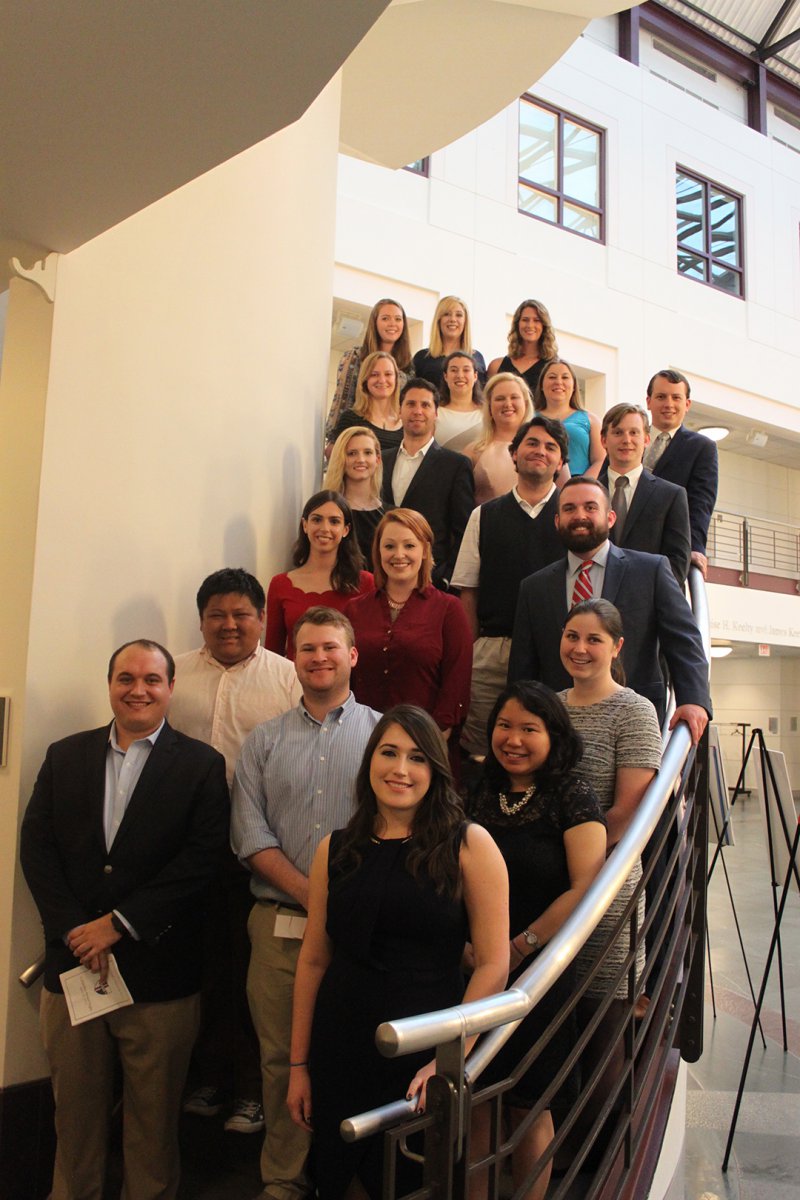 American Constitution Society Shelby Von Hofe

Asian Pacific American Law Students Association Yi Shen
Asian Pacific American Law Students Association Debbie Chu

Black Law Students Association Marques Banks

Catholic University Journal of Law and Technology Caroline Mrohs

Criminal Law Society Ellie Shahin

Council on Professional Conduct Margaret O'Neill

Delta Theta Phi Samantha Bognar

Democratic Law Students Association Shelby von Hofe

Evening Law Students Association Matthew Higginson
Evening Law Students Association Kayla Stuart

Environmental Law Society Alexandra Cerussi

The Federalist Society Ileana Russo

Habitat for Humanity Casey Hughes

Immigration and Refugee Interest Society Ruth Ann Mueller
Immigration and Refugee Interest Society Mary Viteri

International Law Students Association Alexander Hastie

Irish American Law Students Association Christopher Hurley
Irish American Law Students Association Pete Dollinger
Irish American Law Students Association Ashley Pratt

Latin American Law Students Association Tamara Guillen
Latin American Law Students Association Bianca Smith

Legal Services Society Justin Friedman
Legal Services Society Christopher Hurley

Law and Technology Students Association Ryan Morrison

Military and National Security Law Students Association Whitney Morgan

Phi Alpha Delta Daniel Boatright

Republican National Lawyers Association Frank Russo

Saint John Paul II Guild of Catholic Lawyers Tamara Guillen

Securities Law Students Association Patricia Leeson
Securities Law Students Association William Lane

Sports and Entertainment Law Society Chimaeze Okoli

Street Law Jaclyn Haughom

Students for Public Interest Law Margaret O'Neill
Students for Public Interest Law Caroline Mrohs

Women's Law Caucus Sarah Ensenat
Women's Law Caucus Hannah Zapfe

The Catholic University Law Review Elizabeth Ottman

Moot Court Association Liam Phibbs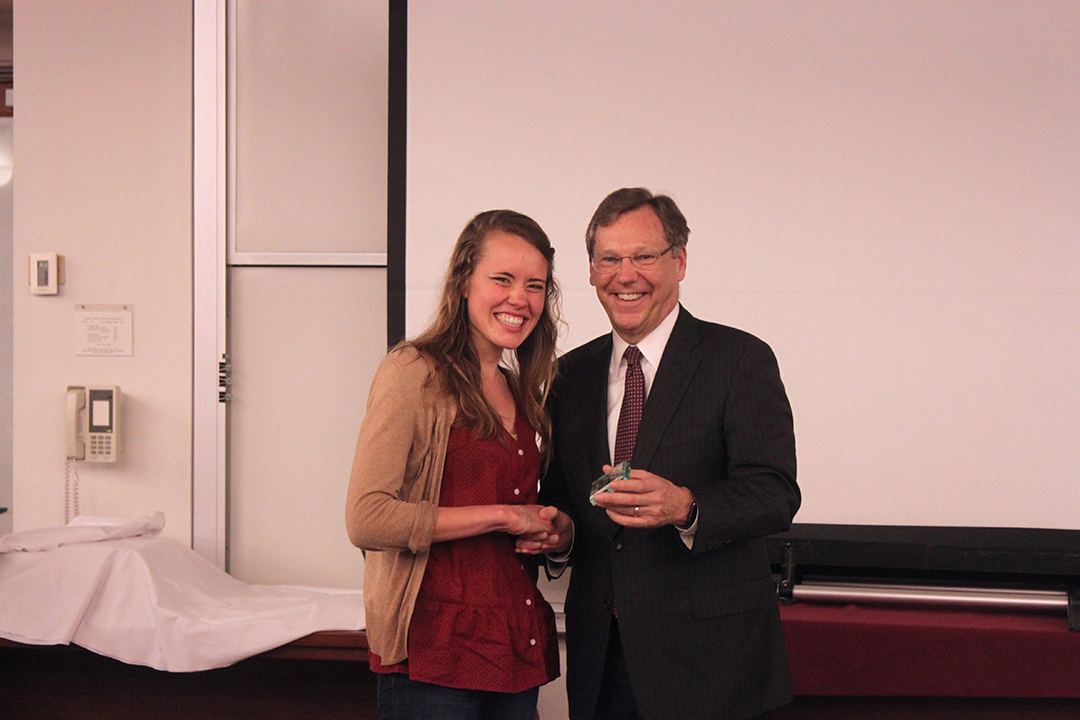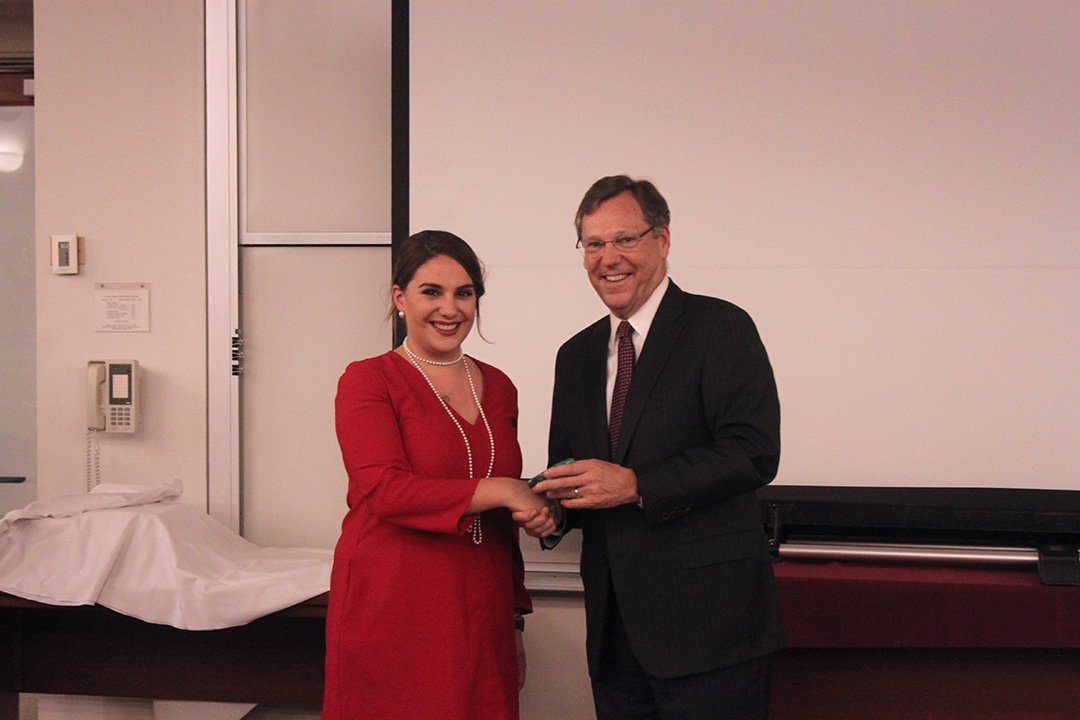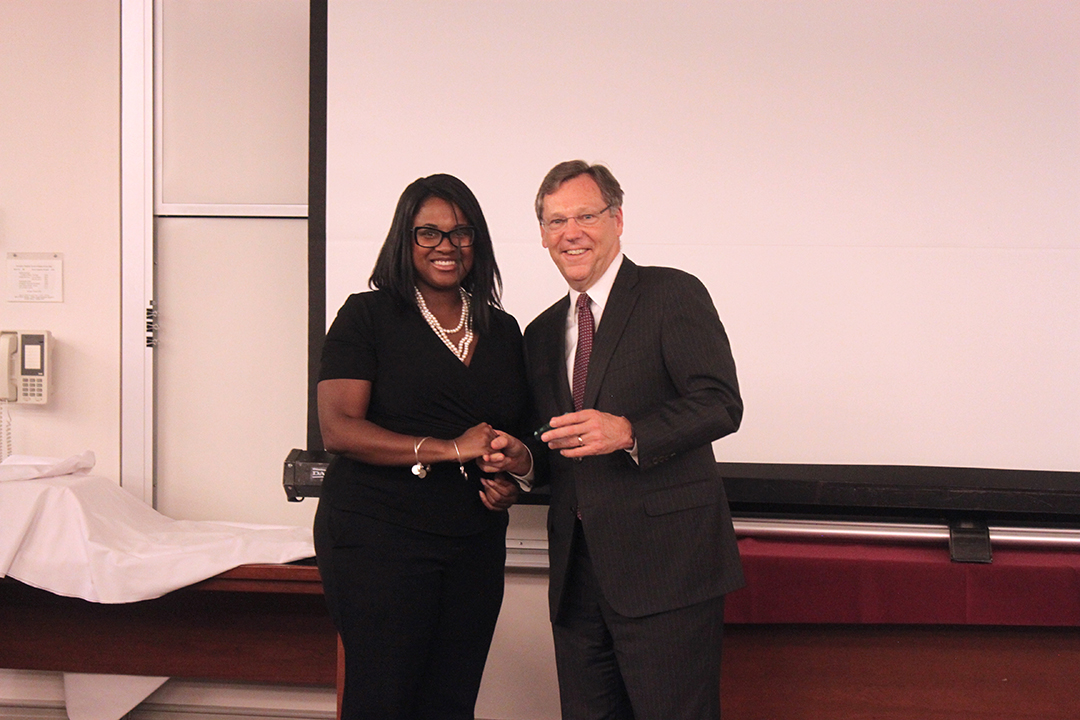 First Lap Awards For dedicated service to the law school community during the first year of law study
Diana Alsabe
Jennifer Brooker
Willie Burden
Kate Dulles
Eric Irving
Kristen Liffrig
Caitlin McClay
Brittany McNurlin
Jordanne Miller
Christine Milne
Kristin Mitcham
Joe Moran
Sandra Sawan
Vania Smith
Paul St. Clair
Tamara West
Mary E. Card Award for Outstanding Student Organization of the Year
Black Law Student Association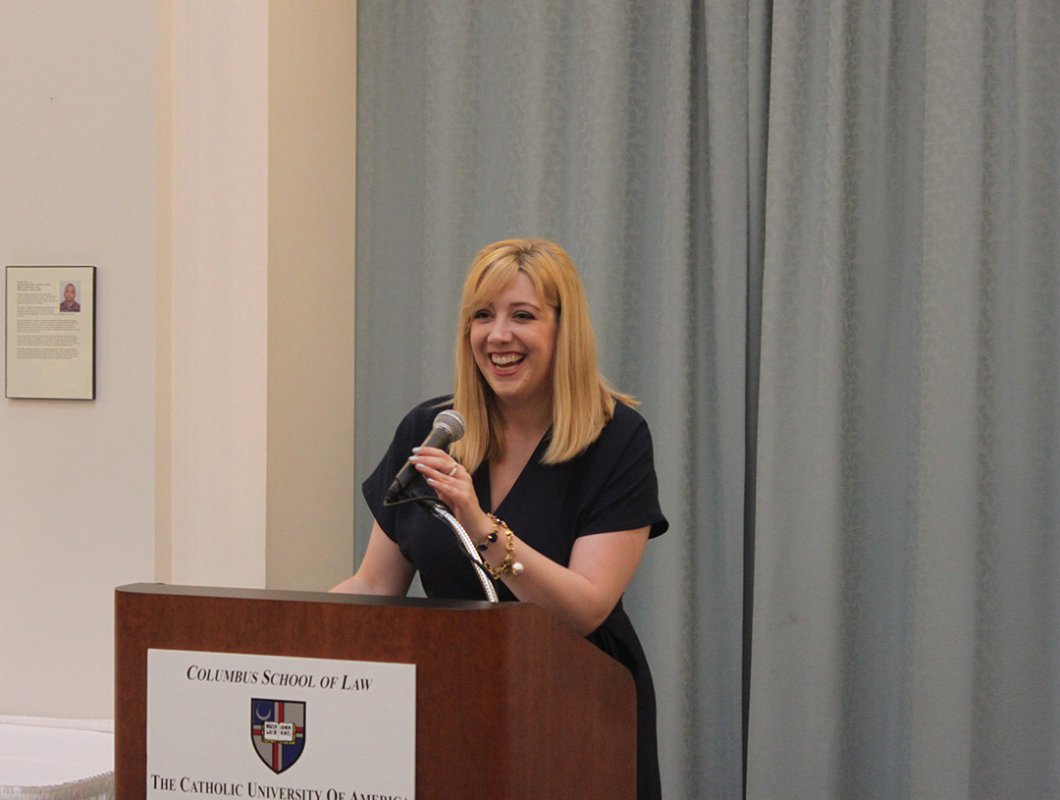 Vincent Miraglia Award for Outstanding Service to the Student Bar Association
Lauren Stewart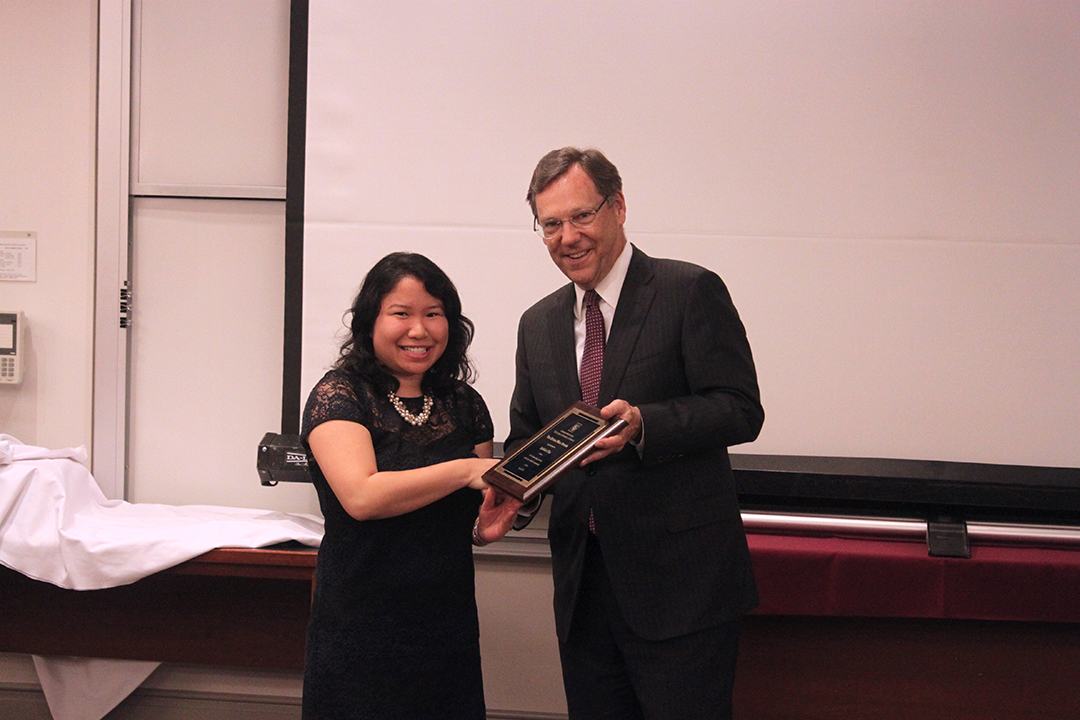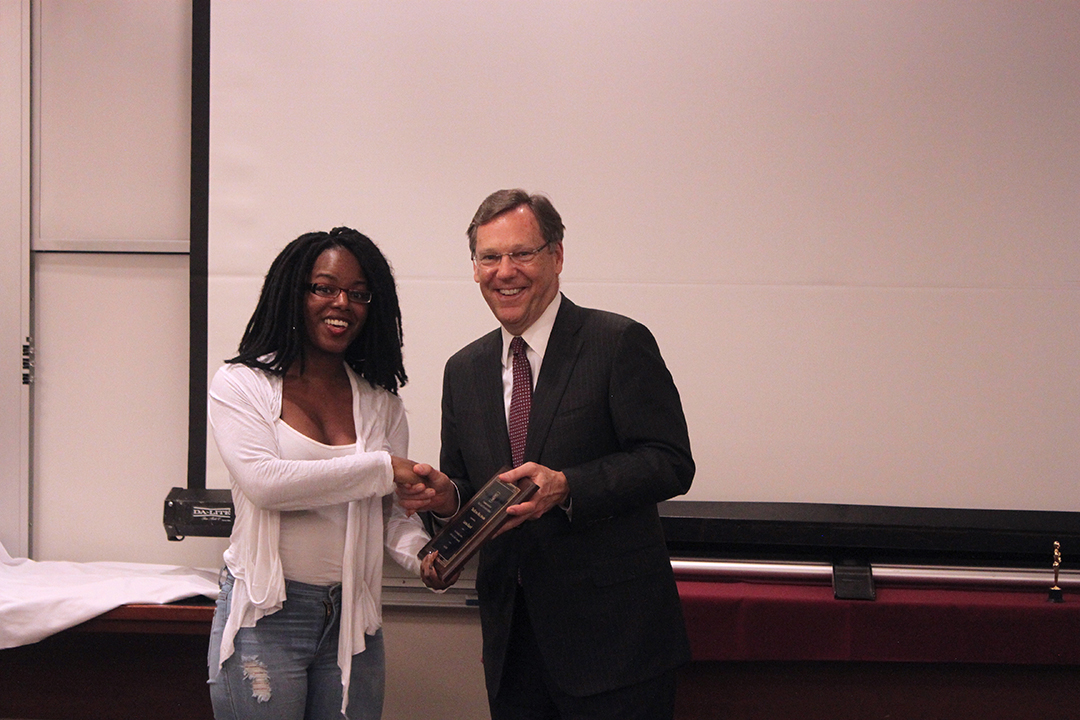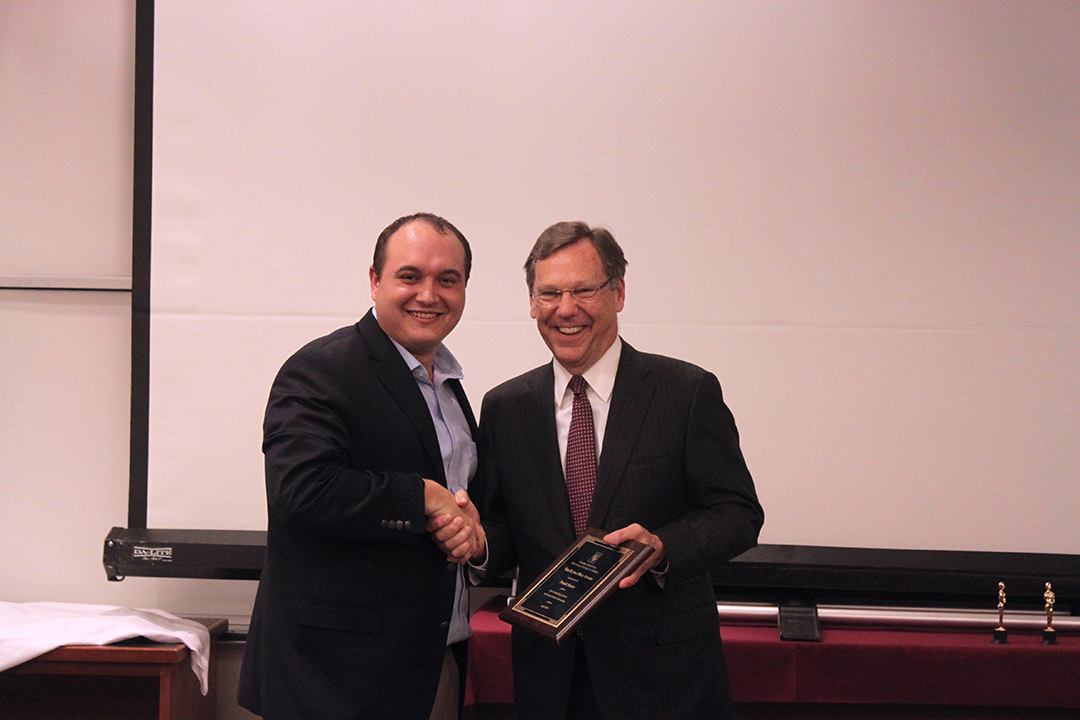 Extra Mile Awards
For outstanding service to the law school community
Samantha Bognar
Sydny Bryan
Patrick Burke
Robbie Cain
Kelby Carlson
Debbie Chu
Kwambina Coker
John Dickhaus
Tamara Guillen
Latena Hazard
Chris Hurley
Olivia Krebs
Erica McCrea
Liam Phibbs
Veda Rasheed
Elizabeth Ross
Frank Russo
Shanee Scott
Antoinette Spinks
Amanda Stirone
Kayla Stuart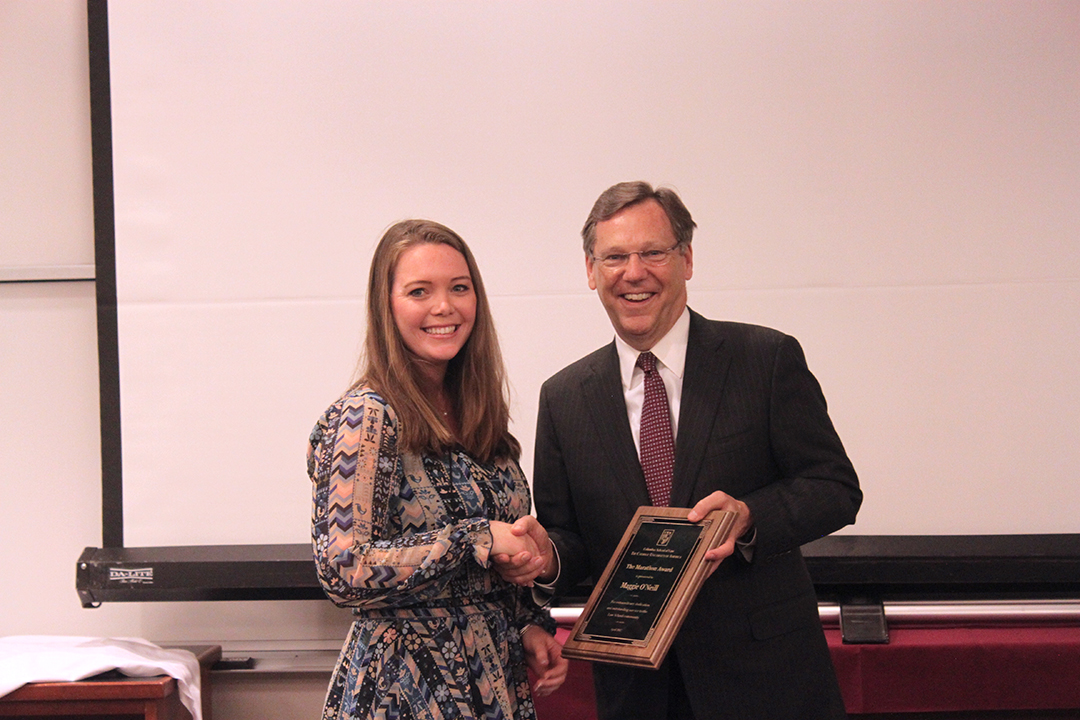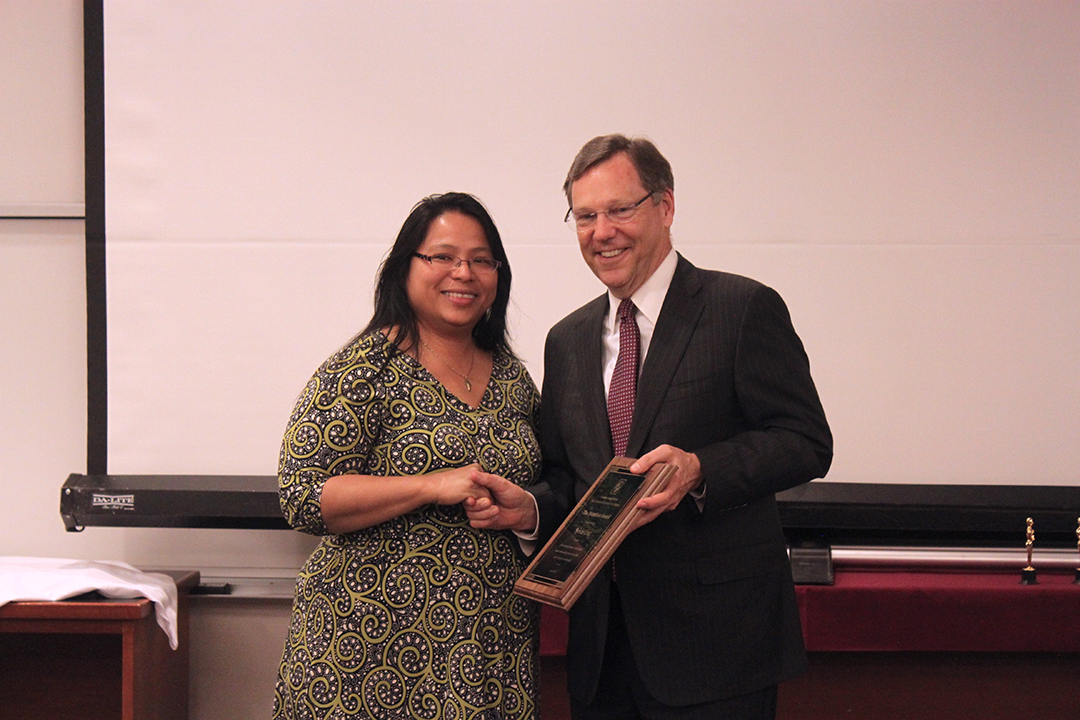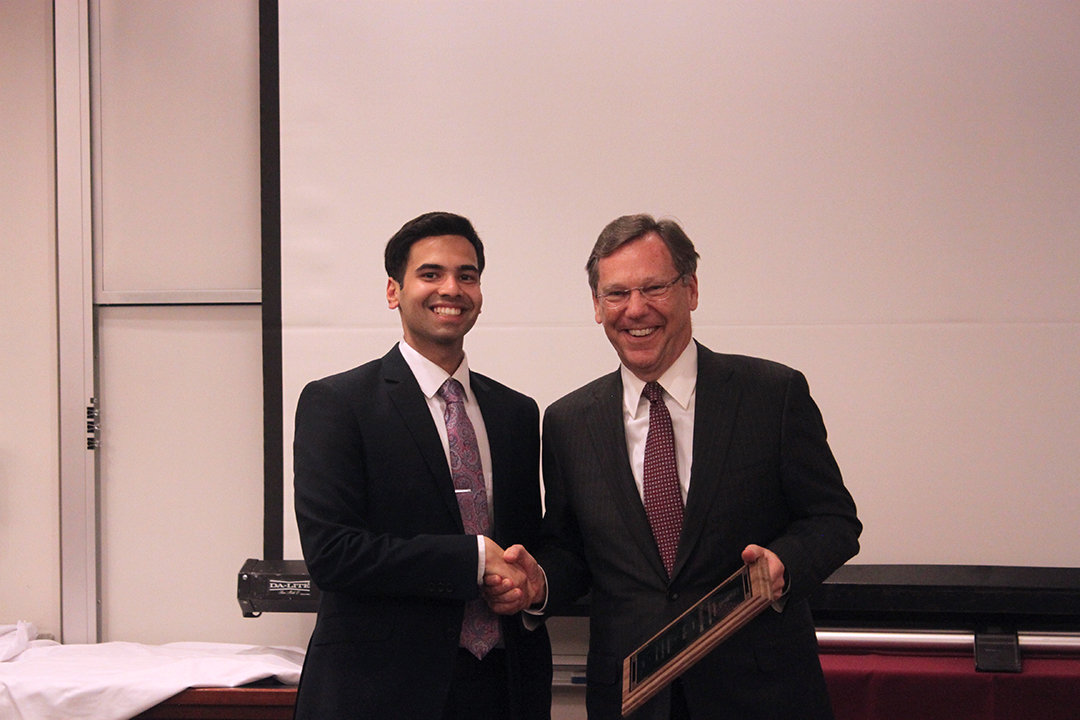 Marathon Awards

For extraordinary and outstanding service to the law school community
Adam Bereston
Sonit Bhatt
Alex Cerussi
Sylvia Cruz
Patricia Leeson
Caroline Mrohs
Maggie O'Neill
Arthur Osueke
Elizabeth Ottman
Lauren Stewart
Jack Vivian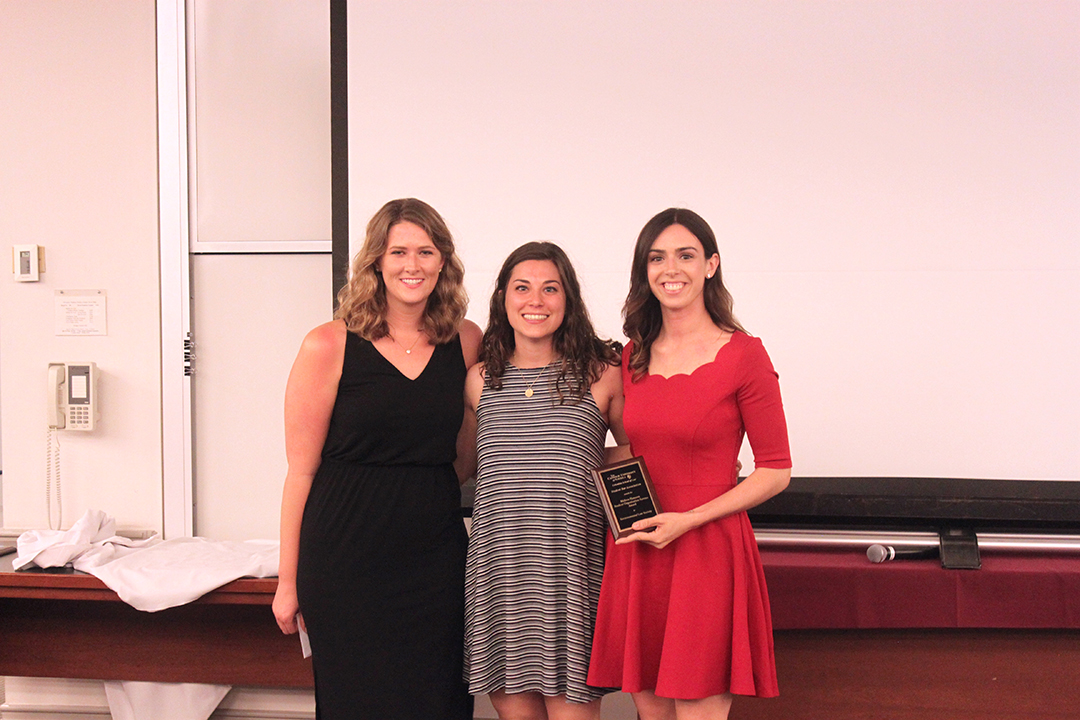 Melissa Hamann Award for Outstanding Community Service by a Student Organization
Environmental Law Society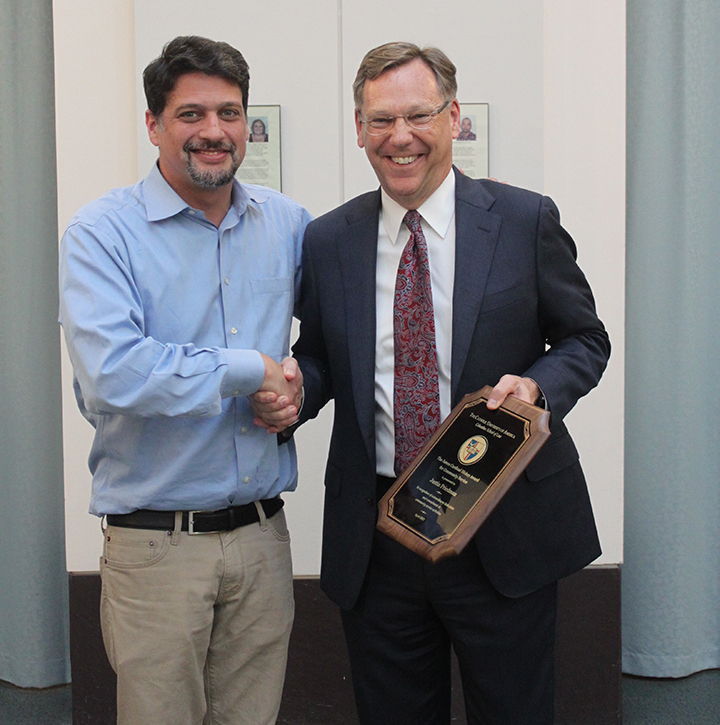 Cardinal Hickey Community Service Award

Justin Friedman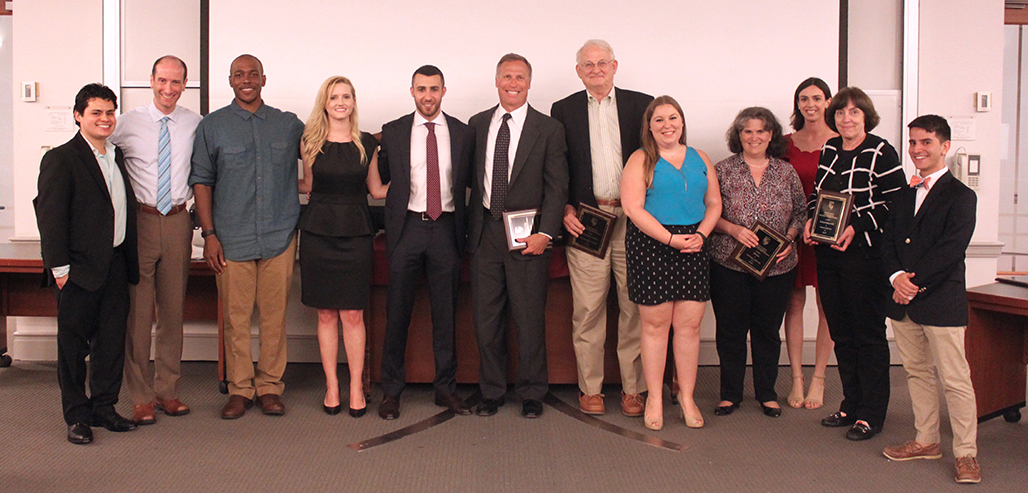 Faculty and Staff Awards
Outstanding Professor for First Year Classes: Professor Kathryn Kelly
Most Supportive Professor: Professor Roger Hartley
Outstanding Adjunct Professor: Professor Dan Zachem
Outstanding Professor for Evening Classes: Professor Dan Zachem
Class of 2017 Graduation Marshall: Professor Tony Perez
Professor of the Year: Professor Kathryn Kelly
Staff Member of the Year: Jill Frost
Administrator of the Year: Dean Stuart Schept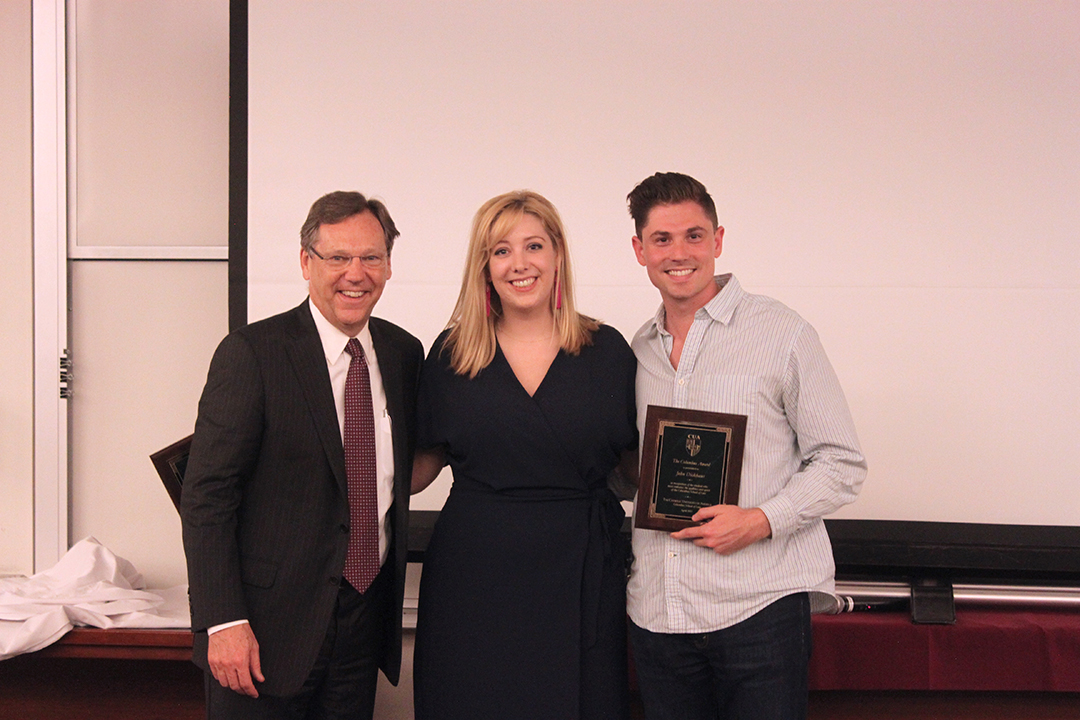 Columbus Awards
Day: Lauren Stewart
Evening: Tie: Marques Banks and John Dickhaus