April 14, 2017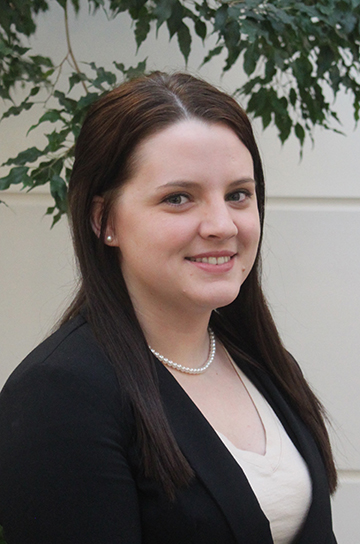 Corinne Berbaum (2L), 2016 SPIL Stipend Recipient, Worked at
the District Court for the Eastern District of Pennsylvania
This past summer
Sydny Bryan
(2L) worked as a judicial intern for
Magistrate Judge Rainey Brandt
in the criminal traffic division. She worked closely with Judge Brandt's law clerk to write memoranda on issues that the judge was to rule on.
The law clerk would tell her a trial date and then hand her a stack of briefs. She would read the government's brief and the defendant's brief to identify the arguments being made, then researched the issues to learn if the District Court for the Eastern District of Pennsylvania had previously ruled on the issue. Finally, she would write a memo to address their arguments and make a recommendation to the judge. This experience was invaluable because the judge would frequently call Bryan into the chambers and ask her what she thought.
"It was an amazing experience for a judge to ask me my thoughts on an issue. I learned so much about traffic laws in D.C. and also strengthened my writing skills. Perhaps, my favorite part of my internship was observing court. There was never a dull moment. Most of my court observation involved watching status hearings, but I was also able to watch trials. I was able to watch the government present its case and facts and observe the defense craft defenses in response to the charges. I watched expert witnesses testify and defend their credibility. It was fascinating to see the Federal Rules of Evidence that I'd learned come to life in the courtroom," Bryan said.
To learn more about SPIL
click here.