April 10, 2017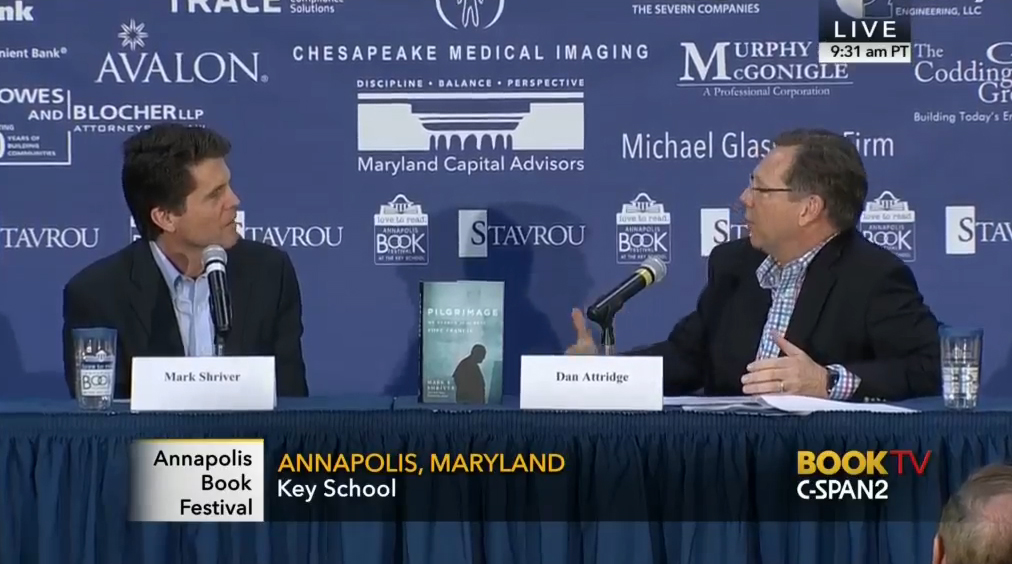 On Saturday, April 8, Dean Daniel F. Attridge moderated a program featuring Mark K. Shriver discussing his book, Pilgramage: My Search for the Real Pope Francis. The program was part of the 15th annual Annapolis Book Festival.
The program was carried live on C-Span, click here to view the talk.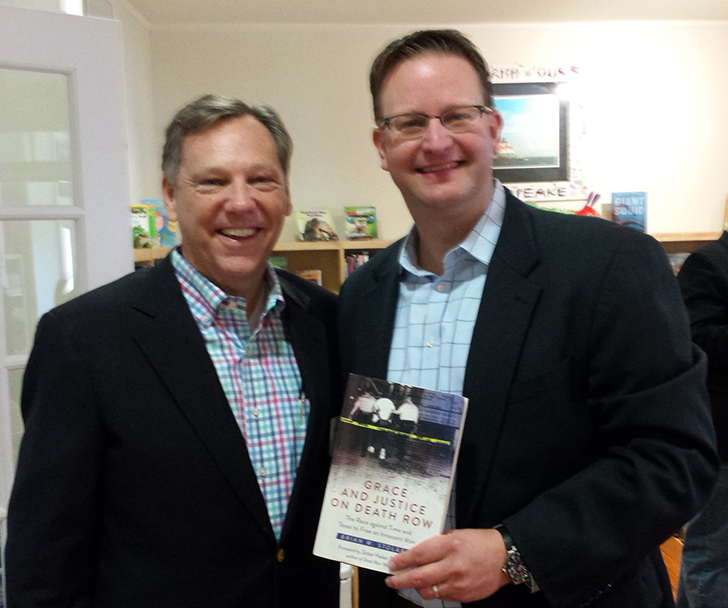 Brian Stolarz '98 was also at the Annapolis Book Festival promoting his book Grace and Justice on Death Row: The Race Against Time and Texas to Free an Innocent Man that was released on October 26, 2016. He is pictured here on the left with Dean Attridge. Click here to learn more about Brian's book.