March 09, 2017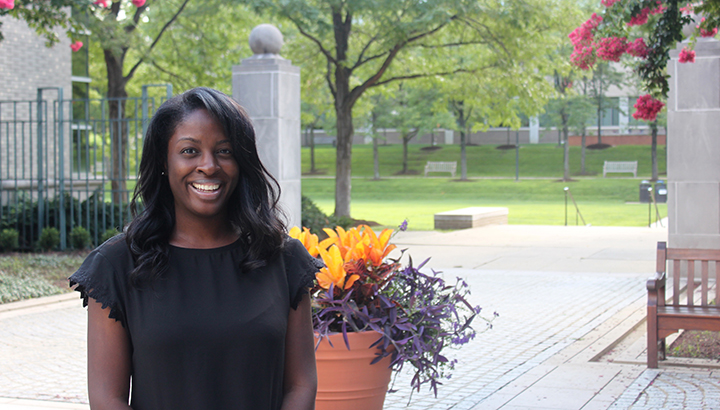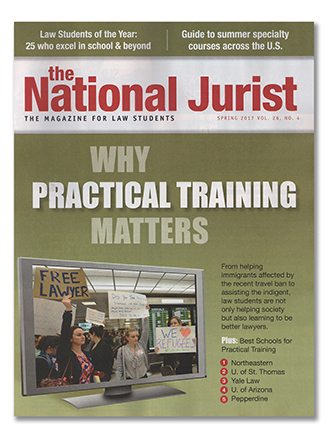 Catholic University of America Columbus School of Law (CUA Law) student Veda Rasheed (3E) was recently selected as the Mid-Atlantic Law Student of the Year by The National Jurist magazine. National Jurist honored 5 students throughout the country who have excelled in the classroom and beyond in their Spring 2017 magazine. An additional 20 finalists were profiled on their website.

The students selected have attempted to right wrongs and fight for society's most vulnerable, all while tackling law school. Rasheed has worked tirelessly to make her southwest Washington, D.C., neighborhood safer and has no intention of moving after she completes her law degree. Last summer she organized a Stop the Violence, Increase the Peace rally.

"I like to advocate," she said. "I want to improve my neighborhood. My family is here. My friends are here."

Rasheed is the first in her family to graduate from college and hopes to serve as an example for her two young sons. Along with her day job as a courtroom clerk at the District of Columbia Superior Court, she has organized a back-to-school carnival so local elementary schools would have school supplies, was invited by House Minority Leader Nancy Pelosi to speak at a press event for rejection of the Child Nutrition Act reauthorization, and has organized various pro bono events with the Law School.

She is a great example of the what a student at CUA Law can achieve.