March 08, 2017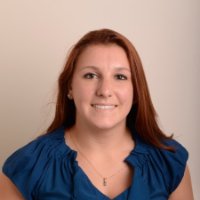 This past summer
Devin Barrett
(3L) worked for
Columbus Community Legal Services
. This was a continuation of her participation as a clinical student with the
Families and the Law Clinic
in the Spring 2016 semester.
Over the summer, Barrett was given the opportunity to work with the
Civil Practice Clinic
. In both clinics, she learned that Washington, D.C. has the largest number of
pro se
parties in the area, especially within the Superior Court for the District of Columbia. This is when she realized how important low-income clinics and legal services are to people who cannot represent themselves. The experience was very important in furthering her desire to work in public service.
Barrett had exceptional mentors who taught her about the many different aspects of litigation, ranging from low-level status hearings to complete trials. As an undergraduate student, she was a competitive trial team member and became very passionate about litigation. As a clinical student, she gained a large amount of courtroom experience and was able to pursue her passion of litigating real issues in front of real judges, rather than in a mock setting. She also was able to work one-on-one with clients and this taught her that every client's circumstances were different, which impacted how the clinic represented them before the judge. In each of the cases that she worked on, she learned the specific facts and applied the law to them to achieve the outcome that the client desired.
"I am very happy that I was chosen to receive the SPIL Stipend, so that I was able to pursue my desire to work in public service. Working at the clinic taught me much more than I thought was possible and it solidified my desire to provide a voice to those who would not otherwise have one in the legal system," Barrett said.

To learn more about SPIL click here.