March 03, 2017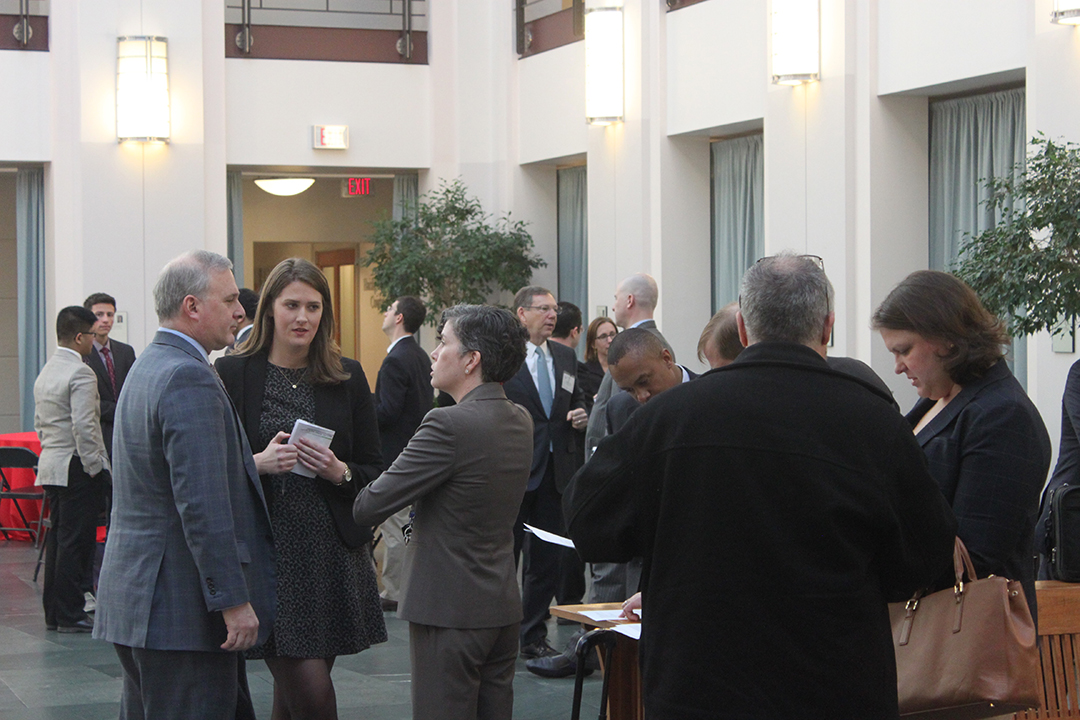 The Journal of Law and Technology's annual symposium, "The Impact of the Patent Trial and Appeal Board," provided an opportunity for students, faculty, and practitioners to hear from experts about the creation and recent developments of the PTAB and the impact of its decisions on the U.S. patent landscape.

The February 28 event opened with introductory remarks by Dean Daniel F. Attridge. The program consisted of two panel discussions and a keynote speech from David P. Ruschke, Chief Judge for the Patent Trial and Appeal Board (PTAB).

Ruschke, who leads the PTAB, which is authorized to conduct post-grant trials following the passage of the American Invents Act in 2011, discussed his insights as a PTAB judge.

The first panel discussed the differences between PTAB and district court litigation, including discovery, claim construction, and timing, and how concurrent litigation can affect the strategy and outcome of litigation due to estoppel and the speed of PTAB proceedings. The second panel included an introduction to Inter Partes Review (IPR) proceedings, focusing on the AIA and its impact on IPR and ex parte reexamination, as well as current IPR issues at the PTAB and causes to watch in the coming year.

Caroline Mrohs (3L), Editor-in-Chief of Catholic University Journal of Law and Technology, said, "I would like to thank our faculty advisor, Professor Elizabeth Winston, for her continuous guidance. Additionally I would like to thank Dean Attridge and the entire law school faculty and administration for their generous support of this year's symposium."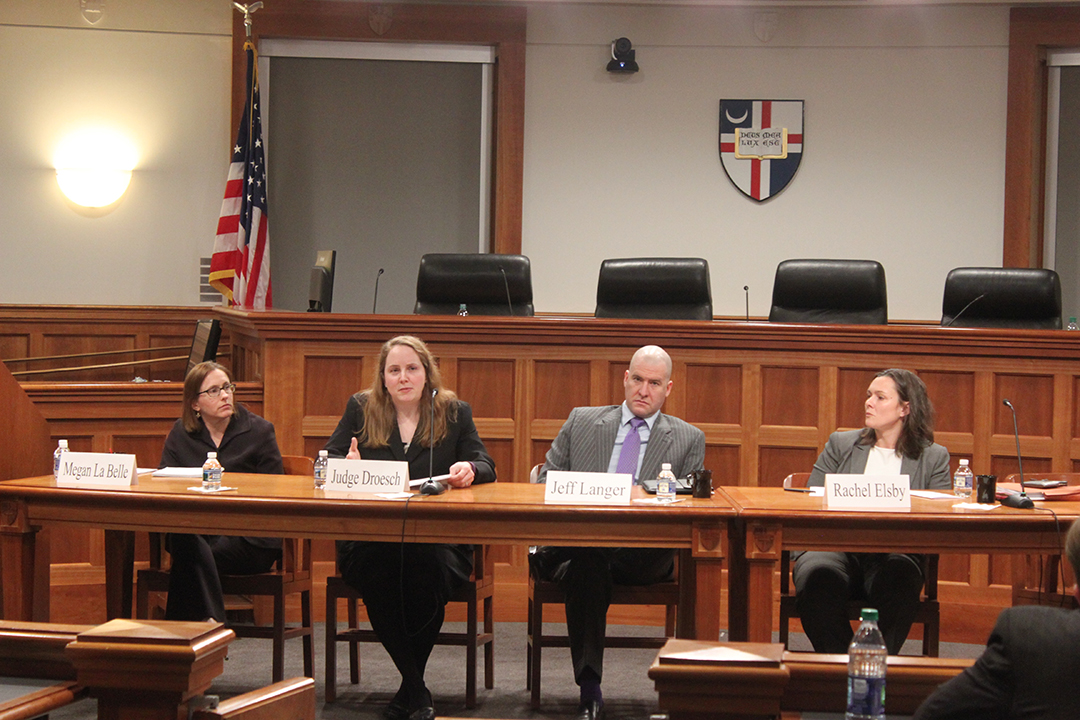 Panel One: Dual Litigation at the PTAB and District Court Moderator
Megan La Belle, Associate Professor, CUA Law

Panelists
Kristen Droesch '06 , USPTO, Administrative Patent Judge Jeff Langer '09 , Partner, Osha Liang
Rachel Elsby, Counsel, Akin Gump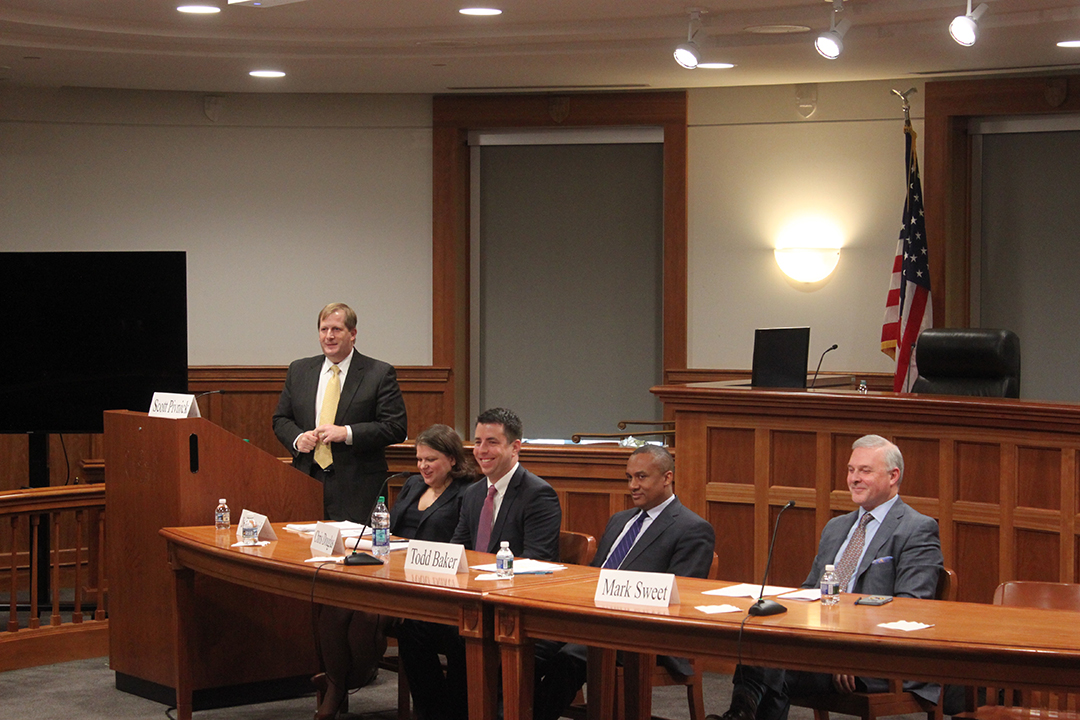 Panel Two: Inter Partes Review at the PTAB
Moderator
Scott Pivnick, Adjunct Professor, CUA Law, Partner, Alston & Bird
Panelists
Meredith Petravick '06, USPTO, Administrative Patent Judge
Chris Douglas, Partner, Alston & Bird
Todd Baker, Partner, Oblon
Mark D. Sweet '98, Partner, Finnegan