March 01, 2017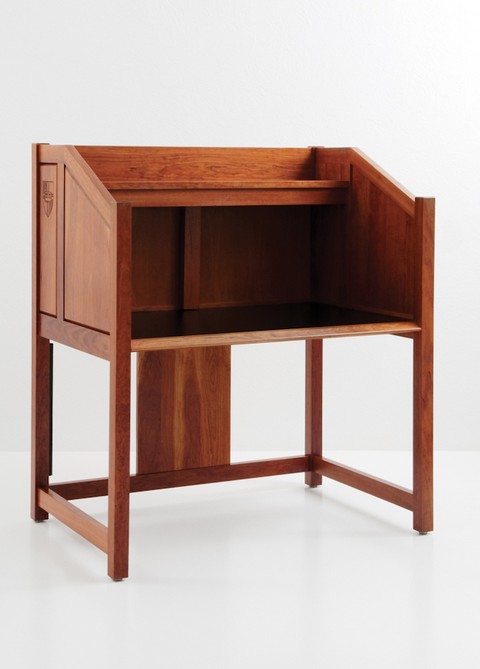 Thos. Moser has generously donated a Columbus Carrel, like those found in the Judge Kathryn DuFour Library. The Carrel will be auctioned off to benefit Students in Public Interest Law (SPIL) at a reception hosted in the Thos. Moser D.C. Showroom in Georgetown on Thursday, March 23 from 6:30pm until 8:30pm.
When asked about the history of the law library carrels CUA Law Professor Emeritus Steve Margeton said, "It was about a year into the new law building design process when the faculty, staff and students were asked to participate in the selection of library furniture. Keyes, Condon Florance (now SmithGroup) Interior Designer Nora Mestayer, who had been working closely with the architects on the project, suggested three lines of furniture for all to consider." He said the furniture lines suited the overall concept of the building design.
Thos. Moser had only recently entered the library furniture market and was looking for new libraries to showcase their reading room furniture designs. As Margeton remembers it, "After seeing their product catalog and catalogs of other companies, as well as photographs of furniture designed and already installed by Moser in several libraries, one very special carrel design caught our eye." This carrel was tweaked to create the personalized Columbus Carrel.
Margeton indicated that he has "seen many carrels in his long career, but none quite as pleasing and distinctive as the Columbus Carrel. "
Click here to register for the reception. If you are unable to attend the reception, but would like to place a bid on the Carrel, please email cualawalumni@law.edu.