February 23, 2017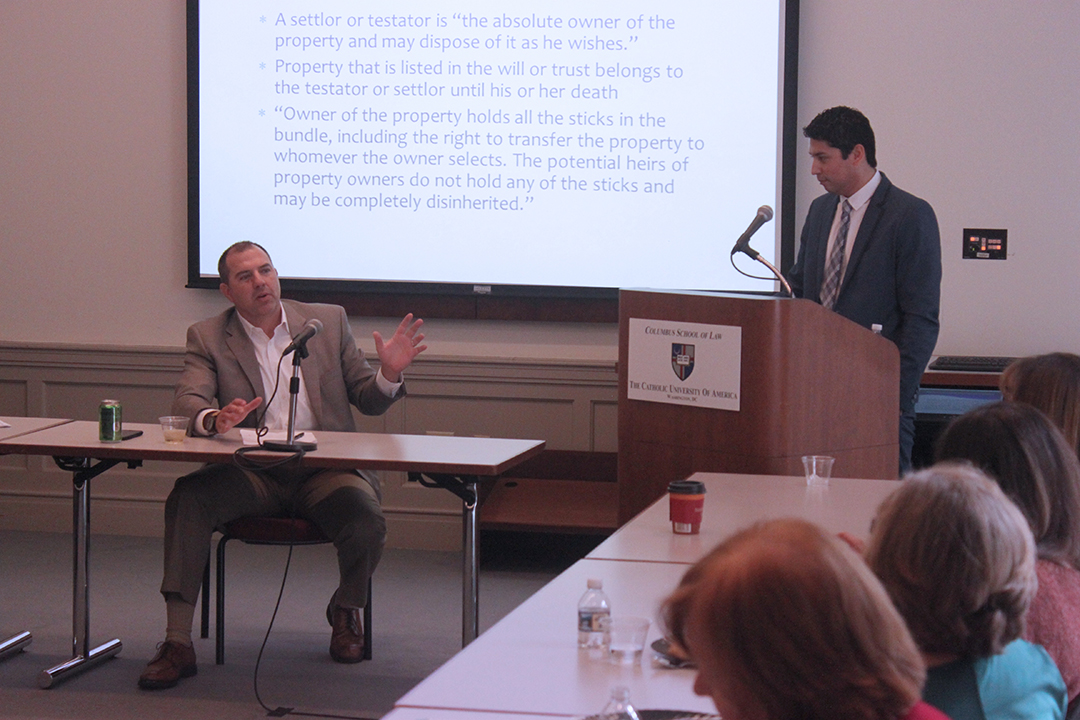 José Espejo (3L) delivered the second Student Scholars Series lecture of the semester on February 22. Espejo's scholarship, "The Enforceability of In Terrorem Clauses," argued that no-contest clauses, also known as "in terrorem" clauses, which forbids a beneficiary from challenging a will or trust, should be enforced.

Espejo provided a history of in terrorem clauses, looked at their modern interpretations, in particular the stance the Uniform Probate Code and the Restatements take in regard to these provisions, and surveyed state statues and case law.

"The terrorem clause is a mechanism that someone puts in a will or a trust, in which they tell the trustee that they do not want the will or trust to be challenged. The enforceability of the trusts vary by jurisdiction and state," Espejo said. "It is still a relatively new field and there is not a lot of research on it. Therefore, many legislators rely heavily on the Uniform Probate Code."

Espejo proposed that terrorem clauses should be enforceable regardless of probable cause since they protect the testator's intent.
Chris Wright '11 of Vogelman, Turner & Wright, P.C. served as the respondent for Espejo's lecture. Wright's primary areas of practice are wills, trusts and estates, tax law, and business law. He worked full-time as a Certified Public Accountant while attending CUA Law as an evening student.

After the lecture, Espejo and Wright took questions from the audience, and students had the opportunity to engage in conversations with faculty and guests.

The Student Scholar Series was founded by CUA Law Professor Harmon in 2009. It was established in order to recognize notable legal scholarship produced by students during the academic year and to foster the practical skills associated with presenting and defending that scholarship in a professional conference-style setting.
Click here to view the presentation on CUA Law's YouTube channel.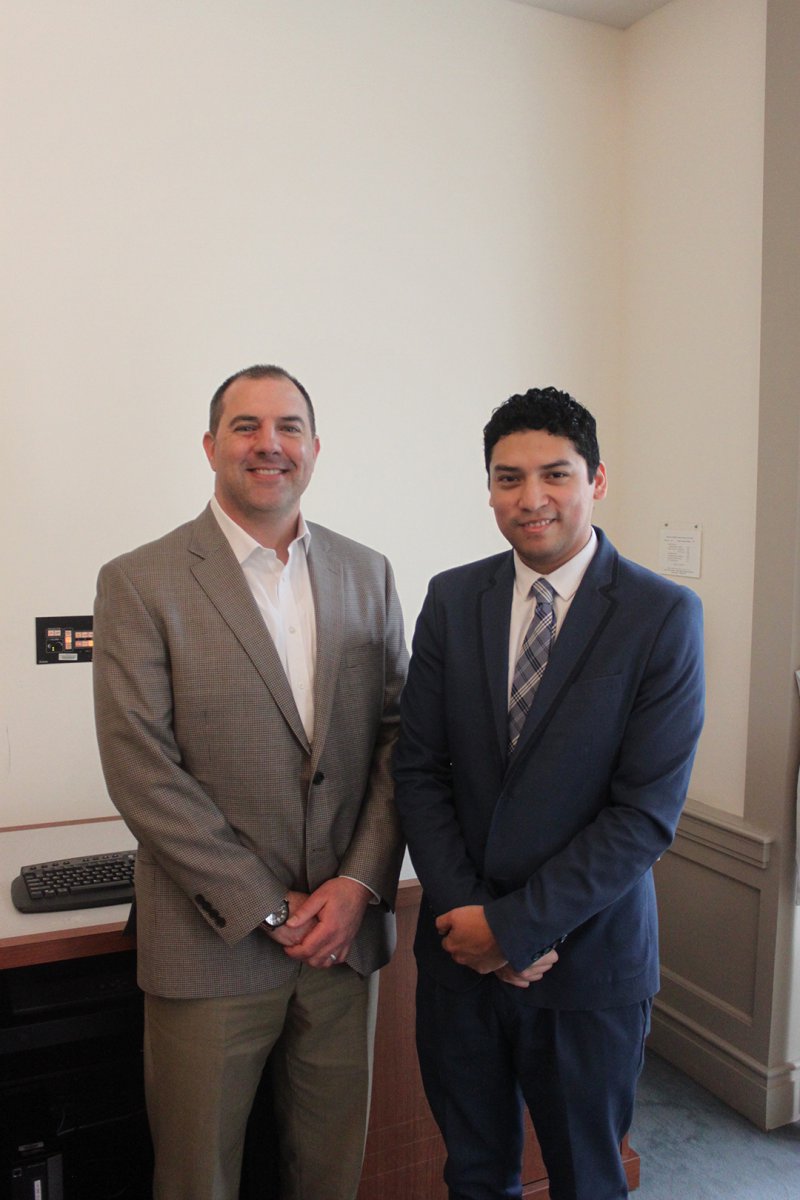 L to R - Chris Wright and
José Espejo