February 17, 2017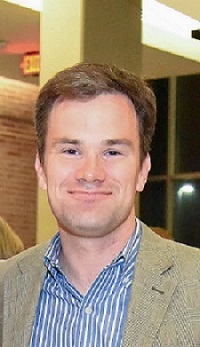 CUA Law student Robert Mang (1L) has been volunteering with the monthly legal clinic at Christian Legal Aid of D.C. (CLADC) since starting Law School last fall. Students at CLADC are paired with attorneys to consult with clients on a wide range of legal issues.
Mang says even if the students cannot help with the issue presented, they can usually find another legal issue or matter to help with. He enjoys the rewarding feeling pro bono work brings, as well as the friendly and educational environment the staff creates.
CLADC hosts legal aid clinics on three Saturday mornings and one Friday afternoon, each month at various sites in Washington, D.C., to serve the legal needs of the city's poor and homeless community. Each clinic also provides an opportunity for legal professionals and law students to gain real-world legal experience in a variety of areas of law. If you're interested in helping CLADC or other Pro Bono opportunities, email Aoife Delargy, CUA Law Pro Bono Coordinator: delargy@law.edu.