February 15, 2017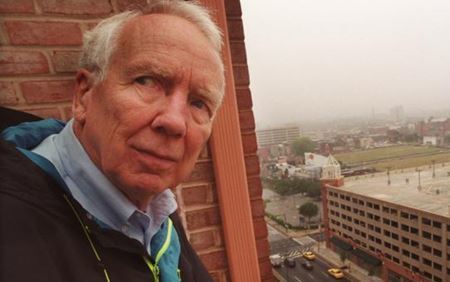 Photo courtesy of the Baltimore Sun
E. Clinton Bamberger Jr., former CUA Law Dean who helped shape the practice of criminal and civil law in Maryland and across the nation over the past half-century, died Sunday at Roland Park Place, Maryland. He was 90. Bamberger served as Dean from 1969 to 1975.
Bamberger spent most of his legal career fighting on behalf of disadvantaged people - particularly children poisoned by lead paint - and in 1963 his defense of a convicted murderer led to a landmark Supreme Court ruling for defendants' rights.
He also helped create a national legal support system for low-income people and worked with lawyers in South Africa to assist blacks after apartheid ended in that country in 1994.
Bamberger's accomplishments early in his career continue to influence the practice of civil and criminal law today.
Bamberger was instrumental in the development of the Columbus Community Legal Services, one of the first clinical legal offices in the country. He was committed to the opening of the legal clinic in 1970, and over forty years later, CCLS has continued to expand the breadth and depth of legal services that is provided to low-income individuals.
Born in Baltimore on July 2, 1926, he was the son of investment banker E. Clinton Bamberger Sr., and his wife, Ann.
He earned a Bachelor of Science degree at what is now Loyola University Maryland and was a graduate of the Georgetown University Law Center in 1951.
A memorial fund in Bamberger's name has been established at Viva House, 26 S. Mount St., Baltimore, 21223.
Click here to read more about his accomplished life.