February 07, 2017


Catholic University Law Review Hosts Annual Symposium
The Freedom of Information Act: A Tool for Transparency, Knowledge, and Litigation
Catholic University Law Review's annual symposium, "The Freedom Of Information Act: A Tool For Transparency, Knowledge, and Litigation,
" provided an opportunity for students, faculty, and practitioners to hear from experts about the recent developments in FOIA and its impact on government transparency, knowledge, and litigation.
The February 3 event opened with introductory remarks by Samantha Bognar (3L), Lead Articles Editor, Catholic University Law Review, Vol. 66, and Dean Daniel F. Attridge. The program consisted of two panel discussions and a keynote speech from David Sobel, Senior Counsel at Electronic Frontier Foundation.
Sobel, who has handled numerous cases seeking the disclosure of federal agency documents on privacy policy and government surveillance and data collection, discussed the history of FOIA throughout the past 50 years.
The first panel discussed the recent developments in FOIA, the perceived impact of those changes on transparency, and how they impact government agencies, their internal procedures, and their external actions. The second panel discussed how the developments in FOIA impact public and private rights. The discussion also covered the appropriateness of various strategies for using FOIA within litigation and where measures of restraint are appropriate.
Elizabeth Ottman (3L), Editor-in-Chief of Catholic University Law Review, said, "I really wanted to give a special thanks to Jack Vivian and Samantha Bognar who put this event together. I think the FOIA topic is particularly accessible to law students, as many of us have dealt with FOIA in school and as private citizens."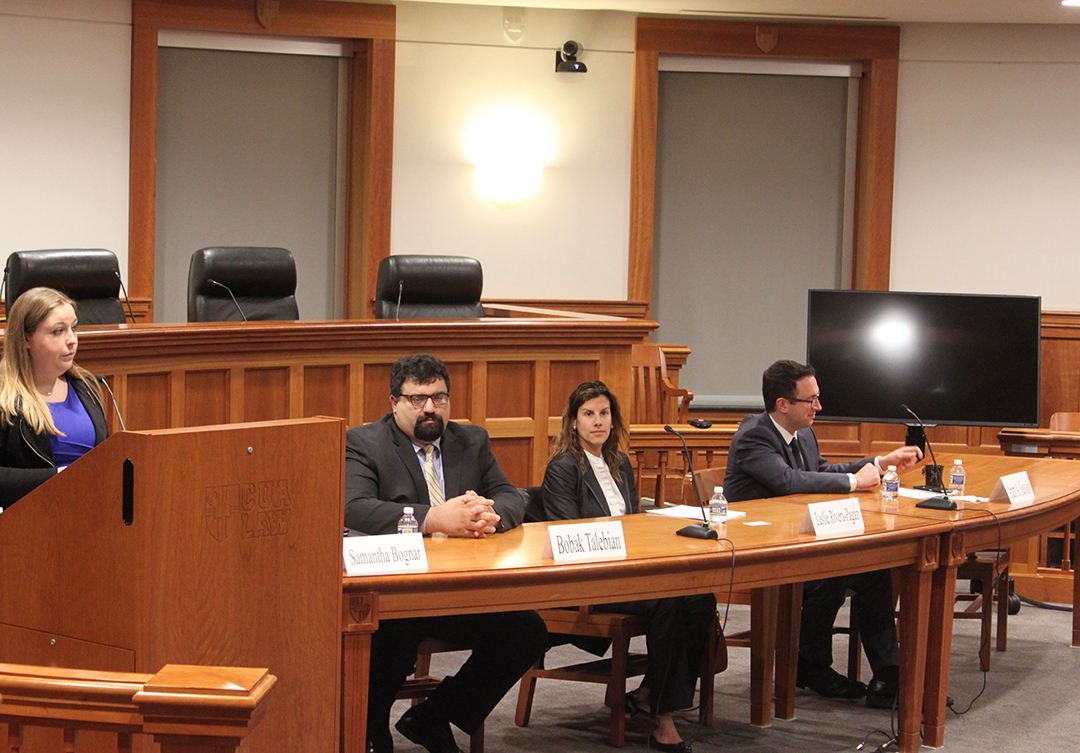 Panel One: "Critical Infrastructure and Information -Sharing: Threats and Opportunities"
Moderator
Samantha Bognar, Lead Articles Editor, Catholic University Law Review, Vol. 66
Panelists
Aram A. Gavoor, Professional Lecturer of Law, GWU
Leslie Rivera-Pagan, Attorney-Advisor and FOIA Officer, U.S. Bureau of Engraving and Printing
Bobak Talebian, OIP Attorney, U.S. Department of Justice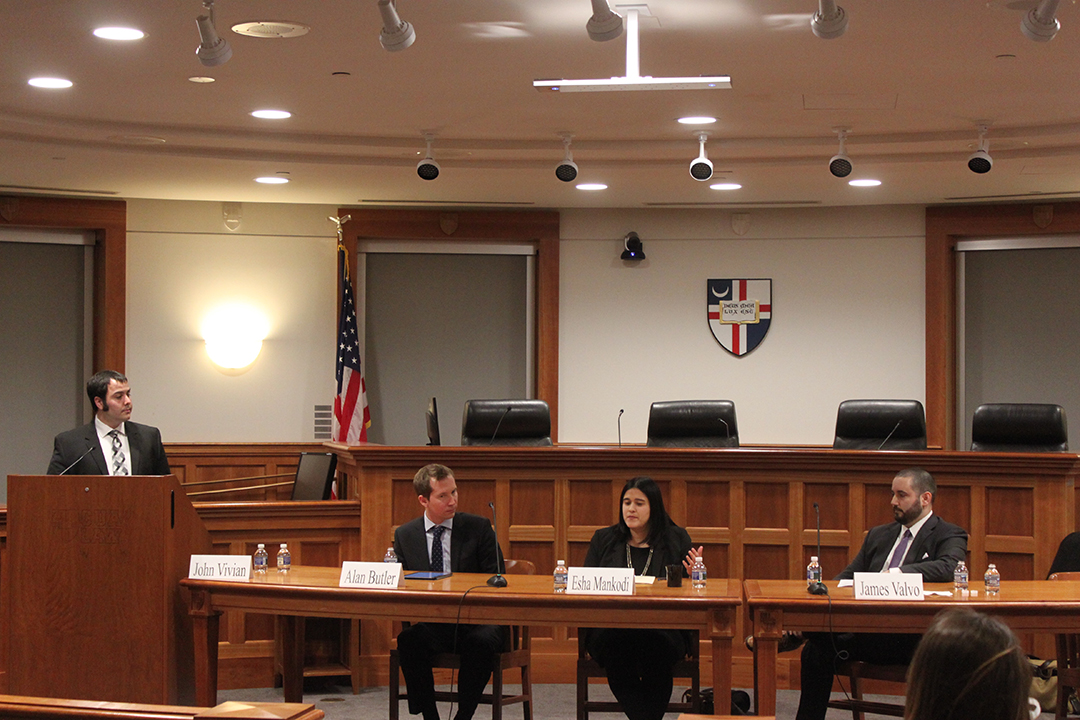 Panel Two: Data Security and Privacy
Moderator
John Vivian, Lead Articles Editor, Catholic University Law Review, Vol. 66

Panelists
Alan Butler, Senior Counsel, Electronic Privacy Information Center
Esha Mankodi, Associate, Jones Day
James Valvo, Counsel, Cause of Action Institute