January 30, 2017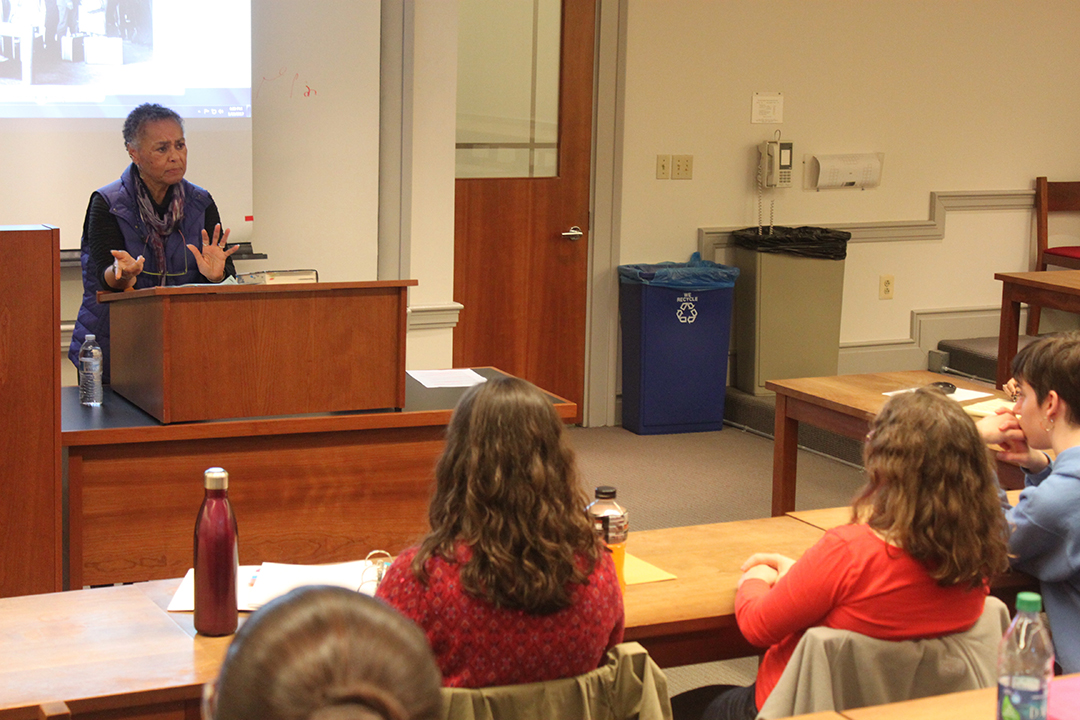 At a time when civil rights are front and center, CUA Law students had the opportunity to learn from long-time civil rights activist and community organizer, Judy Richardson. As a part of Professor Suzette Malveaux's Civil Rights Law class, students were able to hear firsthand what it was like for a leader of the Student Nonviolent Coordinating Committee (SNCC) during the 1960s civil rights movement.
Ms. Richardson shared what it was like to do civil rights work not only in the deep south, but also on Maryland's eastern shore, as a sophomore in college and beyond. Much of her work involved helping registering African-American voters "without getting them killed."
Ms. Richardson worked on projects throughout the South in Mississippi, Alabama and Georgia. In 1964 she was part of "Freedom Summer," which involved hundreds of African-American and white students going down to the south to help with voter registration drives. In 1965, she worked on Julian Bond's first successful campaign for the Georgia House of Representatives. She also organized a residential "freedom school," where young people from the North and South could collaborate on strategies and share concerns.
Ms. Richardson co-founded Drum & Spear Bookstore in D.C., which opened a month after the riots following Martin Luther King, Jr.'s assassination. The bookstore was the largest African-American bookstore in the country at the time. Ms. Richardson went on to become the Education Director of the award-winning Eyes on the Prize - a 14-hour documentary on the civil rights movement. She has recently co-edited Hands on the Freedom Plow: Personal Accounts by Women in SNCC, which documents the courageous work of 52 women involved in the 1960s civil rights struggle.
Ms. Richardson brought her experience to the current day, encouraging students to insist on facts, work with others, and vote. And as for democracy, she reminded them, "You've got to work for it!".