January 04, 2017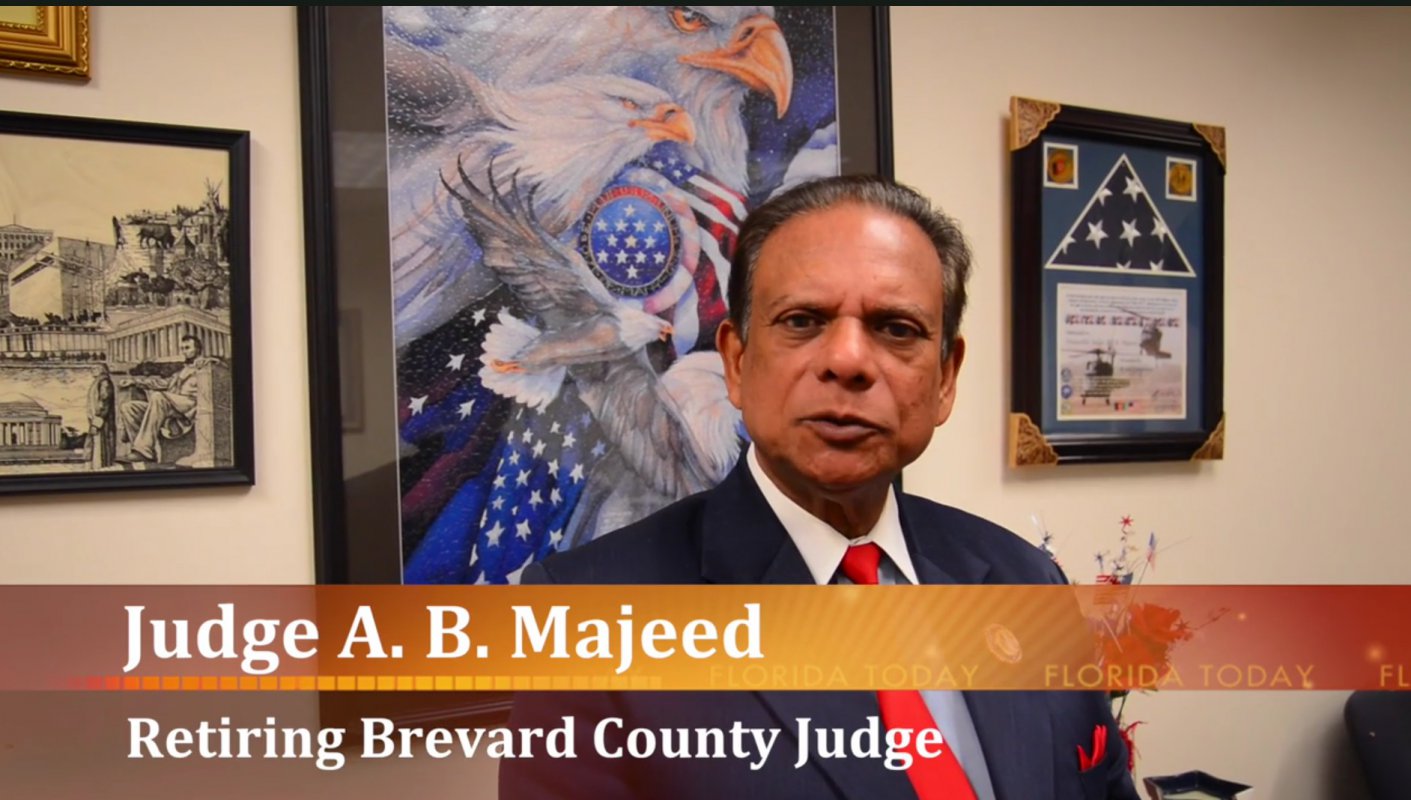 CUA Law Alumnus Judge A.B. Majeed '75, was recently profiled in Florida Today regarding his retirement as the longest-serving active county judge in the 18th Judicial Circuit.
If you've been called to jury duty in Brevard County in the last 24 years, chances are you've met County Judge A.B. Majeed.

Almost every week during that time period, in addition to his regular judicial duties, Majeed has been giving a pep talk, of sorts, to jurors - an introduction into jury service that Majeed sees as both motivational and educational. He estimates that he has given his talk more than 1,000 times to a total of more than 100,000 potential jurors.

Alli Baksh Majeed - now known to most as "A.B." - was born in the former British colony of Guyana, South America, to parents who are descendants of indentured servants from India. His parents farmed rice paddies, and he worked the fields himself while growing up in Guyana.

"I came from very humble roots, and I could not afford such lofty goals" as becoming a judge, Majeed said, "I never dreamed that this will happen. People asked me if I always wanted to be a judge. America allowed me to dream dreams I could not dream, and then showed me a way to make those dreams become a reality."

As his retirement neared, Majeed reflected on his career as a judge, which followed work as a criminal attorney, assistant public defender and assistant state attorney. A graduate of Howard University and CUA Law, Majeed began his legal career in 1979, serving indigent clients and supervising staff at Community Legal Services in Philadelphia.
Click here to read the full article.