November 29, 2016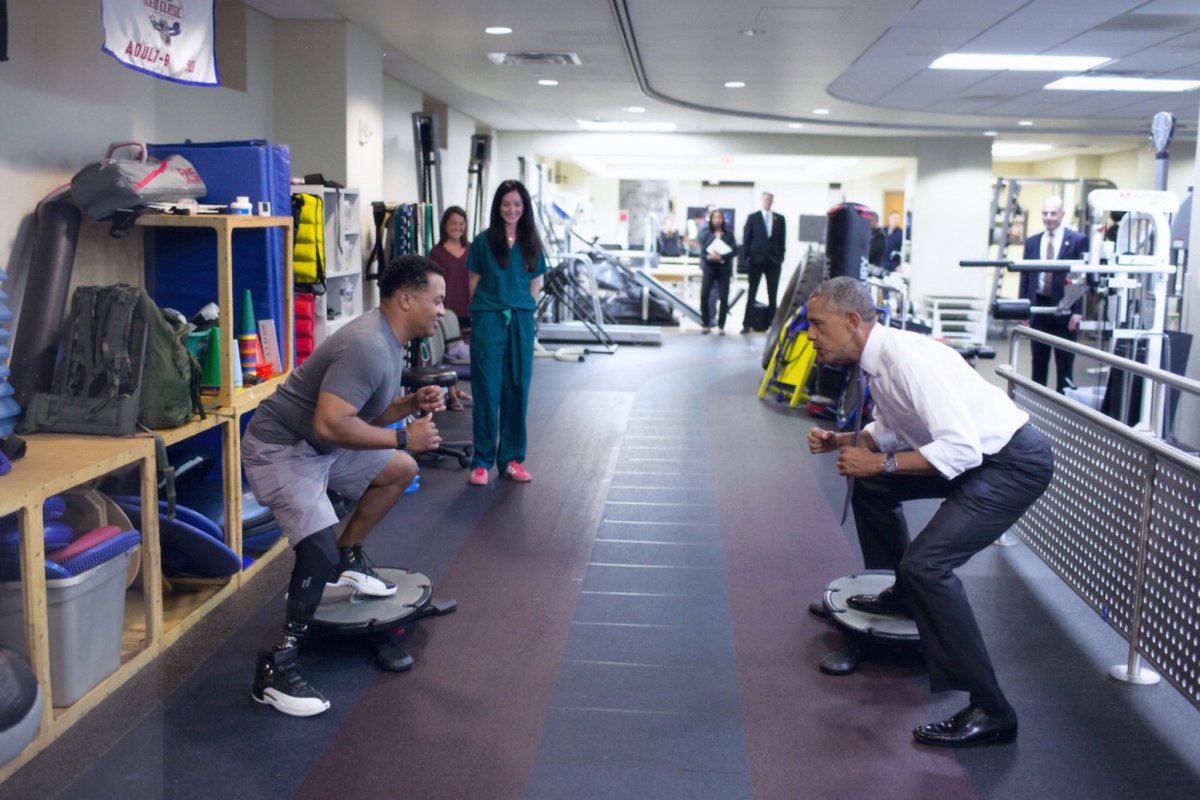 CUA Law student Lt. Cmdr. John Jae Terry (1L) was featured in The New York Times article regarding President Obama's visits to Walter Reed National Military Medical Center, "Obama's Sacred Duty: Visiting the Wounded at Walter Reed."
"In June, Mr. Obama visited the hospital's physical therapy room, where amputees learn to walk again. One double-amputee gave Mr. Obama a push-up challenge, and Mr. Obama promptly shed his suit jacket, dropped to the floor and reeled off more than 20. Still wearing dress shoes, he joined another in jumping onto a 30-inch box.
'"I can't even put into words how impressed I was,' said Lt. Cmdr. John Terry, known as Jae, an amputee whose photo of doing lunges with Mr. Obama is among his most treasured possessions. 'I will remember that day until I die.'"

Click here to read the full article.