November 18, 2016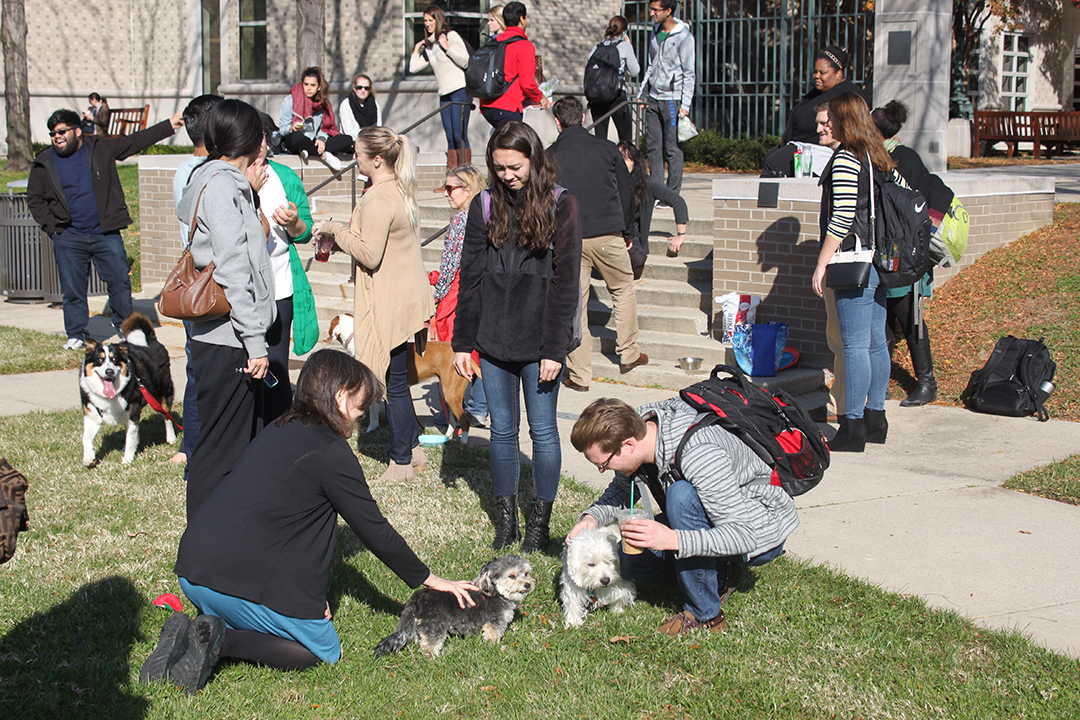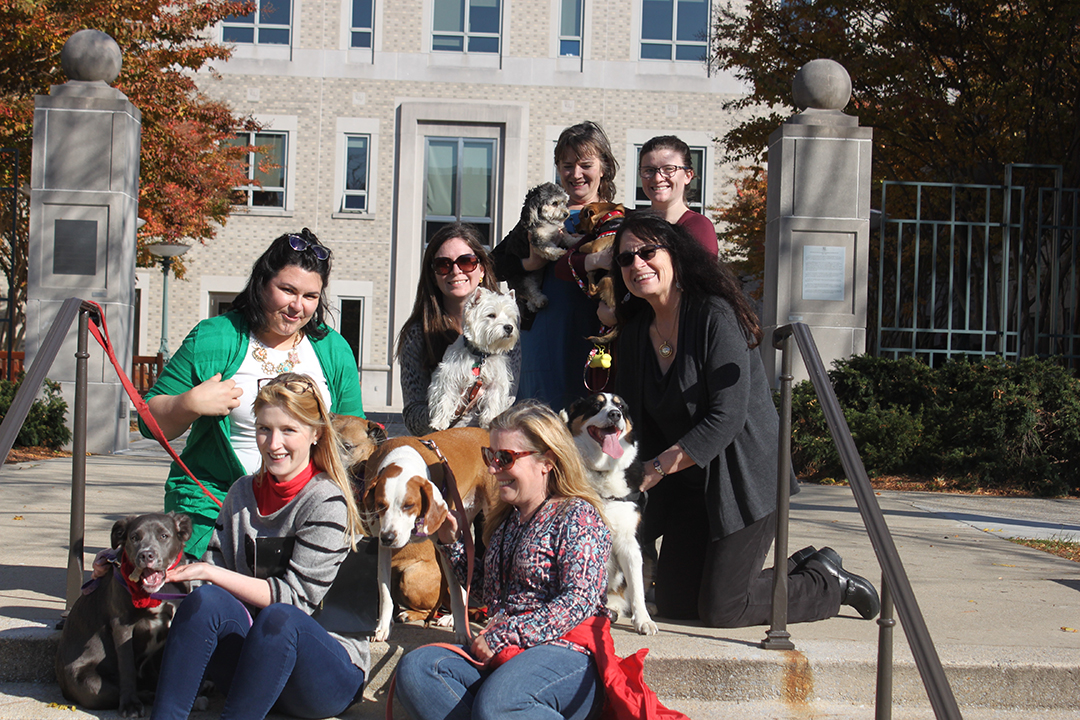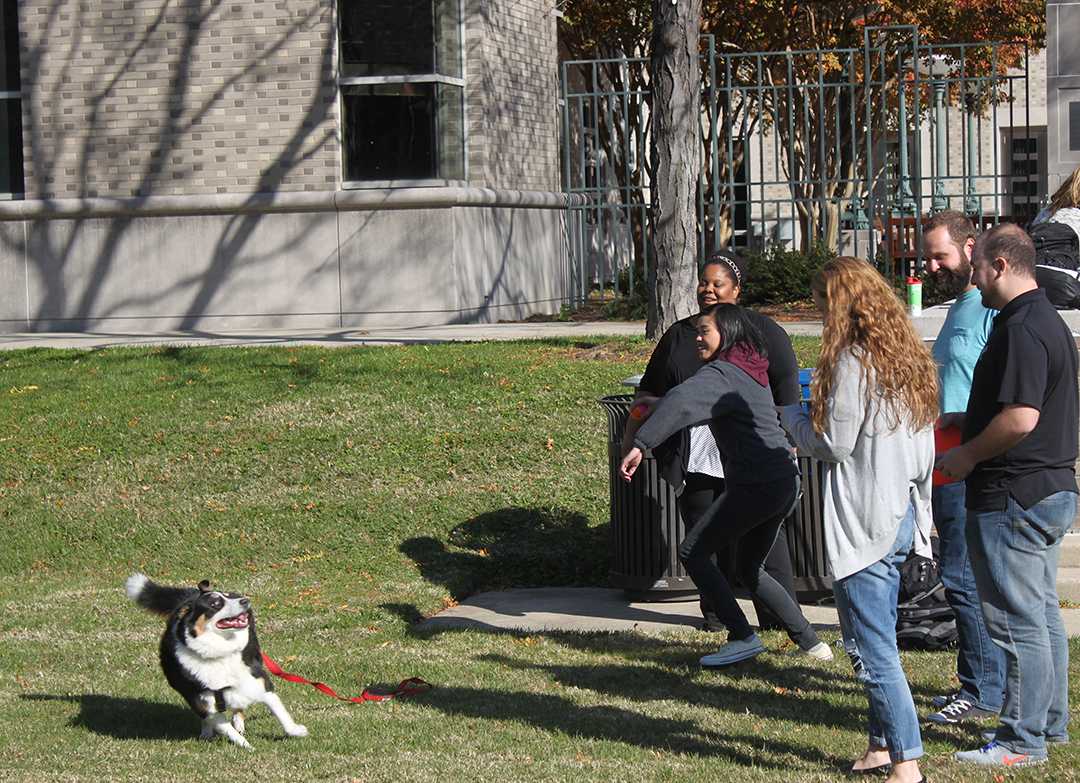 CUA Law hosted
Dog Therapy Day
, a bi-annual tradition, on Thursday, November 17. Students had a chance to meet, pet, and spend time with some wonderful dogs that lifted their moods. Due to the sunny weather, this years the event was held on the Law School lawn. The event was a great opportunity for students to take a moment out of their busy day to destress and recharge.
The following dogs participated in the day:
Katie Crowley, Assistant Dean for Student Affairs and Dean of Students, with Jonesy, the adventure dog
Emily Sobieski, Administrative Assistant, with Holly, the fashionista
Beth Edinger, Clinical Associate Professor and Director of the Law Library, with Salsa, the treat lover
Sarah Duggin, CUA Law Professor, with Jessie, the best catcher around
Emily Black, Reference Librarian, with JoJo, the little one
Corley Raileanu, Executive Director of Development and Alumni Relations, with Watson, the one that likes chicken
Aoife Delargy, Pro Bono Coordinator, withLucy, the loving puppy
Find other photos here on Facebook.