November 10, 2016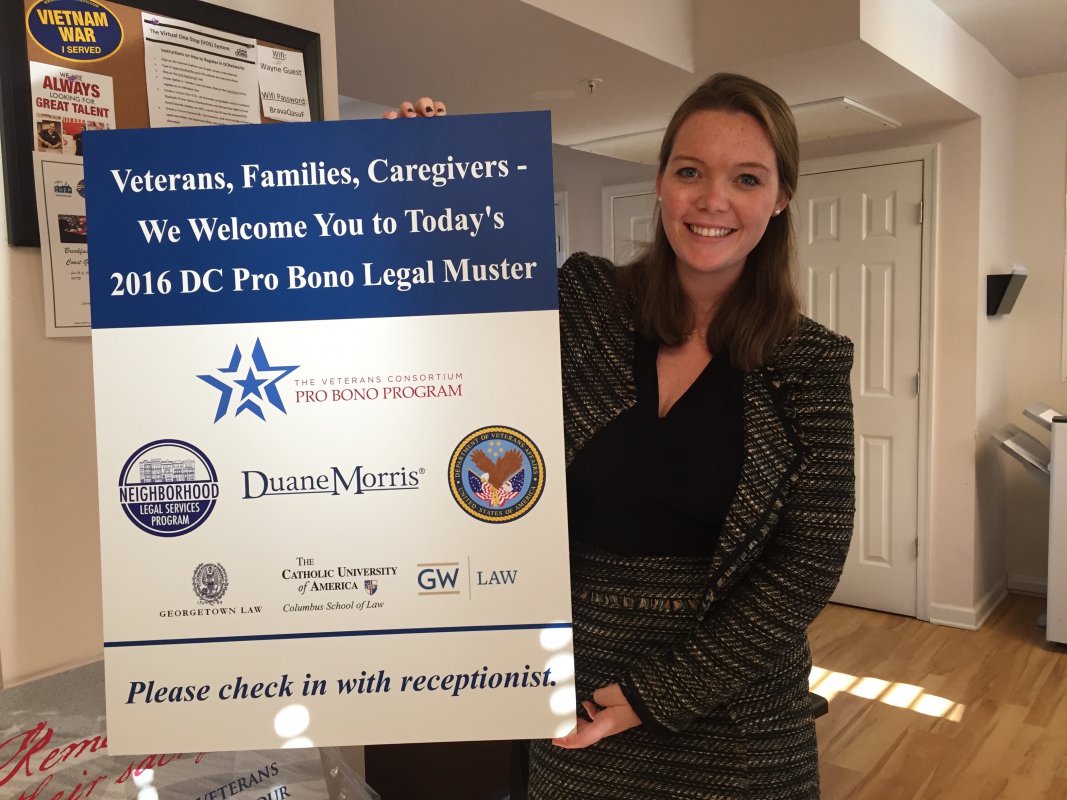 Maggie O'Neill (3L)
In celebration of Veterans Day students from The Catholic University of America Columbus School of Law volunteered on Monday, November 7, at a pop-up pro bono clinic hosted by the
Veterans Consortium
,
Neighborhood Legal Services Program (NLSP)
, and
Duane Morris LLP
at the
United States Veterans Initiative
.
This was the second veteran affairs pop-up clinic that CUA Law students staffed this fall. Students were paired with a volunteer attorney to collect client data, conduct issue spotlighting, and provide legal information and referrals to veterans.
Current 3L, Daniel Boatright, volunteered at the event and stated that he 'was able to substantively help several veterans with their problems' and felt he was able to 'make a real impact in their lives.' He went on to say 'the experience was exceptional and it allowed [him] to make real connections with leaders of the pro bono and veteran affairs communities.' Maggie O'Neill (3L) and Gillian Tishuk (3L) also attended the event.
Students who made the effort to staff the event will be able to put this experience towards completing their pro bono pledge. The CUA Law Pro Bono Program encourages students to make time this winter for pro bono. If you want to learn more about upcoming opportunities and how to get involved, you can contact Aoife Delargy, delargy@law.edu.

The American Bar Assoication also recognized the one-day pro bono pop-up clinics for Veterans in a November 8 article entitled "Attorneys, Law Students Assist Veterans During One-Day Pop-Up Clinics In Washington, D.C." Click here to read the full article.