November 04, 2016


From L to R: Pete Dollinger (3L), Christine Levi (2L), Ben Fendler (2L), Professor David Lipton,
Sarah Son (3L), Patrick Cathro (2L), and Patricia Leeson (3L)
As they have done for the past thirty-two years, Securities Law Program Alumni gathered for lunch, on November 3, to celebrate the Program's continued success in placing its graduates, to revive old connections, to listen to a thoughtful lecture on the SEC's expanded use of its ALJs.

The alumni filled a large ballroom at the downtown Army Navy Club. They were brought up to date by Program Director, CUA Law Professor David Lipton. Lipton told the audience that more than a half dozen major firms interview on campus now because of the strong performance of Securities Law Program alumni who have previously been hired by these firms. He also spoke about the selection of the new Moot Court team and how last year's team won the best brief and competed in the finals. The alumni then discovered who were the recipients of The Securities Law Program's Scholarship Fund for 2016. Receiving Scholarship Certificates received were Edom Sahle (3L), Pete Dollinger (3L), Patricia Leeson (3L), and Ben Fendler (2L).
Matthew Martens, former Chief Litigation Counsel for the Division of Enforcement at the Securities and Exchange and current Partner at WilmerHale, discussed the SEC's expanded use of administrative proceedings. The former clerk to Supreme Court Chief Justice Rehnquist convincingly argued that a rule might be constitutional but still not make sense. As a solution to the obligatory adjudication by the administrative law judges, Martens suggested that defendants should be granted leave to move the administrative actions to the federal courts.
The luncheon was brought to an end with closing remarks by CUA Law Dean and Knights of Columbus Professor of Law Daniel F. Attridge. Dean Attridge noted the connected spirit of the CUA Law community, with both alumni and students gathered together, and the practical and focused aspects that the Securities Law Program offers its students. He complimented the Program's achievement of the School's goal to produce students who are practice ready.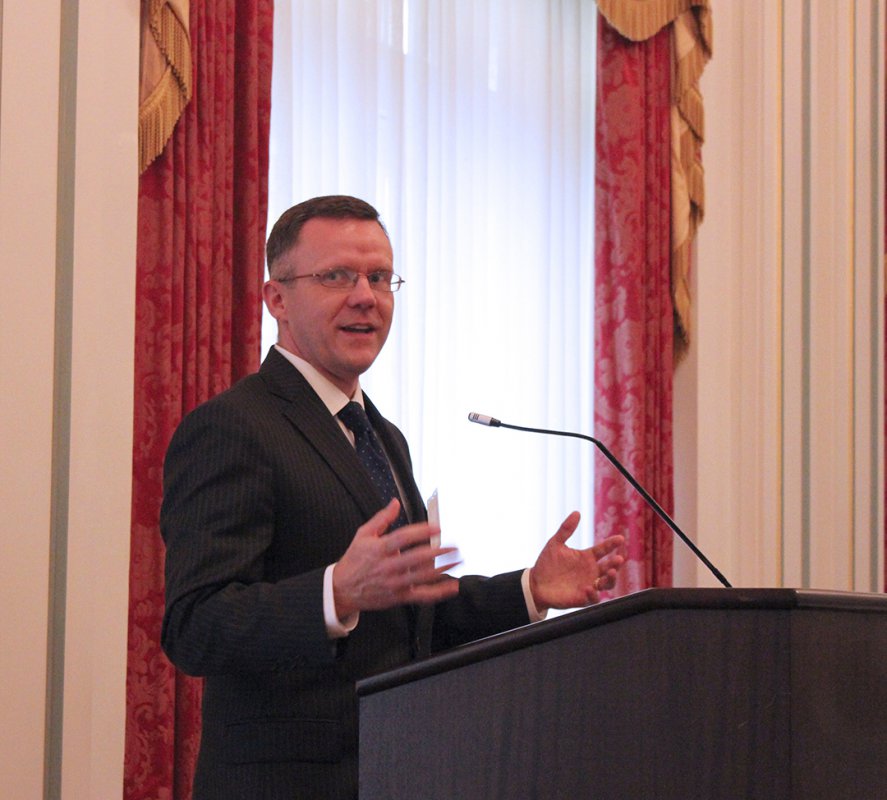 Matthew Martens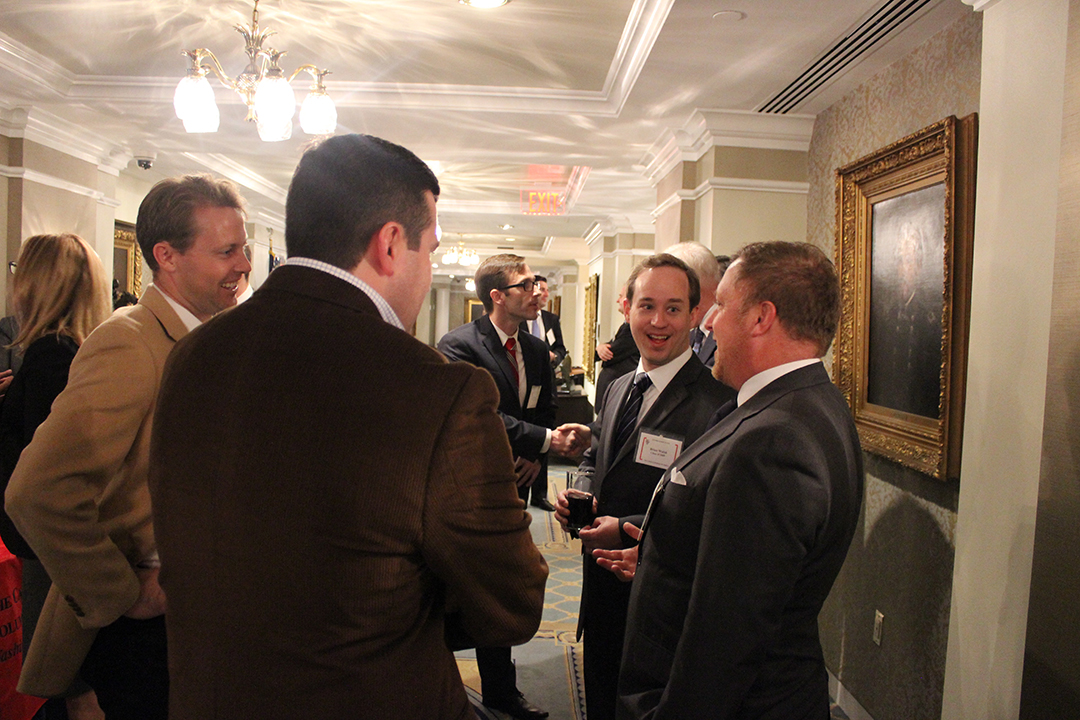 Alumni and students
gather prior to lunch