November 02, 2016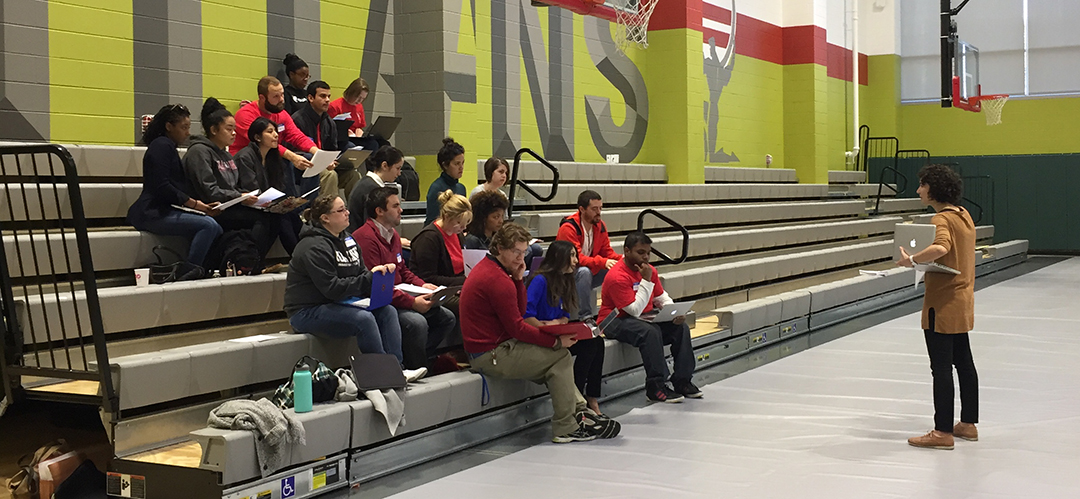 In honor of National Pro Bono Week, current CUA Law student, Veda Rasheed (3E), organized a Record Sealing and Expungement Fair on October 29, 2016. In partnership with the CUA Law Pro Bono Program and the Neighborhood Legal Services Program (NLSP), the full day event was held at the Road Community Center in SE, Washington, D.C. The fair was staffed by CUA Law students who were trained and supervised by Maya Sheppard, Breaking Barriers to Employment Attorney at NLSP.

The fair provided legal information to those individuals who have successfully served their time in prison, been placed on electronic monitoring, or released from custody with an arrest and conviction record. When an individual successfully navigates through the record sealing or expungement process, their chances for reintegration into the workforce increase. These employed and law-abiding individuals are then able contribute to their local economies.

"Many citizens who have made mistakes would be able to live more productive lives if they were given a second chance. The purpose of this fair was to provide these individuals with access to information that could provide that second chance," Rasheed said.
Also in attendance was the District of Columbia Department of Employment Services (DOES) who provided information about job readiness, training, and current employment opportunities. The District of Columbia Office of Human Rights (OHR) came to share information about the D.C. non-discrimination information in the 2014 'Ban-the-Box' law. In addition, the District of Columbia Office of the Attorney General (OAG) was present to provide literature on how they can help individual citizens, and to discuss the dangers of synthetic drugs and various consumer protection issues.
All of the individuals who came to the fair will be contacted for a follow-up from the Neighborhood Legal Services Program. CUA law students who made the effort to volunteer on the day will be able to put this experience towards completing their pro bono pledge. The CUA Law Pro Bono Program encourages students to take the pledge to do pro bono during their tenure at law school. If you want to learn more about the Pro Bono Program and how to get involved, you can contact Aoife Delargy, delargy@law.edu.